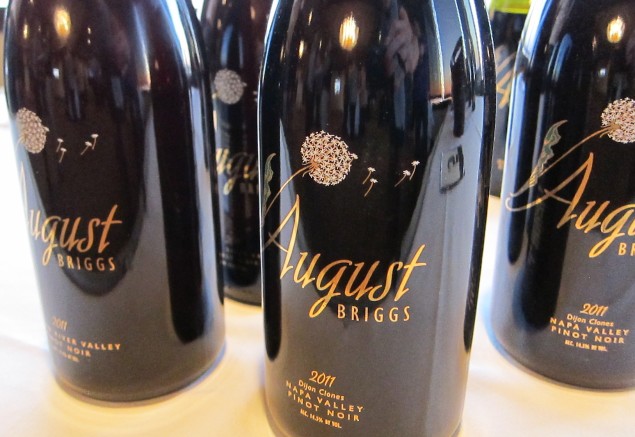 Monday night Sigel's Fine Wine and Spirits hosted one of their benchmark tasting events at Park Cities Club, this time featuring great (and I mean great) Pinot Noir wines from around the world. I had a chance to attend at their guest. From New Zealand to France, and a little bit of everything in between (including a Pinot Noir from Patagonia) the wines flowed with precision, poured by representatives from each brand including a handful of winemakers in town for the event. Here are a few favorites I tasted last night.
Any time I can taste an Adelsheim Elizabeth's Reserve Pinot Noir I am happy, so it was the wine I started with last night. Small production (about 2000 cases) the soft, lush wine is always a blend of the very best barrels of Adelsheim Pinot Noir each year, predominantly sourced from fruit in their Chehalem Mountains and Ribbon Ridge estates filled with mineral rich volcanic and sedimentary soils. To be a part of the Elizabeth's Reserve Blend the fruit has to have a few key traits, according to assistant winemaker Gina Hennen – subtlety, elegance and age-ability, Adelsheim calls it "Lizzie-ish-ness," this wine easily makes the cut, with an overall delicate palate filled with red cherry and strawberry fruit notes with a touch of baking spice. Consistent and beautiful, usually priced around $55 a bottle at Sigel's, on sale for $46.99.
Also from Willamette, Archery Summit Premier Cuvee from volcanic Dundee Hills soils and marine sedimentary Ribbon Ridge estate fruit, farmed sustainably with a very hands-off method to create a well rounded, texture filled wine. Red and ripe black fruit, wild rose and a hint of mocha fill the palate, finishing with a silky, lingering end. $45.99 this week, normally $55.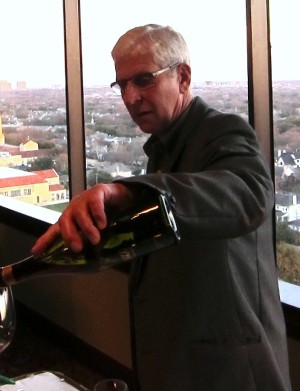 Though there is a debate on who makes the better American Pinot Noir – Oregon or California, I say both do it well, just with different styles and profiles. My affinity for Adelsheim is matched with Miner Family Wines as I love the expressive Bordeaux, Burgundy and Rhone style wines that Dave Miner and winemaker, Gary Brookman (on site for the tasting,) make in their Oakville winery.
Two of their Pinot Noir wines, from some of the finest fruit available for Pinot Noir in California (Gary's Vineyard and Rosella's Vineyard, both in Santa Lucia Highlands near Monterey) display structure, character and elegance. Gary's Vineyard displays a bit more juicy cherry fruit, raspberry and earthiness than the Rosella's, from fruit grown near the Monterey coast, which is filled with great acidity and balance enhancing ripe red fruit, a touch of salinity and sweet spice notes. Both usually retail at Sigel's for $57, each is available this week for $47.99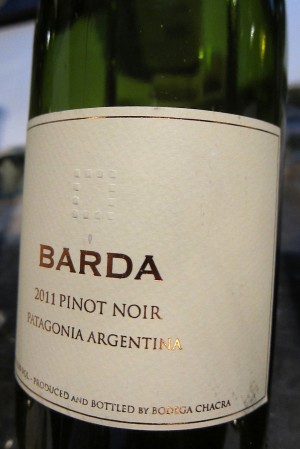 One of the most interesting wines of the night came from Patagonia, both for its flavor-profile as well as the story behind the wine. Bodega Chacra was started in 2004 by Piero Incisa della Rocchetta, whose family is behind some of the finest Italian wines, like those from Tenuta San Guido who makes Sassicaia. Wanting to have his own project, with its own reputation to establish outside of the family, he purchased an abandoned vineyard in the Rio Negro Valley of northern Patagonia planted in 1932, later adding a similar vineyards planted in the 1950's and 1960's.
Focusing primarily on Pinot Noir in the area located 620 miles south of Buenos Aires, Argentina, the vineyard (all planted to their own rootstocks) contain very old, gnarled vines of Pinot Noir producing small bunches of very concentrated, very special fruit, which is used to make three single vineyard, old vine Pinot Noir wines. 2012 Bodega Chacra Barda Pinot Noir, is a blend of certified organic and bio-dynamically grown fruit from each of the vineyards, brought together to create the introductory wine for the Bodega. It is filled with ripe red fruit, purple wild flowers, finishing with a touch of earthiness and a slightly gamey quality, reflecting the style of an Old World wine in the New. A great value this week for $24.99, usually retailing for around $30.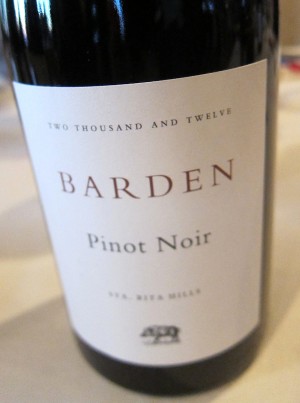 Potentially my favorite new find of the night came from Margerum with their just released to Texas 2012 Margerum Barden Pinot Noir – yes, a very young wine, but 2012 (and what we hear about 2013) produced some of the best fruit in years throughout California for both production size and quality. The Barden, from grapes grown in the Santa Rita Hills, reflected a beautifully well integrated tannin structure creating a wine that was soft and supple, yet also maintained depth, dimension and character. Slightly smokey and savory with ripe red fruit, balsamic and spice notes with texture and refined structure. Normally $82, this week $69.99.
I had a chance to visit Colene Clemens winery in Willamette Valley, not far from Adelsheim's estate, a few years ago and was struck by how delicious the fruit from their Chehalem Mountain vineyards was. Their 2011 wines continue to show this, tasting their 2011 Victoria Pinot Noir. Blackberry, ripe black cherry and red cherry notes fill this wine melding with cedar and refined earthy notes to create a lush, age-worthy wine. Usually retails for $65, available this week for $54.99.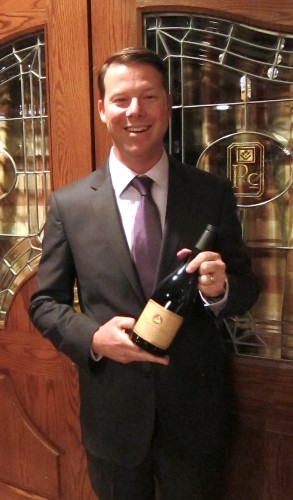 Another favorite new find of the night came from Transcendence with their 2012 Transcendence Lafond Pinot Noir. From Santa Rita Hills fruit in the Central Coast of California producing elegant, structured, cool climate Pinot Noir by winemaker/owner Joey Gummere who has been a part of the wine-making community in Santa Barbara since 1999 working at Babcock, Santa Barbara Winery and Lafond.
Understanding the Lafond vineyard so well helps him create this rich, evolved Pinot Noir with a complete hands off approach. 2012 delivering on consistent quality and perfect weather conditions allowed him to pick the fruit exactly when he wanted, ensuring the full potential in it's flavor profile would come through. Very aromatic with layers of violets and wild flowers, a touch of earthy mushroom and fresh red fruit. Normally retails for $48, available this week for $40.99.
There were a dozens more at the tasting, including a few special Burgundies, like velvety Faiveley Mercurey Clos Myglands and a musty, earthy Louis Jadot Nuits St. George, a lively, ripe red fruit and fresh Napa Valley 2011 August Briggs Dijon Clones Pinot Noir, ideal with grilled salmon or pork tenderloin,  and one of Merry Edwards best – Merry Edwards Meredith Estate 2010 Pinot Noir from the Sebastopol Hills of Russian River Valley. All of the wines poured at the tasting plus many more (175 total) will be on sale through March 22 at their Sigel's stores throughout Dallas.
Get the SideDish Newsletter
Dallas' hottest dining news, recipes, and reviews served up fresh to your inbox each week.