I don't know how civilization would survive without olive oil.
I know I can't.
Olive oil, at its very base, gives food a sweet fragrance. You can dip plain pieces of bread in it and call it a day. In fact, that's how we did this taste test. I brought Tuscan bread, people dipped, and we had ourselves a little afternoon feast.
As part of my olive oil criteria, I only picked olive oils that are good for everyday use. None of these are your fancy, you-can-only-buy-it-online kind. You can most definitely find them at Central Market or Whole Foods.


A. Goya's extra virgin olive oil –  Spain (purchased at Central Market)
$5.89/250ml on Goya's e-store
B. Texas Olive Ranch's extra virgin olive oil – Texas (purchased at Central Market) $19.95/500ml at Texas Olive Ranch's e-store
C. Colinas de Garzon's extra virgin olive oil – Uruguay (purchased at Central Market)

D. Whole Foods' extra virgin olive oil – $8.99/lb

E. Colavita's extra virgin olive oil – Italy  (purchased at Central Market) $6.49/250ml at Colavita's e-store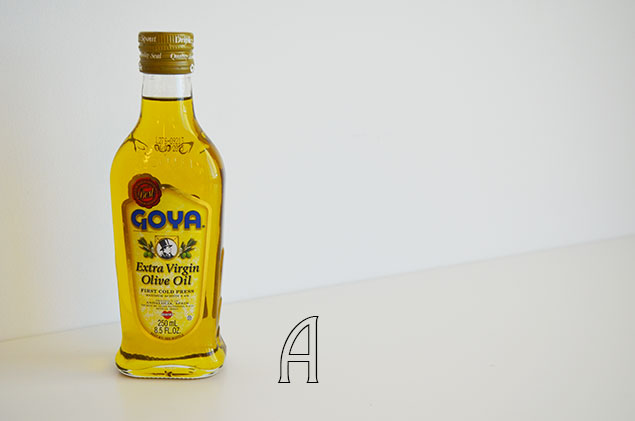 Extra info: Maximum acidity 0.4%
"Bitter, tastes like perfume"
"Soapy"
"Decent flavor, but very thin. Not good for [bread] dipping"
"Lingering after taste. Not great."
"Pungent, leaves a bad taste in your mouth"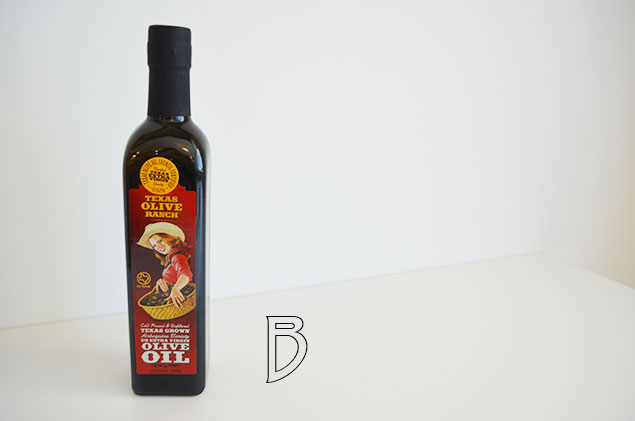 Arbequina variety extra virgin olive oil. Cold pressed within hours of picking.
"Tastes like cake, spiced."
"Delicious fruity olive flavor. Clear cut winner."
"Bland and boring, not nice and thickness."
"Sweet, slight salt, nice color"
"Beautiful color, almost buttery mouthfeel"
"Tastes like fresh cut grass."
"Good balance of flavors, while still being complex and delicious"
"Sort of a bitter olive flavor"
"Grassy, with a peppery finish"
"Grassy, mild, meh."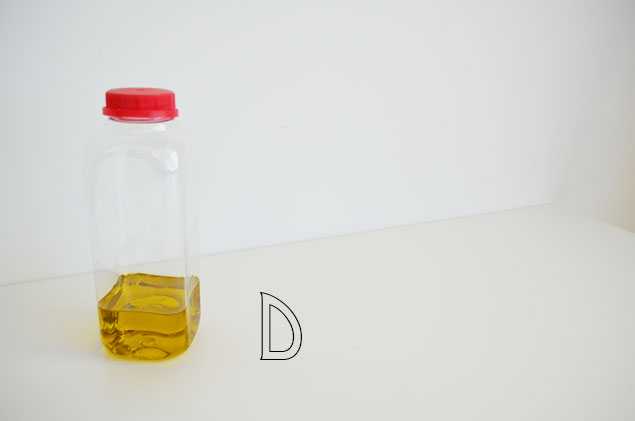 Unrefined Arbequina olive oil. Non-GMO verified.
"Earthy, milk, balanced, nutty"
"Subtle, rosemary sense"
"Heavy on the garlic"
"Garlicky after taste."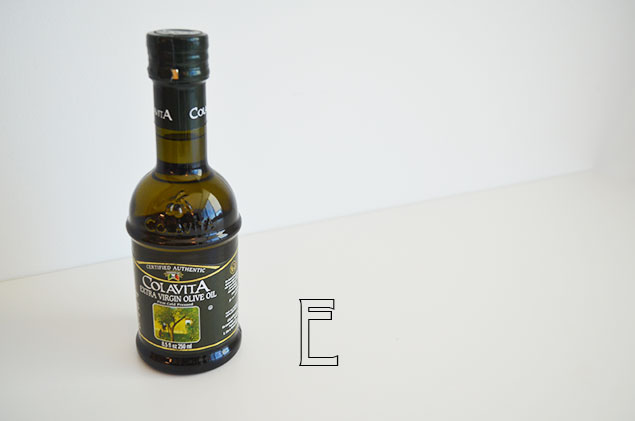 Olives harvested and pressed in Italy
"Super peppery"
"Strongest taste, kind of over-powering"
"Mild, bitter after taste
"Unctious, bitter finish"
"Balanced and light"

4 votes for (D) Whole Foods
2 votes for (B) Texas Olive Ranch
1 vote for (A) Goya
1 vote for (C) Colinas de Garzon
1 vote for (E) Colavita

Whole Foods' extra virgin olive oil won this taste test because of its garlicky nature, giving it that extra edge. Texas Olive Ranch, on the other hand, had a great full-bodied texture. It had the darkest, richest, and most olive color of the bunch. There wasn't an ounce of bitterness in it. Out of all the olive oils, it had the most buttery mouthfeel.
As for Goya, it definitely poured the thinnest. I can't say it was very distinguishable as an olive oil. Colinas de Garzon, to me, just tasted like oil. I couldn't discern any hint of olive. Colavita's almost made me retch. It had the strongest and most bitter after taste out of the five. I wouldn't use this even if it was the last olive oil left on earth.
For the best bread-dunking olive oil, go with Texas Olive Ranch and Whole Foods. They would make great salad drizzle, too.
Get the SideDish Newsletter
Dallas' hottest dining news, recipes, and reviews served up fresh to your inbox each week.