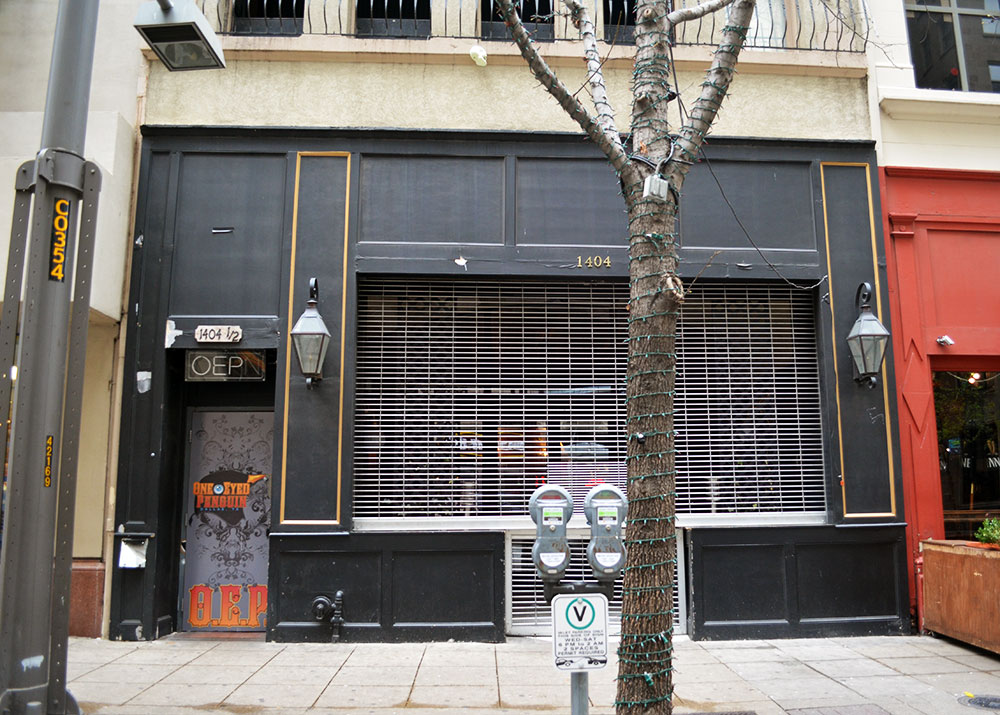 Prohibition in Downtown Dallas is Closed
The bar that tried to follow in the Chesterfield's footsteps never took off.
Prohibition, the cocktail bar that opened following Eddie "Lucky" Campbell's departure and the Chesterfield's demise, has been abandoned for the last week or so. According to a bartender next door at City Tavern, it's been closed a couple Saturdays already. Its Twitter account, however, posted its last tweet on March 22.
The bar, which opened July 2013, was supposed to be a mid-1920s lounge with a straightforward menu. Ed Bailey—who clashed with cocktail magician Campbell toward the end of the Chesterfield's life span—reconceived 1404 Main Street along with operating partner Desiree Medellin. Booted out of the business he helped started, Lucky Campbell moved on with consulting jobs. Now he is opening his own spot in Uptown called Parliament.
The bartender next door thinks the bar has been sold to The Adolphus Hotel, but Medellin, who says she parted ways with Prohibition in late January, isn't sure what's happened to it.
"There were some pre-existing issues that needed to be resolved before we moved forward," she says.
A consulting chef, Billy Webb, who worked at Prohibition from August to November 2013, also hints at problems that may have caused the lounge's shutdown.
"They weren't really getting that much business," he states. Lunch service never really took off, Prohibition went through several new managers, and it simply wasn't the same without the hoarse-voiced Lucky Campbell, who drew in downtown workers like bees to honey.
Update, 3:55 p.m.: Eddie "Lucky" Campbell would like to say a few parting words.
I am incredibly disappointed by the entire situation. The Chesterfield was my dream and I feel like I worked my entire life to create it. After Ed Bailey illegally removed me from operations, I have not been notified or included in any of the ongoing affairs of the business, even though I still remain an owner. I love Downtown Dallas and miss all of our Guests.