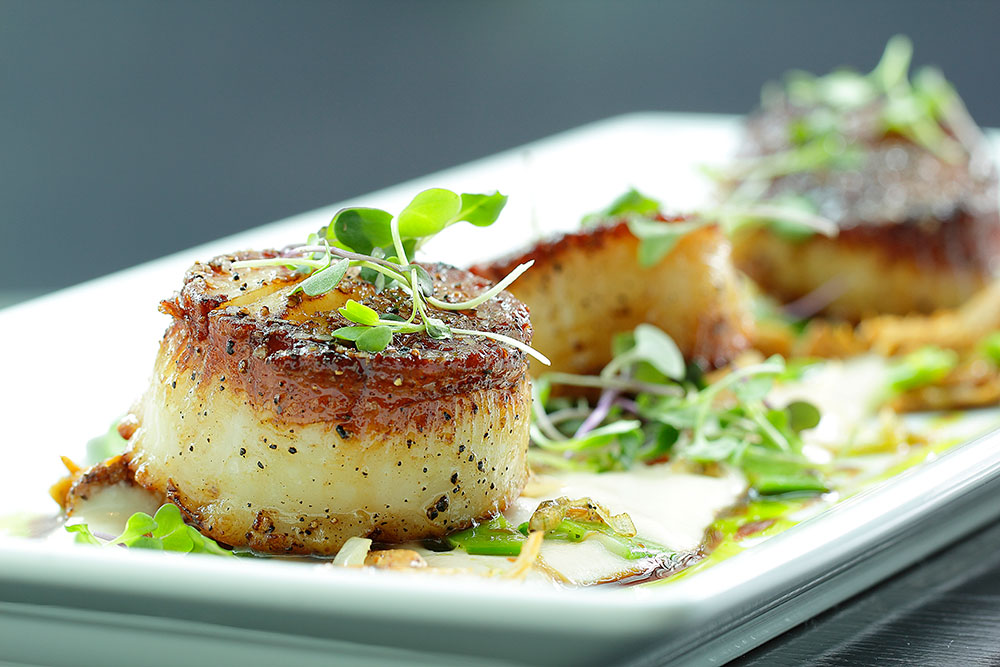 Dining for Dummies: Words You Think You Know, But Really Don't
On a recent trip to Nashville, I ate at a really tasty restaurant. Only problem: When I got there, I looked at the menu and froze. I couldn't order. I had no idea what one single dish on the menu was in its entirety. I asked the waiter approximately 63 questions. To my surprise, he wasn't irritated, and in fact, said he appreciated me asking beforehand, rather than ordering and complaining after-the-fact. He also mentioned that he thinks many diners are embarrassed to ask. In the age of "everyone's a food critic," people don't ask their servers the right questions out of fear of revealing what they don't know. I don't fall into that camp. I want to know.
For those of you like me, here's all you ever wanted to know about dining but didn't want to ask. Without further ado:
SUCCOTASH
Contrary to my grandmother's convictions, succotash, in its truest sense, isn't just random food thrown together. Rather, it is defined as "a cooked dish of lima beans, corn kernels and sometimes chopped red and green sweet peppers," and that's primarily how it is known in the South. You can find it in many variations, however. Most commonly, succotash seems to refer to corn, which makes sense since the word comes from the Naragansett Indian word misickquatash, meaning "boiled whole kernels of corn."
Where to find it: Saint Ann's serves a beet and corn succotash. When in season, Driftwood has offered scallops served with a succotash of fresh-off-the-cob corn, cherry tomatoes, fava beans, jalapeños, shallots, garlic, and a purée of baked cornbread with a corn-cream-lemon reduction.
CONFIT
Like me, many of you probably know what confit looks like and tastes like, and that it normally has some sort of relation to duck on a menu, but what is it? It is derived from a French method of preserving meat (usually of the goose, duck or pork variety). The meat is salted and slowly cooked in its own fat. The meat is then packed into a crock or pot and covered with its cooking fat, which acts as a seal and preservative. Fun fact about confit? It can be refrigerated up to 6 months.
Where to find it: HG Sply Co. (duck confit, sweet potato hash, spicy broccoli & bacon); Pyramid Restaurant & Bar (roasted duck breast: confit duck potato, butternut squash puree, shredded endive salad); Gemma (Duck breast and confit leg).
BROWN BUTTER
As the name implies, this is butter that has been browned. Regular butter is melted down and then cooked until it is a pale brown color. The French call it "beurre noisette" or "hazelnut butter" because the brown color should be close to that of a hazelnut. It can be used to dress a variety of foods such as vegetables, pasta, meet, and fish. A good way to make, and uses for, it can be found here.
Where to find it: FT33 (gulf crab, turnip, brown butter, pears, tarragon); Lark on the Park (in season, autumn wheat berry salad with roasted squash, kale, Medjool dates and pecans; ricotta gnudi with brown butter, spinach and Taleggio cream).
SCALLOPS
Yes, yes. You likely know what a scallop is (we mean food, not potatoes), but what about the various types of scallops? SideDish has addressed whether scallops on a menu are actually "diver scallops" and whether a Speedo-wearing stud does the actual diving, but do you really know the difference between a diver scallop, bay scallop, and sea scallop? Obviously the names indicate where, or how, they might be harvested, but additional differences exist. Bay scallops are found only on the East Cost and tend to be fairly tiny. Their meat tends to be sweeter and more succulent than that of a sea scallop. Sea scallops tend to be larger than bay scallops (almost an inch larger in diameter, on average) and tend to be slightly chewier, though the meat should still be sweet. Diver scallops identifies the way the scallops are harvested—hand-picked versus harvested by trawling boats using chains and nets. Scallops can be found on many menus throughout Dallas.
Where to find it: Spoon Bar & Kitchen (live diver scallop, brown butter, dashi & Periogord truffle); Neighborhood Services (caramelized sea scallops, Spanish chorizo, manchego polenta, blistered tomato).
SPIGARELLO
Spigarello is a leafy green that tastes a lot like broccoli. Unlike broccoli, however, you eat the leaves instead of the florets.
Where to find it: Craft Dallas (R.I.P.) liked to put spigarello in its pasta dishes, and Salum has been known to have it on its menu from time to time.
The list can, and will, go on. Let us know if there are any menus you need deciphered or food questions you want tracked down. We're here to help.
Lindsey Beran is a D Magazine intern.