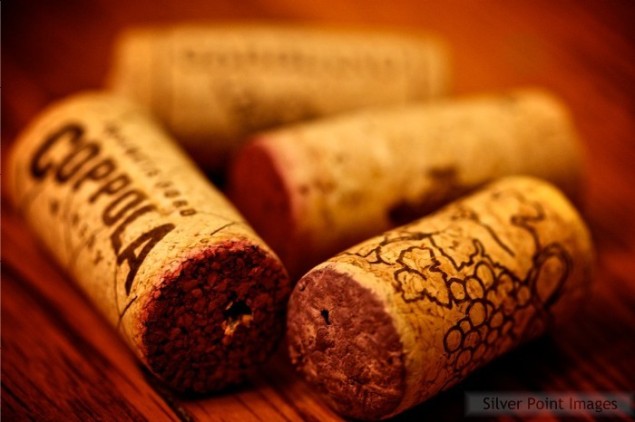 This week just got a bit crazier with the sheer number of options for wine, beer, Champagne, and tequila dinners. If "tequila" didn't get your attention, I don't know what will.
Wine Dinners:
1. Hungarian NoblemanAgoston Haraszthy de Mokesa,  founder of California's first premium winery, Buena Vista Winery, is hosting a four-course wine dinner at the Warwick Melrose Hotel's Landmark Dine & Wine on Monday, Feb. 17. The dinner will include a honey-roasted Bosc pear, pork belly salad, macadamia-crusted mahi-mahi, Tuscan lamb chop, and passion fruit crème brulée, paired with wines from the Buena Vista Winery. Reservations can be made online at www.landmarkrestodallas.com or by calling (214) 224-3152. $95 per person.
2. Who needs a special occasion to sip on Veuve Clicquot champagne? Bistro 31 is hosting a Champagne-pairing apertif and dinner on Feb. 18 at 7 p.m.
3. Abacus is spicing things up a bit on Feb. 21 with Siduri Winery's Dianna Lee. Chef Rathbun will be preparing a four-course meal, served to pair with wines discussed by Dianna from Siduri Winery. Prepare to indulge on salmon with barley risotto, lardo-wrapped pheasant roulade with smoked fingerlings, and roasted-goat vindaloo with bing cherry-jasmine rice pilaf. Last, but certainly not least, enjoy a crispy sweet polenta with caramelized heirloom apples, melted cambozola cheese, and lemon-fig preserves. Reservations can be made by calling (214) 520-0151. $120 per person
4. Flying Saucer is tossing winter out the window and ringing in springtime with their 5thAnnual Barleywine Experience on Feb. 22 starting at 11 a.m. With the release of 15 different barleywines, and a hog roast on the patio, you're bound to leave stuffed.
5. Sipping on wines imported from the Burgundy region of France will never feel so fabulous until Wine Poste's five-course wine dinner on Feb. 24, featuring Chef Scott Gottlich, the executive chef at Bijoux. Dine on oysters with black truffles and persillade, split pea soup with smoked lobster, Texas quail with chocolate waffle, Wagyu beef cheek, and ribiola la tur with leeks and black garlic. Reservations can be made by calling (214) 272-3221. $125 per person
6. Dive into Olenjack's Grille's four-course meal, Wednesday, Feb. 26, filled with baby back ribs, mushroom and arugula salad, smoked beef tenderloin and chocolate angel food cake topped with a hazelnut mousse for dessert. Each course is served with the finest wines from Hogue Cellars, straight from Eastern Washington's Colombia Valley. Reservations are required and can be made by calling (817) 226-2600. $65 per person
Tequila Dinner:
7. When it comes to tequila, Cantina Laredo doesn't mess around. Get down to business with a four-course tequila dinner on Thursday, Feb. 27 at 7 p.m. Cantina Laredo will be serving lamb taquitos, seafood cascabel soup, an entrée choice of NY strip or sea bass oscar, as well as chocolate rice pudding for dessert. Reservations can be made by calling (972) 458-0962. $49.99 per person
Beer Dinners:
8. Attention all beer lovers: The Grape and Community Beer Company are partnering to bring you a four-course dinner paired with four craft beers on Wednesday, Feb. 19 at 7 p.m. Reservations are required and can be made by calling (214) 828-1981. $55 per person
9. Join Fort Worth's Bird Café at their first beer dinner on March 2, featuring Prairie Artisan Ales. Chef David McMillan has prepared a six-course menu perfected to pair with six beers. Reservations are recommended and can be made by calling (817) 332-2473. $75 per person
Hayley Votolato is a D Magazine intern, and aspiring food and travel editor. She will be graduating from Texas Christian University with a degree in Strategic Communication from the Schieffer College of Communication this May.