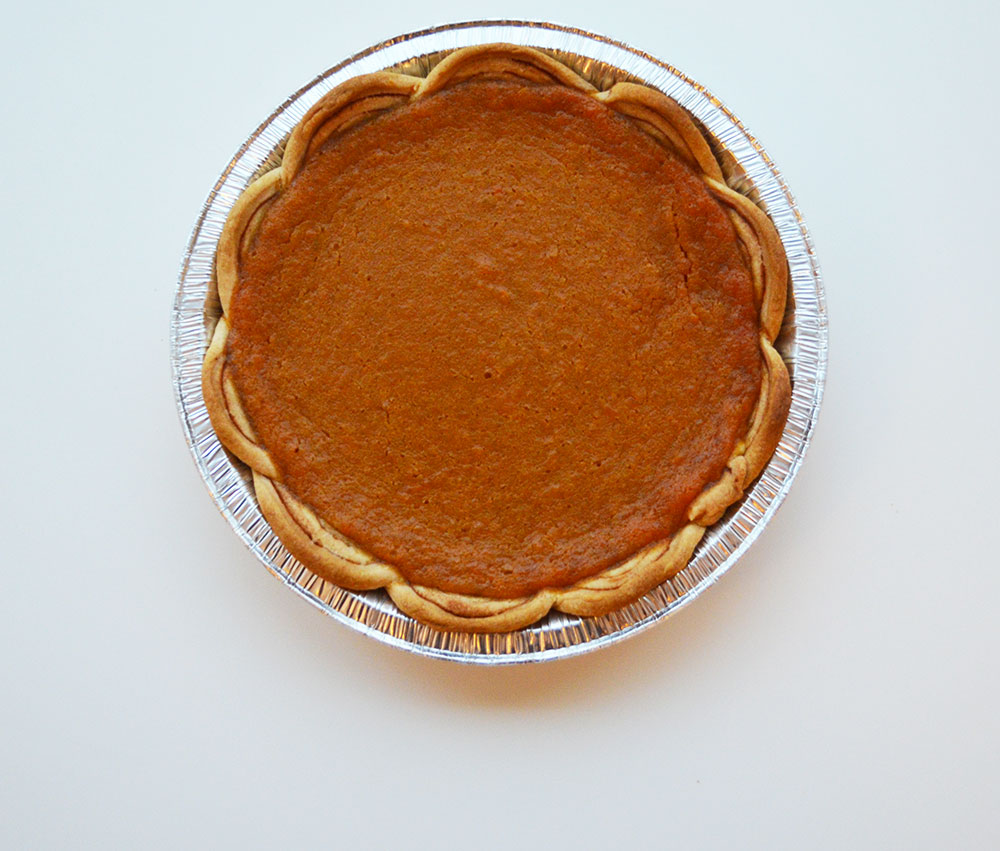 For the Best Cheesecakes and Sweet Potato Pie, Order From Val's
This sweet potato pie will have your entire head spinning from happiness.
As a kid growing up in Haiti, Valery Jean-Bart used to watch the television show, Dallas, and dream of Southern cuisine.
"It's ironic how I've ended up here," he muses.
After moving to Dallas in 2008 to take a civil engineering job, Jean-Bart (who goes by 'Val') decided to start a dessert business with his friend, Christopher Reece. They launched Val's Food With a Twist 18 months ago, after the Haitian baker spent four years taking care of his mom, sick with terminal cancer.
"I would cook, constantly, and I knew she liked desserts. I would try a different cheesecake, cookie, and different pie. She would always finish the dessert. She never finished her beets or carrots, but she'd finish that one little piece of cheesecake," Jean-Bart says. For years, he would experiment on Sundays for his mom, who loved cheesecake day.
In 2012, after his mother passed, Jean-Bart decided to write a letter to Matt Spillers, chef and owner of Oddfellows, Eno's, and Union Bear. He asked if Spillers would like to try some cheesecake. Spillers, being a smart guy, said yes. He was looking to expand the dessert menu, and he'd love to carry Jean-Bart's cheesecakes at Oddfellows. From there, the day-time civil engineer started working nights and weekends with his buddy, another day-time mortgage specialist, at St. Paul's United Methodist Church. They're currently hoping to rebrand and find a brick 'n' mortar space. But for now, they are making do with a little church kitchen and plenty of orders to fill. Places like Cedars Social, Opening Bell Coffee, Oddfellows, Union Bear, and Artizone are happy to sell the duo's oven work. For good reason, too.
The lemon-squared cheesecake is a three-layered beauty of poppy seed cake, lemon cheesecake in the middle, and a lemon pudding on top. It's rich, creamy, and thick; but still easy to cut into. Even if you leave it out at room temperature for a couple hours, it doesn't melt like some cheesecakes are wont to do. The addicting chipotle pepper brownies are an interesting play on Jean-Bart's desire to mix heat with sweet. Their chocolatey warm-yet-spicy aftertaste make you wish for a refreshing mint julep to eat between bites. But the real winner? The sweet potato pie.
Christopher Reece, the business brain behind Val's Food With a Twist, is also the head dough boy. In other words, he does all the dough work. His soft cinnamon dumpling crust for the sweet potato pie is is shaped like a cinnamon roll, which matches the cinnamon-infused sweet potato filling perfectly. There's no dissonance.
The sweet potato pie also happens to be Jean-Bart's mom's favorite dessert, too. All of his and Reece's labor of loves are made with her in mind.
"She is the whole reason I started this business. I just want to cook for my mom. Every time I cook a dessert, I know it's what my mom likes."