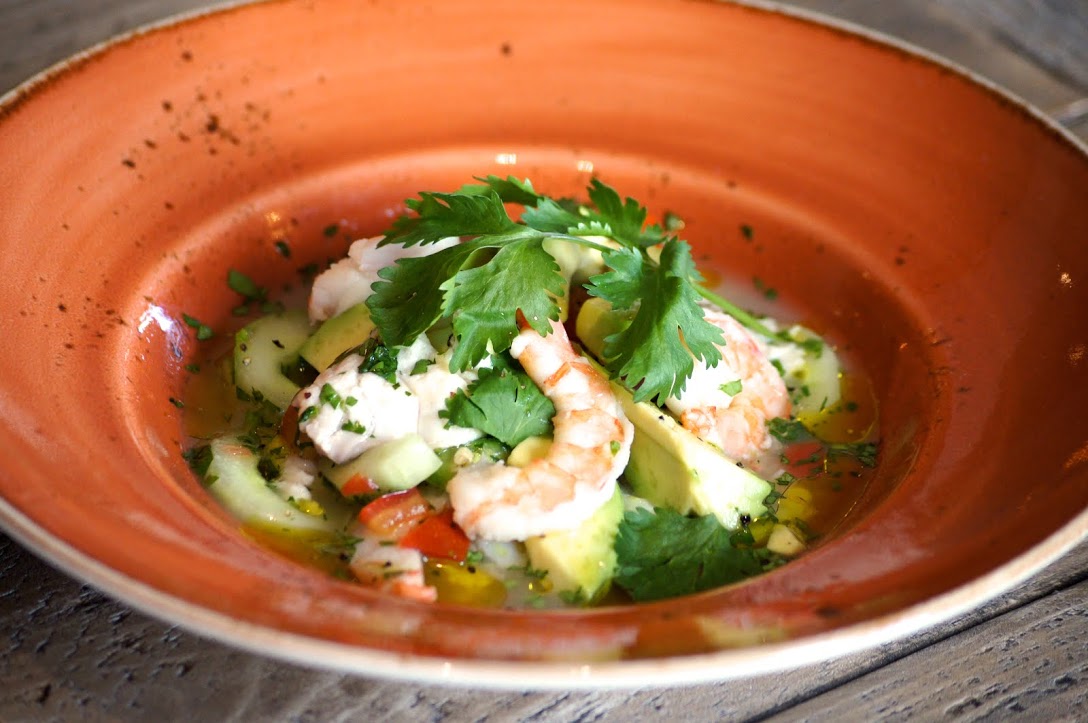 Mexican Sugar's Cocktails are a Sweet, Thirst-Quenching Treat
If you haven't headed over to the Shops at Legacy yet, you will after you read this.
Last November, we teased with an introduction to Mexican Sugar, the then-forthcoming concept from Fork It Over Restaurants (the talent behind Velvet Taco and Whiskey Cake). Well, now we've tried it… and you're in for a treat.
Let's start with the haute, traditional cocktails, 16 of which derive from a tap. For you stalwart margarita enthusiasts, they've got you covered. That's not to say, however, that you will not suffer severe "order envy" when neighbors sample delicious, colorful concoctions crafted by beverage guru, Ivan Rimach. On the husky end of the spectrum is El Arrogante, which will satisfy any cigar-lounging scotch lover. El Arrogante's base is Sombra Mescal—the agave-derived older brother of tequila—which exhibits a smoky profile from the agave having roasted in an earthen pit prior to fermentation. Rimach cuts the mescal's intensity with pineapple juice, and adds layers of complexity by way of cilantro, lime juice, and serrano-infused tequila.
The popular Chicha Sour incorporates pisco, a traditional spirit from Rimach's native Peru, which serves as the key ingredient in this playful twist on a pisco sour. Chicha morada, a Peruvian blend of dark juices and aromatic spices, is frozen into cubes that serve as a melting mixer in the cocktail. While the first sip packs quite a punch, the drink mellows with the passage of time. This unique "reverse cocktail" is destined for stardom during warm, sunny afternoons once the patio opens this spring.
Another fruity and frisky offering is the Machete, a blend of complementary sweet, salty, and spicy components: serrano-infused Cabeza Blanco tequila, cucumber water, simple syrup, and salted melon.  Also inventive is the "Sangria Kit," a picturesque copper pitcher of sangria for four, with a spread of fresh fruit for customization.
And, la comida? ¡Muy excelente! Executive chef Eric Justice and his team not only match, but master, every item you might find on a traditional Latin menu and then add unique Pan-Latin dishes, such as a whole-roasted snapper and bone-in pork chop. The popular queso blanco is a delectable blend of three cheeses melted to silky perfection and served alongside warm salsa prepared from a variety of roasted vegetables. The ceviche is perhaps the most authentic I've experienced stateside, with sizable bites of shrimp and snapper basking in its marinating liquid of lime juice, orange juice, and repasado tequila. For added flair, the tortilla soup is served table-side in an impressive display worthy of the unconventionally flavored and dense soup consisting of roasted chicken bathed in a thick, comforting broth of chicken stock and tomato concasse.
The arepas have already established themselves to be a crowd favorite. Four flaky grilled corn cakes serve as a base for layers of goodness, including a crema-flavored with a divine trinity of avocado, cilantro and tomatillo, aropa vija (shredded beef), Napa slaw, and jalepeños. But, while typically enticing in a four-star sushi restaurant, the Hamachi Tiradito proved a sleeper. Fresh yellowtail sashimi is accented with grapefruit, blood orange puree, chile oil, and pomegranate seeds that provided a pleasing burst and crunch.
General manager, Lisa Sluder, has worked extensively to provide a welcoming venue for everyone from first dates to large, festive family outings. There is an appreciable synergy amongst the bar, servers, kitchen and staff, which perfectly complements the expansive bar, open space, and exposed kitchen. Already an established destination, we acknowledge that you don't need another excuse to visit The Shops at Legacy with the surfeit of dining and entertainment options. However, we suspect you may need an excuse to visit any other venue within the development, once you've experienced Mexican Sugar.