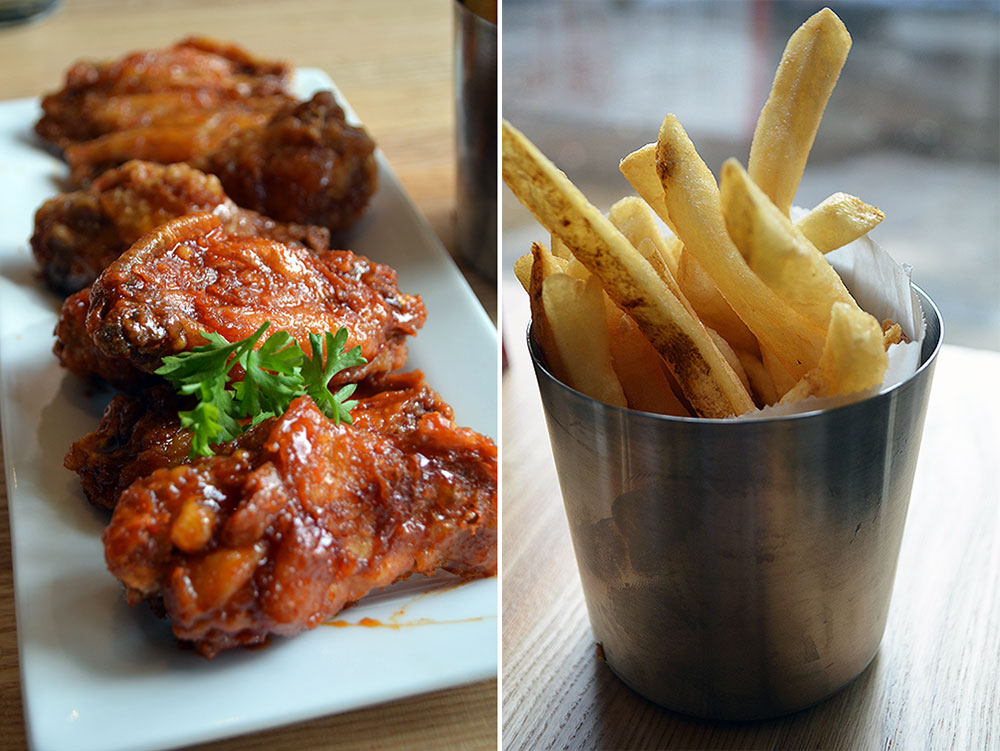 Dallas' BonChon Korean Fried Chicken Has a Thicker Batter
This famous franchise has opened its first location in Dallas.
BonChon Chicken, the famous franchise based in South Korea, has been (officially) open a total of two days on 5500 Greenville Avenue, Suite 1300, and I'm fairly certain 75% of everyone I know has already been there. It's a slight exaggeration, but still.
The smell of fresh wood floods your nose as soon as you step inside. This sports bar/restaurant has 10 TVs and everything is painted freshly new. I believe some New York execs are still there, making sure everything is running smoothly. It is a big corporate family, after all. (So take what I have to say with a grain of salt. You can't judge a restaurant by its first day.)
The second we sat down, our waiter asked us if we've been to BonChon before. My friend said yes. He's gone to the one in New York. "The only thing I've heard is that the batter is thicker here," said our server. "This is Texas. More is better."
BonChon's chicken is known for its crispy, caramelized skin and juicy inside. This is definitely true. But our lunch order arrived at room temp, not piping hot. Wings, for some reason, feel like they should burn the skin off your fingers and the tips of your tongues. Or maybe that's just me.
The spicy flavored wings, made with red chili peppers, tastes like they're Sriracha-covered. Definitely hot. Definitely don't order these if you don't dig spicy food. The soy garlic is sweet and the perfect antidote to the chili wings. If you're going to BonChon for the first time, order the half-and-half option, so you can try a little of both for $8.95. Our server suggested a side of kimchi coleslaw to go with it, but he says it's been running out for the past couple of days. Instead, we got fresh-cut fries. They're crunchy and good with that potato-skin on 'em.
Make sure you're not ordering the chicken katsu, which is breaded too thinly. We made the mistake of getting it. The rice was too dry and had the texture of day-old rice. We'll probably make fried rice with it.