We are a week away from our favorite day of  feasting, and with all the holiday favorites we need something tasty, with a little alcohol, to enhance and indulge with.  Here are a few wines for Thanksgiving sure to please even the most particular palate joining you this holiday.  A few selections were sent for editorial consideration. Some selections are available via their website only, but many wineries have holiday discounted shipping available for the season. Check their websites for details and to order.
Start the day off right by watching the Macy's Thanksgiving Day parade with a chilled glass of bubbly.  Though I am a huge fan of an affordable Cava and Prosecco, the holidays are time to splurge, starting the festivities of the day in style.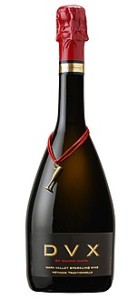 Mumm Napa DVX 2006 Vintage Brut – This 2006 vintage year, traditional method, Brut sparkling wine from Napa Valley blends of 50% Chardonnay with 50% Pinot Noir for a very dry sparkler with toasted, buttery brioche, lemon peel and golden apple notes. $60 available via their website; Spec's has previous vintages available at select locations throughout Dallas.
Domaine Carneros 2006 Le Reve Blanc de Blanc  – Brut style, 100% Chardonnay blended from 5 different clones of Chardonnay grown in the cool climate of Carneros, creating a traditional method bubbly filled with toasted hazelnuts, white flowers, honeysuckle and fresh fig with creamy caramel and toasted vanilla on the finish. $99 available via their website.If you need a bubbly for a lot of guests that will have great taste, but not cost quite as much I will always recommend Methode Champanoise style Segura Viudas Brut Reserva Cava from Spain, made in the traditional method from Spanish varieties creating a very dry, very crisp, very fresh and very delicious bubbly, priced at around $10 a bottle…Spec's has it right now for around $8.

Another more fruit forward bubbly that will please a crowd is La Marca Prosecco made from the Glera grape in the heart of Italy's Prosecco region.  A low alcohol, about 11.5%…perfect for sipping all day…this bubbly is filled with white flowers, white stone fruit and lively citrus for a refreshing, easy to sip sparkler.  $12, widely available at both wine and grocery stores throughout Dallas.
If you have guests that only drink white wine consider a rich white with texture and weight to pair with the rich holiday meal like a Viognier, Roussanne, an oak aged Sauvignon Blanc, Greek Moscofilero (Boutari makes a nice one), a very dry Rielsing or a Loire style Chenin Blanc.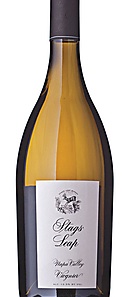 Stag's Leap Viognier – Viognier, the white wine variety from the Rhone region of France, naturally is a richer, heartier white melding floral, citrus and stone fruit notes with texture and weight, standing up to the rich flavors of Thanksgiving. Napa Valley's Stag's Leap Viognier is filled with these flavors, layering in touches of toasted spice and a hint of vanilla for a well rounded, food friendly wine. $32 available via their website.
Hyland Estates 2011 Riesling – Riesling can run the gammet from being sweet, to off-dry with a touch of residual sugar, to dry, crisp and filled with slight petrol notes.  The later I simply love.  I just tried the 2011 Riesling from sustainably farmed Hyland Estates in the Dundee hills of Willamette Valley.  Fresh and bright, layering tropical passion fruit, guava and banana notes with baking spice and this hint of petrol from winemaker Laurent Montalieu, a great wine for pairing with fresh oysters, spicy Asian cuisine, like Thai inspired Butternut Squash Soup, or a salad course during the big meal. $25 available via their website.
Washington State continues to achieve great recognition for not only their stunning reds, but also non-traditional whites. Yes, there are a lot of Chardonnay and Sauvignon Blanc wines available throughout the state, but also Riesling, Chenin Blanc and Semillion.
Northstar, best known for their outstanding Merlot, also has their tasting room/website available only second label, Stella Maris and Stella Blanc. 2012 Stella Blanca Semillion, from one of the oldest vineyards in the Horse Heaven Hills AVA, within the Columbia Valley AVA, benefits from extremely hot summer days (temperatures reaching 100+ degrees) and cool evenings, creating wines with bright acidity and freshness balanced with ripe fruit. Apricot and ripe peach hit the palate with a lively burst of flavor in this wine, followed by wild honey, white flowers and toasted vanilla.
Horse Heaven Hills AVA is also the home of McKinley Springs Winery, a small production, family owned winery with 30 years of vineyard experience.  The winery is one of the few growing Chenin Blanc in Washington on their 2000 acre estate.  Their 2010 McKinley Springs Chenin Blanc is very dry and light, this is a great wine to start an evening with to get the appetite ready for a meal, with tart green apple, lemon-lime and just a touch of tropical mango with balanced minerality.  $14 available via their website.
For red wine there are a few to shy away from for this hearty meal, and a few things to look for.  You want a wine with good acidity pairing nicely with food, and try to avoid the big, tannic, over the top reds like an intense Malbec or robust Cab; even the smoothest, most velvety Napa Valley Cabernet won't seem as luscious with the traditional flavors of Thanksgiving.  Save it for your Christmas meal with rack of lamb or beef tenderloin.  For Thanksgiving think light, fresh, fruit and spice filled wines like Beaujolais, Syrah, Pinot Noir, Grenache, even a light Barbera or Sangiovese.
As is the custom, at midnight on the third Thursday of the month of November the latest vintage of Beaujolais Nouveau is raced from Beaujolais to Paris to celebrate the arrival of the first wines of the season.  Youthful and fruity this version of Gamay is an easy drinker for guests who like a light, fruit filled wine. I tend to like a wine with a little more character…looking instead to some of the slightly richer Beaujolais with a bit more age and depth on them, while maintaining this light style the variety inherently has.  Farmed with a focus on the natural ecology of the land, Domaine des Billards hand picks and hand sorts their Saint-Amour AOC grapes then allows them to naturally start their fermentation with wild yeasts found on the grapes, partially in cement tank/partially in wooden vats, a technique not commonly used in Beaujolais giving the wine richness, depth, enhancing the cherry and berry notes with toasted spice and caramel notes. $20, available here on sale for $14.95
Thanksgiving tables are filled with traditional favorites we all know and love, turkey, dressing and cranberry sauce, but many also celebrate the history of a family with recipes from all over the world passed down from generation to generation, some of the best being Italian.  Poliziano Rosso di Montepulciano blend of 80% Sangiovese with 20% Merlot will pair well with both the traditional and historic flavors of Thanksgiving from roasted or fried turkey to sweet potato gnocchi and Brussels sprouts with pancetta.  Young and fruit forward with balanced acidity, a touch of earthiness and wild flowers.  $15, available at Jimmy's Food Store.

 Austin Hope Grenache – Winemaker and owner Austin Hope loves the Rhone varieties and found the ideal place in California's Central Coast to grow these lush, spice and fruit filled varieties, right in front of his home in Paso Robles.  His sustainably grown, SIP certified Austin Hope Genrache is filled with cranberry, blackberry and pomegranate enhanced with black pepper and baking spice, mixed with a touch of wild flowers. Not too heavy, making it ideal for pairing with the Thanksgiving meal. $42, available via his website.
Lost Canyon Winery Morelli Lane Pinot Noir – Sandy loam soils of the Morelli Lane Vineyard in Russian River Valley are ideal for producing fresh, fruit forward and earthy Pinot Noir with balanced acidity perfect for pairing with food. Grown in elevations from 800-1000 feet, benefiting from cool evening breezes and warm day time temperatures to keep that acidity vibrant while maturing the fruit. Filled with ripe red cherry, cranberry and currant, with silky texture and softness on finish. $39.99 at Total Wine and More.
Siduri Pisoni Vineyard Pinot Noir – Texas natives Adam and Dianna Lee source some of the finest fruit in California and Oregon to make their stunning, highly rated Pinot Noir wines in Sonoma County. Gary Pisoni is a master grower of incredible Pinot Noir from Santa Lucia Highlands, just south of Sonoma. Benefiting from constant breezes, warm days and cool nights, and coastal influences this wine is filled with dark cherry and blackberry notes with sweet baking spice and earthiness, and beautifully concentrated for a perfect Thanksgiving turkey wine. $58 available at select Spec's locations or via their website.
Frei Brothers believes in creating quality wines that are both affordable as well as eco-friendly.  Last year the winery reduced their electricity use by 200,000 kilowatt hours and reduced water usage by 5.4 million gallons.  Their Reserve Russian River Pinor Noir benefits from their sustainability efforts both in the winery and in the vineyard, with efficiency in the winery helping the natural flavors created in the vineyard shine, like earthy mushroom, dark cherry, fresh herbs and violets. $16.99 at Total Wine.

Frank Family Zinfandel – Zinfandel, with its spicy characteristics, enhances everything on a Thanksgiving table from sweet potatoes to honey baked ham to spice filled cranberry sauce, and Frank Family makes one of the best from Napa Valley, with blackberry jam and black pepper spice enhanced with a touch of fresh herbs, dried spice and black cherry. $39 available at Pogo's.
Quivira Dry Creek Valley Zinfandel – Meticulously hand sorted in the vineyard before the fruit was even harvested, this Sonoma County Zin is all about the quality of the fruit and allowing the vineyard to shine.  Juicy and jammy, filled with blueberry and raspberry jam and cherry pie notes with black pepper and baking spice, a great food wine enhanced with a touch of Petite Sirah, Carignane, Cab and Syrah. $24 available via their website or at Off The Vine in Grapevine.
Want to try a few perfect wines for the holiday before buying?
There are two opportunities tomorrow, the first being one of the largest annual wine festivals in the city, the 30th annual Beaujolais and Beyond Festival, hosted by the French American Chamber of Commerce at the Irving Convention Center featuring not only incredible wines from Beaujolais, but also selections from Burgundy, Loire, Alsace, Bordeaux, and from California, Washington and Texas paired with bites from Salum, Komali, Boulevardier, Sambuca, Le Bilboquet, and more.  Tickets available here.
Can't make it out to the festival? Wine Poste is hosting a special tasting tomorrow featuring a selection of wines, all with special holiday pricing, perfect to serve with the Thanksgiving feast, and with 15% of the sales of each bottle going to the Sandler-Kenner Foundation helping with research to fight pancreatic cancer. Six special wines are included in the tasting starting at 6pm tomorrow night for $10 per person, including: J Brut Cuvee Sparkling, Talbott Sleepy Hollow Chardonnay, Talbott Sleepy Hollow Pinot Noir and Mollydooker Blue Eyed Boy Shiraz.
And, if you want to sip a great wine and let someone else cook for you visit the new True Food Kitchen. Carol noted earlier this week that this vegan/vegetarian/gluten-free/health focused spot opened yesterday in Preston Center. I had lunch there yesterday with a friend and had a chance to try a few of their Dr. Weil influenced, seasonal items that paired nicely with their spedxdxdxzSzcially created, organically produced Fox Block Eight, Misha's Vineyard Pinot Noir from Central Otago.  Created for the Fox Restaurant Group (which True Food is a part of) with Corporate Sommelier, Regan Jasper, commissioning a different winery each year to create the custom Pinot Noir wine. Misha's Vineyard is filled with layers of sweet spice, dark cherry, a touch of earthiness and mocha, pairing beautifully with the seasonal Autumn Ingredient salad, filled with roasted cauliflower, Brussels sprouts and pomegranate seeds with grilled Steelhead salmon, and the Caramelized Onion Tart with sweet, dried figs.
Get the SideDish Newsletter
Dallas' hottest dining news, recipes, and reviews served up fresh to your inbox each week.