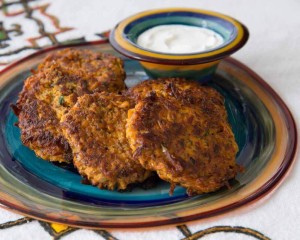 Yesterday, Jeffrey Weiss at the DMN wrote an interesting piece on how, for the first time in history, Thanksgiving and Hanukkah celebrations ended up on the same day. His "dissimilar calendar" calculations are over my head, but make for an interesting read. Spoiler alert! He writes:
This year matches a very early Hanukkah with the latest possible Thanksgiving. Depending on whose calculations you read, the next times there would be any overlap in the holidays would be in 2070 and in 2165 — and maybe not again for thousands of years.
I know several Jewish families wrestling with menu ideas for Thursday's big dinner. I called a couple of local experts, Jon Alexis and Tina Wasserman, and asked for some tips on planning the perfect mashup meal. Guess who answered first?
Jon Alexis of TJ's Seafood Market! Before Jon, his parents Caren and Pete Alexis offered Hanukkah catering menus. Jon carries on the family tradition. Hear him sing:
This year's "Thanksgivinukalypse" presents a helluva challenge. Besides turkey shaped menorahs, the food isn't exactly an overlapping menu.

For years at TJ's we've been reminding people the true history of Thanksgiving. The pilgrims didn't eat turkey, they ate seafood.  But besides some cod, historians believe most of the first Thanksgiving seafood selection was shellfish: mussels, clams, oysters and lobster.Beyond wrapping it in bacon, there isn't much to do with that menu to make it less appropriate for a Jewish holiday. Also, hot-smoked salmon works with both menus. Great on bagels but right at home with the savory and smoky flavors on the Thanksgiving table.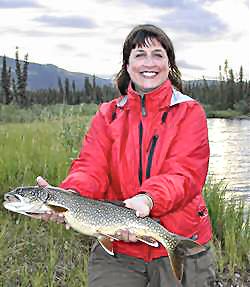 Tina Wasserman recommends making latkes instead of mashed potatoes. Wasserman, author of Entrée to Judaism: A Culinary Exploration of the Jewish Diaspora and Entrée to Judaism for Families:  Jewish Cooking and Kitchen Conversations with Children, goes one step further. She sends two recipes: one for gluten-free Sweet Potato and Carrot Latkes; another for. She created the  Ethiopia-inspired sweet potato version as a tribute to the Beta Israel Ethiopian Jewish community. She provides a recipe for regular latkes that would pair well with cranberry sauce.
 "When I was the Food Columnist for Reform Judaism Magazine, a reader requested traditional Hannukah recipes that she could eat.  She could not eat foods that contained gluten so flour and matzo meal were not allowed. I created this recipe, whose roots are in Ethiopia, and as a tribute to the Beta Israel Ethiopian Jewish community.
The flavors in this dish are commonly found in Ethiopian cooking. Teff is the smallest cultivated grain in the world that grows in the mountains of Ethiopia and it also happens to be Gluten-free.  It has a mild, slightly molasses-like sweetness that goes well with many vegetables besides those in this recipe. Ground Teff seeds are the basis for Injera bread, that spongy, slightly sour, soft flat bread that is used as plate and fork and eaten at Ethiopian meals.
Teff can be found in many supermarkets.  Whole Foods and other health oriented supermarket chains as well as health food stores will carry it.  As an alternative, I suggest ground flax seed which will also help the latkes hold together.  This is a high nutrient dish that could easily serve as an entrée with fruit sauce and Greek yogurt or sour cream.  Kids love the color and taste too!"
Sweet Potato and Carrot Latkes
1 pound sweet potatoes, peeled
½ pound carrots, peeled
1 small onion, cut into eighths
1 large clove garlic, cut into 3 pieces
1 teaspoon salt, or to taste
15 grindings of black pepper
½ teaspoon powdered ginger
½ teaspoon dried oregano, or ½ tablespoon chopped fresh oregano
½ teaspoon dried basil-or ½ tablespoon chopped fresh basil
2 large eggs
¼ to 1/3 cup teff or ground flaxseed
Canola or peanut oil for frying
Greek Yogurt or Sour Cream for garnish-optional
---
Cut the sweet potatoes and carrots into 1 ½ inch chunks and grate them using the fine grating disk on a processor or using the larger holes on a hand grater.  Set aside.
Place onion and garlic pieces in a processor workbowl with the metal blade.  Pulse the machine on and off until the onions are finely chopped.  Return ½ of the potato/carrot mixture to the processor workbowl and pulse on and off about 5 times to combine the ingredients.  Empty mixture into a 3 quart bowl. (NOTE: if you don't have a processor, grate the onion and chop some of the potato carrot mixture into a fine chop.)
Add the spices and the eggs and ¼ cup of the teff or ground flaxseed to the mixing bowl and mix thoroughly.  Add a little more grain if mixture seems too loose and watery.  Do not make the mixture too firm or finished product will be dry and heavy.
Heat a large skillet or griddle for 20 seconds.  Add enough oil to totally cover the bottom of the pan.  Heat oil for 10 seconds.
Each time before you scoop up some of the mixture, mix contents of bowl. Drop 2 tablespoons of potato/carrots into the hot pan.  Repeat with more mixture to fill pan but do not over crowd.
When bottoms of pancakes are golden, gently turn them over using two slotted spatulas.  When golden on the second side remove to a plate that is covered with crumpled paper towels.
Proceed with the remaining mixture.
Serve plain or with a dollop of sour cream or Greek yogurt.
——————————————————————————————————————————————————————LATKES-POTATO PANCAKES
Latkes are traditionally served for Hanukkah because they are cooked in oil (to commemorate the vial of oil lasting for 8 days). However they are a perfect accompaniment to beef or chicken and can also be made into small rounds and topped with sour cream and caviar for an elegant appetizer.
6-8 large thin skinned potatoes, California long whites or Yukon Gold
3 eggs, beaten well
1 Tablespoon salt
1/2 teaspoon freshly ground pepper
1/2-cup matzo or cracker meal
1 large onion, cut into 8 pieces
Oil for frying
1. Grate the raw potatoes using the large grating disk on a processor or the largest holes on a grater if doing it by hand. Place grated potato in a colander, rinse with cold water and drain while you grate onion.
2. Combine eggs, salt, pepper and matzo meal in a 3 quart bowl. Mix thoroughly.
3. Change to the cutting blade on your processor. Add onions to the work bowl. Pulse on and off 5 times. Add ¼ of the grated potatoes to the onion and pulse on and off to make a coarse paste. Add to the egg mixture and stir to combine.
4. Add the drained potatoes to the bowl and mix thoroughly using a large spoon or your hands.
5. Heat a large frying pan or large skillet for 20 seconds. Add enough oil to cover the pan to a depth of 1/4 inch and heat for an additional 20 seconds. Drop mounds of potato mixture into the pan. Fry on both sides until golden. Drain fried latkes on a platter covered with crumpled paper towels. Serve with applesauce and sour cream.
Tina's Tidbits:
• Grated potatoes turn black when exposed to air. Rinsing the potatoes under running water washes away excess starch and the discoloring culprit.
• Always grate your potatoes separately from your onions that way you won't lose any of the flavorful juice when you drain the potatoes
• The best way to drain fried foods is on a plate covered with crumpled paper towels. Crumpling gives more surface area for absorption.
Get the SideDish Newsletter
Dallas' hottest dining news, recipes, and reviews served up fresh to your inbox each week.