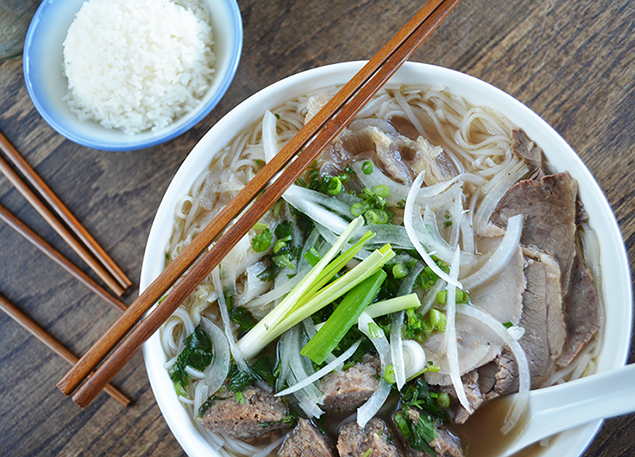 Prolific restaurateurs Joey and Chi Le are at it, again. A little over a month ago, they opened Dallas' first dedicated ramen shop, Tanoshii, in Deep Ellum. In mid-August, they shut down their second location of Wicked Po' Boys in Preston Center and decided to re-concept the whole shebang. Now signage is up for Miss Chi Vietnamese, a charming little blue-and-white, sit-down restaurant offering Vietnamese comfort food. The interior, done by the Les' favorite designer John Paul Valverde, makes for great eye candy.
"Our inspiration is just our family—the way we grew up," says Chi. "I wanted to bring our family meals as an experience."
Although the menu hasn't been released yet, expect to see pho, banh mi, vermicelli, and rice—all your usual suspects. But those items aren't the main highlights. Appetizers—like baby clams with shrimp chips and fried salt-and-pepper prawns (these come with a side of lime-chile sauce)—are what makes Miss Chi Vietnamese exciting. Soon, Dallas will be able to taste the pot of braised pork belly mixed with quail eggs and house-made pork meat buns. During dinner, there will be a special family shared menu.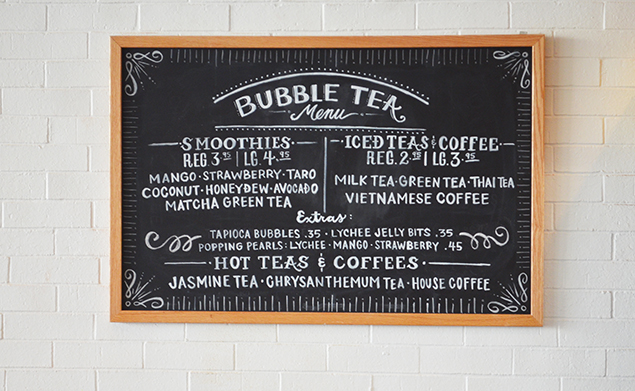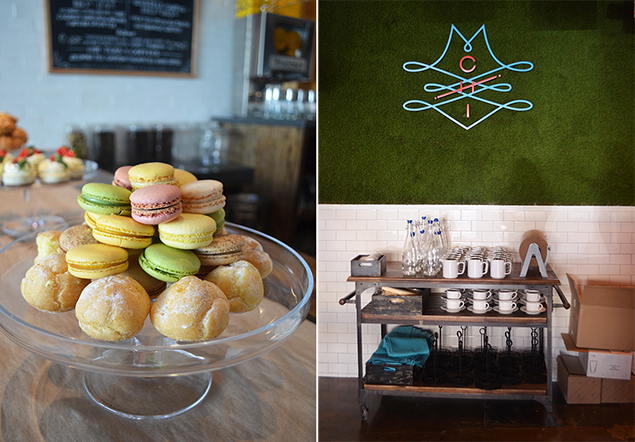 Pastries and cakes will be made in-house, except for the croissants. At the bar, you can sit on sweet yellow chairs and watch the bartender make a chai tea-infused cocktail called Twisting to the Sun. Jules Pagan, the cocktail consultant who also did Tanoshii's menu, came up with the Tsunami—a champagne with "bubble tea caviar." (These are commonly known as popping bobbas.)
You can also watch your spring rolls get made at the designated spring roll station.
"Everything here is heavy on fresh and made-from-scratch," says Chi. "It definitely hits home for us. When I think of Miss Chi, I think of our generations of moms that cooked for us, so it's not me [the name]. It's everything that made my background."
*Miss Chi Vietnamese doesn't have an opening date set, but it should be before Thanksgiving.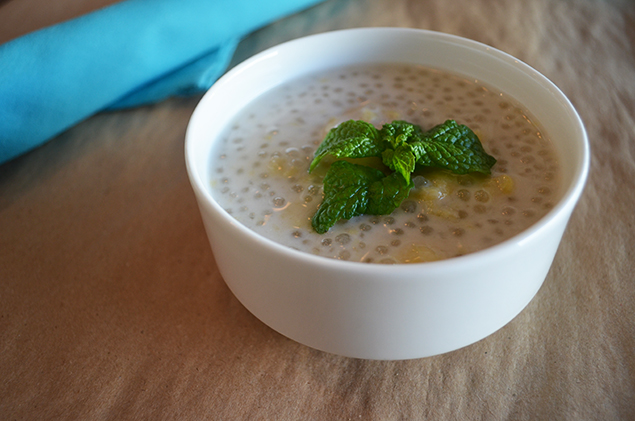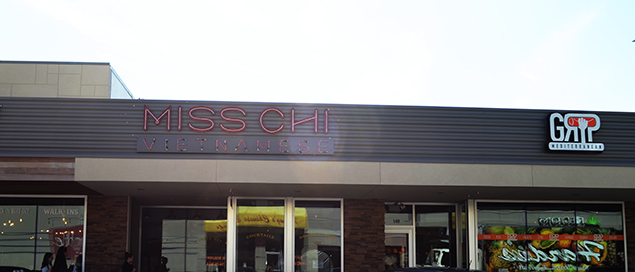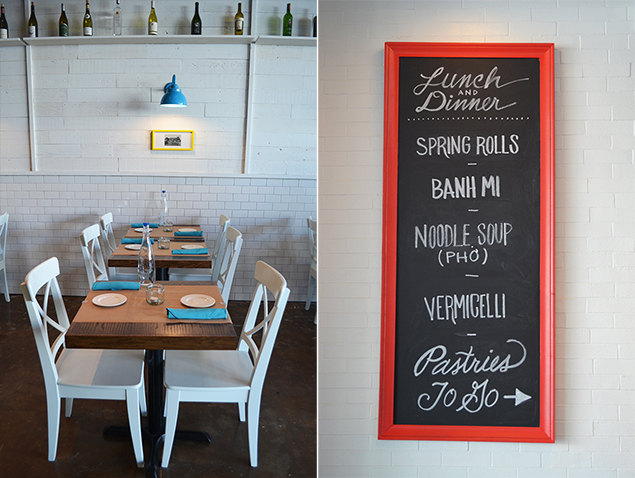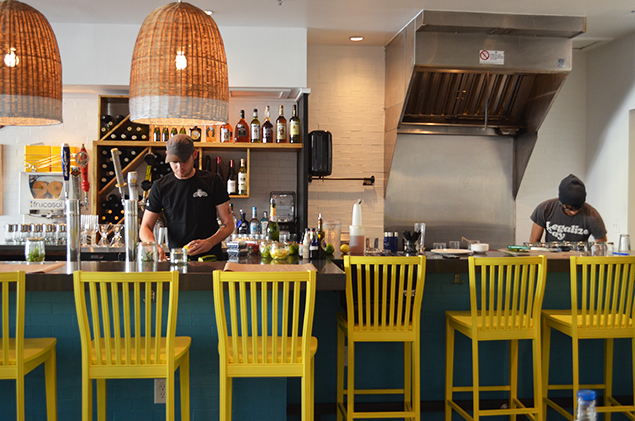 Get the SideDish Newsletter
Dallas' hottest dining news, recipes, and reviews served up fresh to your inbox each week.