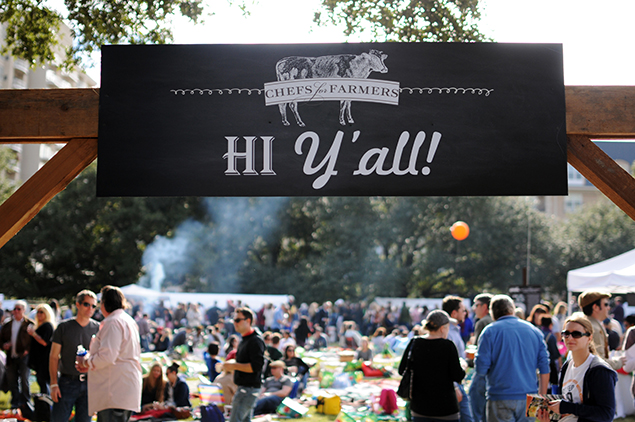 A muscular cadre of superhero chefs assembled on Sunday to bring the most awesome food event the palates of Dallas' hungriest have ever seen. Wine, cheese, charcuterie, puréed pumpkin with pancetta and foie gras? I mean, c'mon. The Chefs For Farmers event launched with sophisticated charm all over Lee Park. A band kept spirits up with an eclectic mix of hip hop, country, folk, and rock while stark, young lovers indulged their mouths with all manner of drink and food. Chefs and farmers from all over Texas attended and delivered with panache. There were beautiful people, smoked meats, mixed cocktails, sharp wits, and a photo booth inside a trailer. It's an event that deserves awards, prestige, French kisses, and every sort of cream filling my heart and body can manifest in appreciation of such kick-you-in-the-gut deliciousness.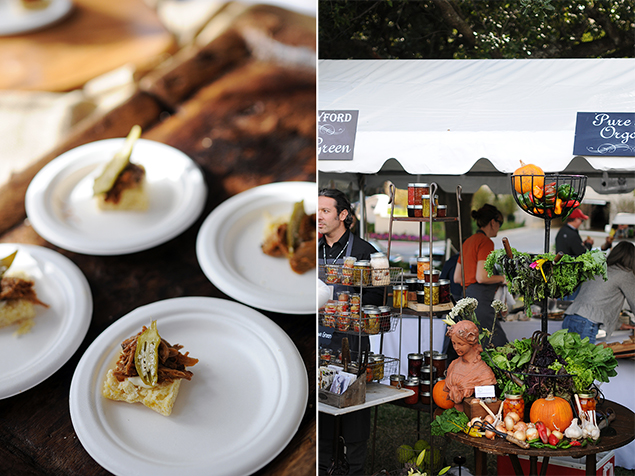 Some notable moments occurred as follows. Dude, Sweet Chocolate came with a drinkable chocolate that slipped into my body with lascivious aptitude. Topped with a bit of cream, the warming chocolate concoction echoed such delight that I left and gave up on life after I ate it. That's all, goodbye. Okay, okay, I kept going. Beer brought me back to my feet. Lakewood, Deep Ellum and Four Corners brought in the brews and poured without repent. The mushroom risotto from 3015 at Trinity Groves, short rib ravioli from Village Kitchen, and some wrapped brisket in a biscuit from I-don't-remember-where were all divine. Little bites to complement that perfect weather, fine women, and soft grass beneath our feet just never stopped. My absolute favorite dish had to be Boulevardier's. Every element was farmed and produced by the chef, Nathan Tate, himself. He made the cracker that held up the cut of beef from his own cow and topped it with his own pimento cheese. The simplicity of such high quality ingredients ignited with a powerful collection of earthy flavors. Everyone brought their sharpest knives and their thickest cuts to give so much of who and what they are to the people of Dallas. The design and layout and universe that was created inside the park transformed the space into a beautiful farmstead of delightful yummy happy tummy-time. If you can't tell, I liked it. Why the hell did you not attend? From what I've heard from my comic book friends, there will be a black market website up soon to provide those who missed this year's event with a place to reserve a spot already for next year's. Email me and I'll send you the url based on the coolness of your email address and salutation. One thing I learned from this event, Chefs for Farmers' head boss lady Iris McCallister knows exactly how to throw an event in Dallas.
On a final note, I leave you with this: Turn off the lights in your office. Be ashamed of yourself and cry for at least 10 minutes while you reflect on why you did not attend. Then make sure you go next year.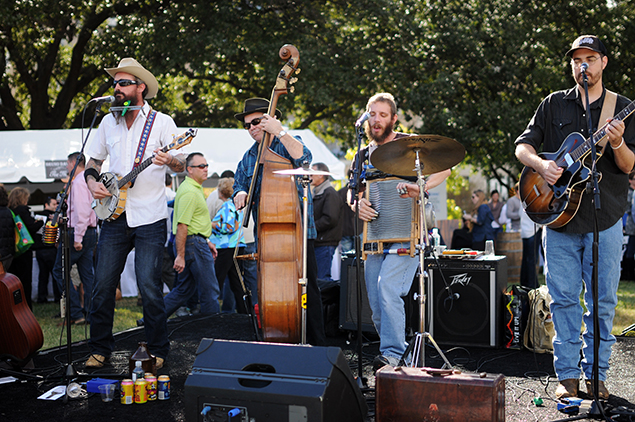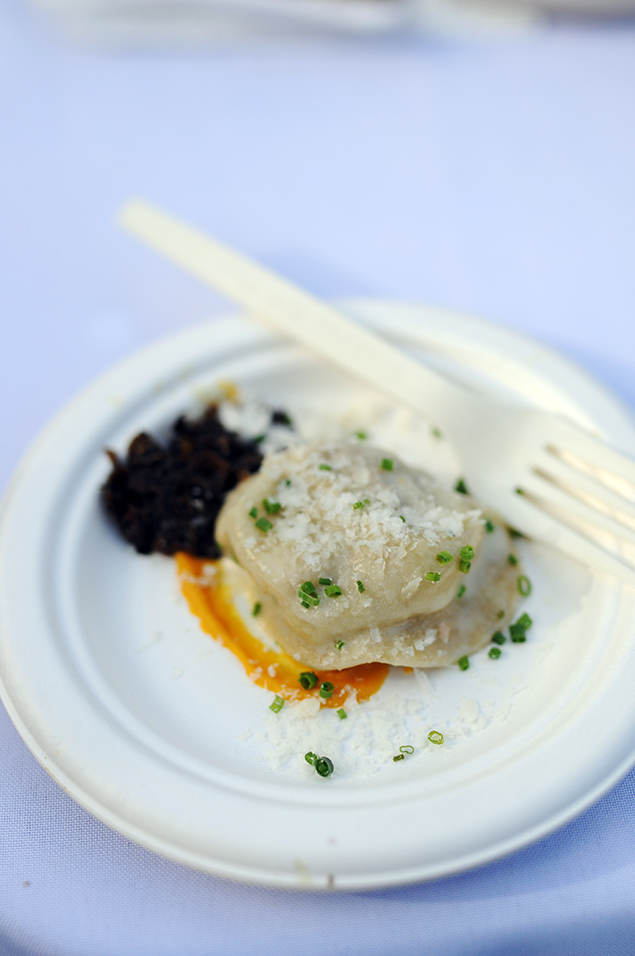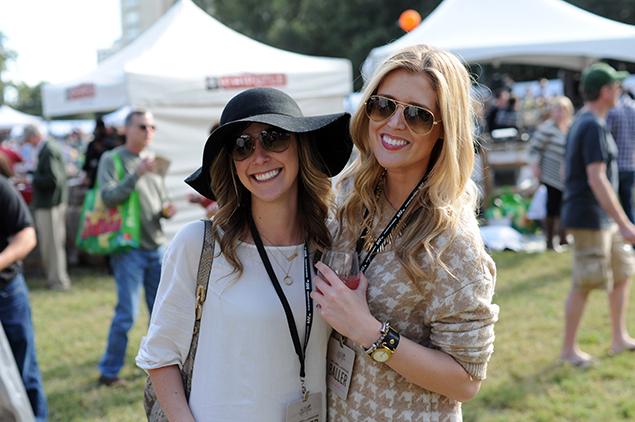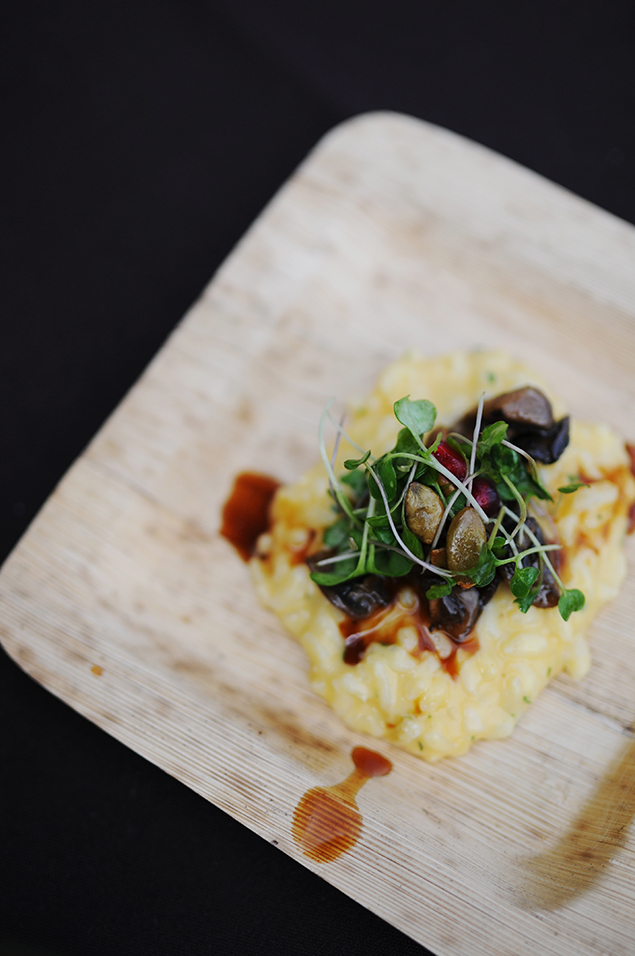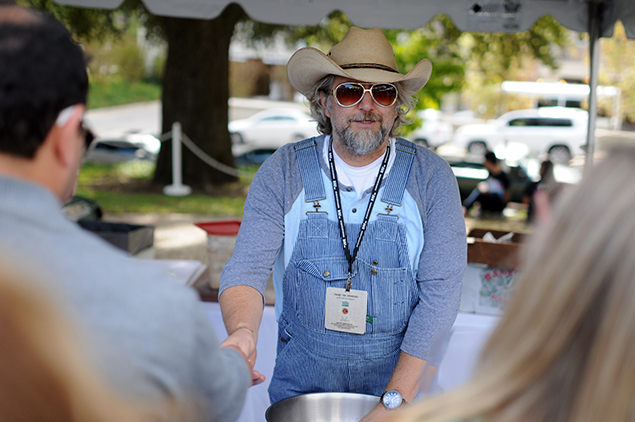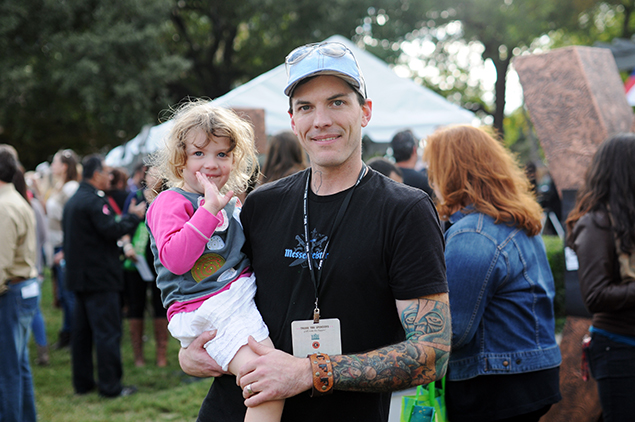 Get the FrontRow Newsletter
Get a front row seat to the best shows, arts, and things to do across North Texas. Never miss a beat.