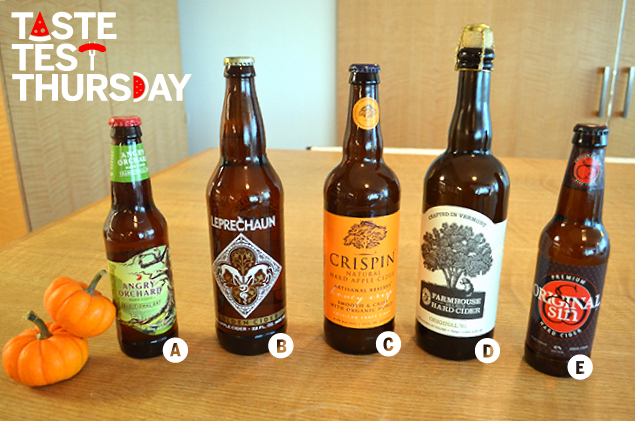 This time of year, I itch to go apple-picking.
Apple butter, apple slices, apple everything.
Seriously, who needs pumpkin when you have a crisp Gala apple at hand? And apple cider to boot.
Make that hard apple cider.
This week, I've gathered five different apple ciders from Central Market. (I was hoping that Bishop Cider Co. could participate, but it's still not open yet. Bummer.) Anyway, I'm pretty sure Dallas' own cidery will blow these other cideries outta the water. They were not as good as the labels promised.
THE CIDERS
A. Angry Orchard's traditional dry hard cider – 5.5% alcohol – Cincinnati, Ohio
B. Leprechaun's hard golden cider – 6.9% alcohol – Houston, TX
C. Crispin's honey crisp hard apple cider – 6.5% alcohol // Minneapolis
D. Woodchuck Hard Cider's Original '91 – 6.9% alcohol – Vermont
E. Original Sin hard cider – 6% alcohol – New York
THE TASTE TESTERS
We missed out on Bradford Pearson's insightful commentary this week. That's what you get for working from home, sucker.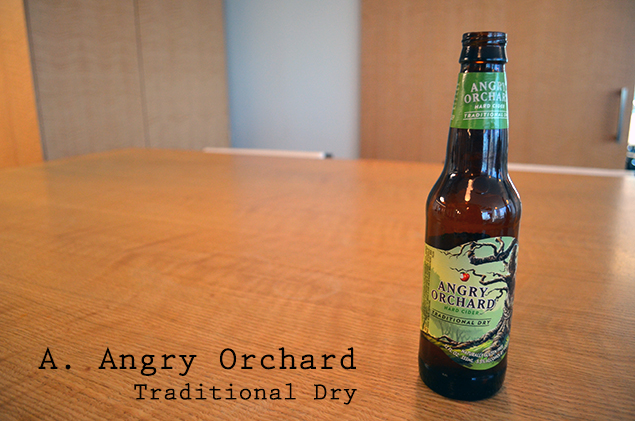 TASTING NOTES
"A little too bitter, not much flavor."
"Sour apple juice."
"Mild apple, boring."
"Bitter."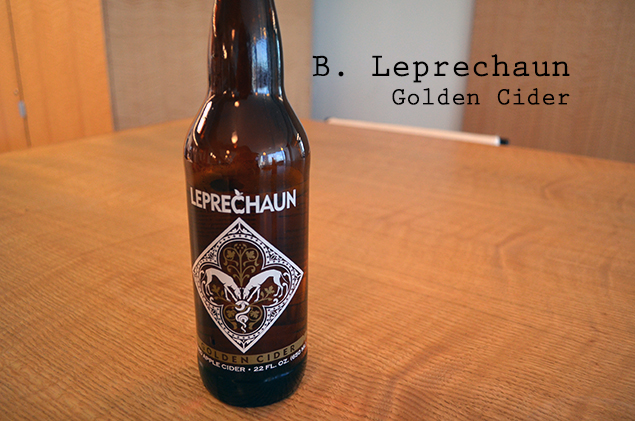 TASTING NOTES
"Sweet and smooth."
"Nice! Not too sweet or tart. I can drink it all day."
"Tastes like wine."
"Crisp, nice sweetness."
"Pale color, again not especially strong-tasting one way or another. But drinkable."
"Perfect blend – not too sharp. Mild."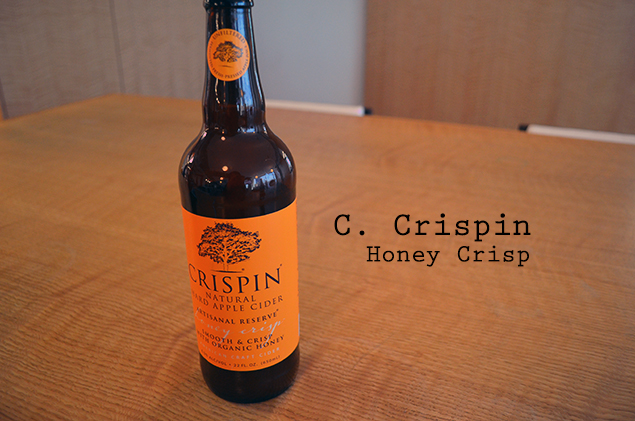 TASTING NOTES
"Notes of unpleasantness."
"Tastes more like beer than vinegar. Not bad."
"Tastes just like if you squeezed an apple, straightforward."
"Yuck. Watery."
"Natural applesauce-y taste."
"Jolly rancher smell, smooth, not too tart, sweet apple flavor."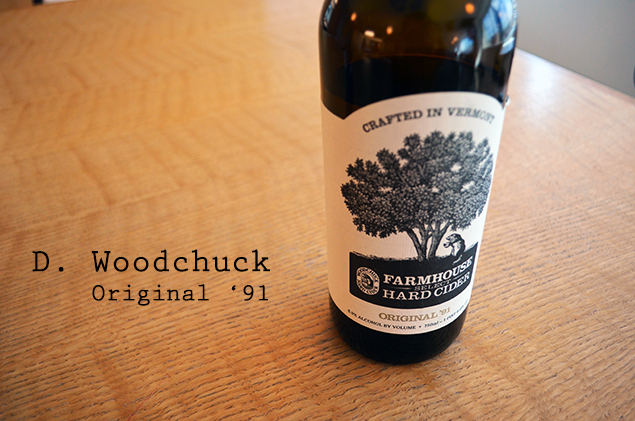 TASTING NOTES
"Instantly forgettable."
"Tart. Smells too much like vinegar."
"This one grew on me. Like some people I know. Started strange, but maybe because it tastes like it actually has alcohol."
"Sweeter, still no apple."
"More apple notes. Smooth."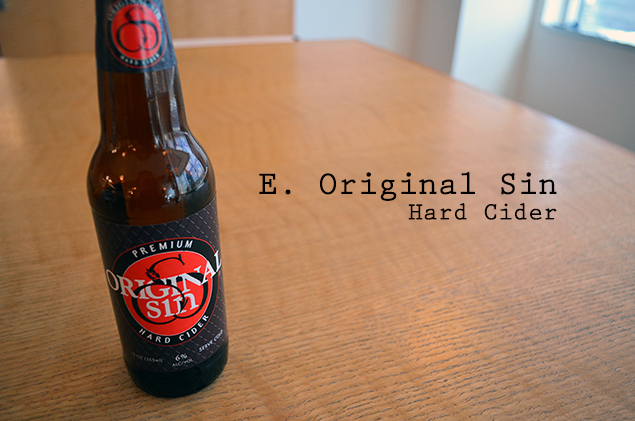 TASTING NOTES
"I can't get over the smell. Weirdly, it tastes the healthiest to me. Or freshest."
"Very little flavor, little fizz."
"Dry, very wine-like."
"Sour aftertaste."
"Smooth and crisp. Tastes a bit like flat champagne."
TALLY UP
4 votes for (B) Leprechaun
2 votes for (C) Crispin
1 vote for (D) Woodchuck
1 vote for (E) Original Sin

CONCLUSION
Honestly, Crispin's honey crisp cider looked the most like real, freshly made apple juice. It had a marble-like pour. Super smooth. But when I drank some, I hated it. It's almost undrinkable. Way too sour and tart.
Original Sin had the clearest-looking color, like it was almost water. You could see a ton of carbonation in the Woodchuck and Original Sin.
I'm glad Leprechaun took the lead. Texas wins! Texas is the best!