Where did all of the fun, cold weather go? I could have sworn I was wearing a sweater only a few days back. This must be some kind of punishment for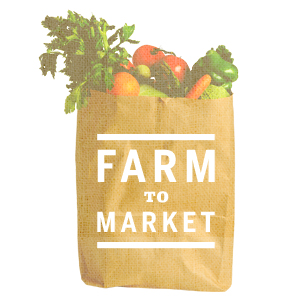 putting on scarves too early in the year. A scarf is not a rain stick, people. You can't just manifest winter to match your wardrobe.
This yo-yo weather isn't good for growing produce, so the farmers markets are slowly drying up. Fortunately, there are still a few choices if you feel inclined to make the trip this weekend.
White Rock Farmers Market:
702 N. Buckner Blvd
Saturday, 8:00 a.m. – 1:00 p.m.
White Rock Local Garden – a collaboration between WRLM, Park Cafeteria, USE Farms and DFW Truck Farm – is looking for volunteers to help plant, build beds, and spread gravel for a "Love Your Garden Day" on Sunday. The garden that is being built is where future community gardening classes for individual gardeners will be held. You can sign up here to help out from 9 to 12 p.m. Coffee, pastries, and refreshments will be provided.
The local market will still be open this Saturday from 8-12 p.m., so don't worry about nabbing some fresh food.
Oak Lawn UMC Farmers Market:
3014 Oak Lawn Avenue
Saturday, 8:00 a.m.
This Saturday is the FINAL Saturday to get the goods from here. This is the last of the Holiday Farmers Market weekends, too. The same vendors from last week will be there, but this week will also include lots of homemade ceramics for sale. Get in before they get going!
Coppell Farmers Market:
793 S. Coppell Rd.
Saturday, 8:00 a.m. – 12:00 p.m.
This Saturday will be filled with lots of small growers that have tons of delicious-looking produce for sale. Radishes, baby carrots, Asian greens, Arugula, and a medley of peppers, okra, and squash will all be available this weekend.
Chestnut Square Farmers Market:
315 S. Chestnut St.
McKinney, TX 75069

The Chestnut Square farmers market will have plenty of fall produce available for purchase, but be sure to come back for the last Legends of McKinney Ghost Walk of 2013, happening on Saturday from 6-10 p.m.
Grand Prairie Farmers Market:
120 W. Main St.
Saturday, 8:00 a.m. – 1:00 p.m.
From 8-1 p.m., Grand Prairie Farmers Market will be getting on with Halloween festivities during its Monster Mash this weekend. The market will feature a costume contest, a zombie walk, and of course, candy for the kiddos (Mom and Dad, too). This will all be going on alongside the normal farmers market, so you'll be able to pick up some tasty gourds while you're there. Don't miss out.
Jake Austin Medina is a D Magazine intern and a journalism major at the University of North Texas.
Get the FrontRow Newsletter
Get a front row seat to the best shows, arts, and things to do across North Texas. Never miss a beat.