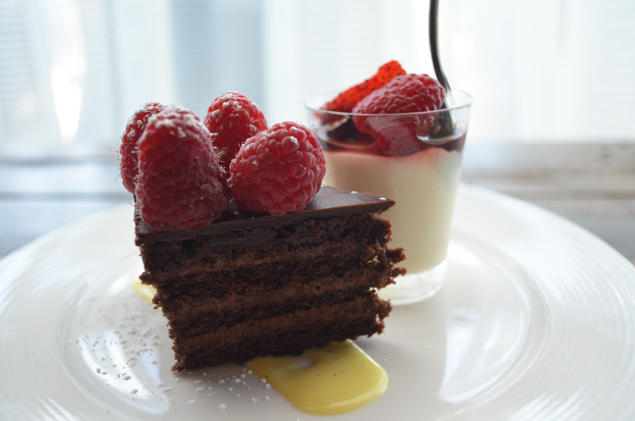 Fantastic news, everyone: Battuto has a new lunch menu. Remember when they picked up Joel Harloff (formerly of Mi Piaci) and hired him as the executive chef? One of his first tasks was to develop some of these treats that you're about to see after the jump.
Owners Gene and Julie Gates invited some of us media members to try a few of the items last week. They completely outdid themselves. I even had to unbutton the top of my pants on my drive back to work.
In case anyone's wondering, that chocolate red wine cake up there tastes just as good as it looks. Get excited. Wear your stretchy pants to lunch.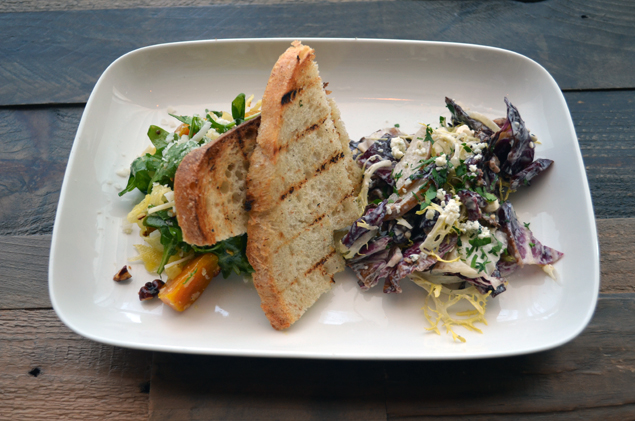 Roasted beet salad: comes with roasted golden beets, arugula, shaved fennel, lemon, extra virgin olive oil dressing, and Texas pecans
Grilled radicchio salad: arugula, cranberries, cheese, gorgonzola, and tossed in a light vinaigrette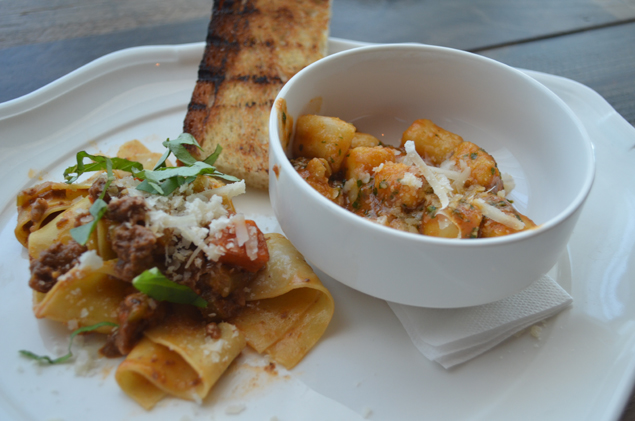 Bison and pork ragu with handmade pappardelle noodles:  Gene says the ragu was inspired by a trip to Italy with his wife. The Comanche buffalo, he says, is the "most highly regulated protein in the country… they can't use manipulated GMO's. The slow-cooking process brings out the flavor of the bison." The pappardelle is made from three simple ingredients: flour, fresh eggs, and Caputo double zero flour.    
Gnocchi Modo Mio "My Way": The gnocchi puffs are made in-house. "They were taught to us by Rino Brigliadori," says Gene. The former Modo Mio chef, a close family friend to the Gates, passed away this past April. Battuto's gnocchi is mixed with marinara, cream, nutmeg, and Parmesan.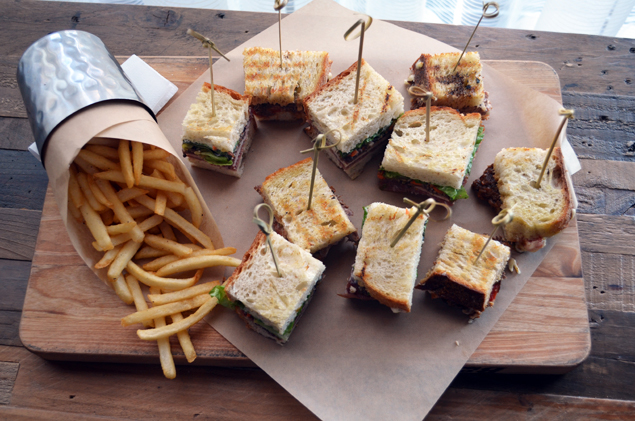 Muffuletta: comes with fennel salami, mortadella, bresaola, aged provolone, and olive spread
Short rib panini: triple creme cheese with roasted red peppers and fries. (I love these fries. If you're a fan of McDonald's fries, you'll love these, too. Honestly, in my book, there can be no higher praise. Suck it up, food snobs.)
To read Nancy's review of Battuto, go here.
Get the SideDish Newsletter
Dallas' hottest dining news, recipes, and reviews served up fresh to your inbox each week.