It's happening, witches.* However you pipe the pony, there's good news for all of you. The Truck Yard is now open and it's so cool that people visiting Austin will start saying, "This feels like Dallas." Lower Greenville is blossoming like a case of the chilly-willies after a moonlight mushroom dance with Edgar Cayce. Great restaurants and coffeehouses are getting established all over that place (i.e. Mudsmith, Dallas Beer Kitchen, HG Sply Co., The Blind Butcher, etc). You get it. And now, the mecca of backyard grunge is upon us, and it's called The Truck Yard. It opened officially this past Saturday at 5624 Sears Street.
The more time you spend at Truck Yard, the more cool stuff you'll notice. The mattress spring light fixtures, bearded men and women drinking inside old truck beds, an Airstream trailer that's a bar, and a damn tree house bar overlooking the entire [email protected]$$ layout. There's room for around 700 people indoor and out. There are Philly cheese steaks in-house, an awesome set of beers, and ready-made craft cocktails. Not to mention, Carnival Barker's Ice Creams has stationed itself at the front of the joint serving little bowls of dairy goodness. Food trucks will rotate in and out throughout the day and into the evening. What's not to love? If you go there and don't see me, it means I'm either stuck on the toilet or someone close to me is giving birth. Seriously, you need to check it out. If you can squeeze past the Trader Joe's street parking madness, you'll find plenty of parking and happiness just across the street at the Truck Yard.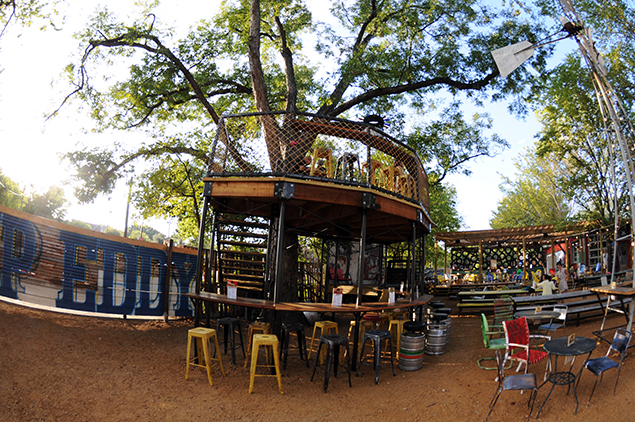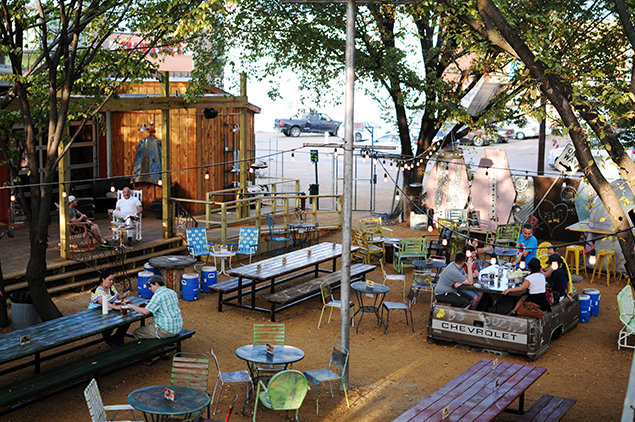 *Sorry, this final season of Breaking Bad  is getting to me, and I can't help interjecting a witch whenever the mood strikes
Get the SideDish Newsletter
Dallas' hottest dining news, recipes, and reviews served up fresh to your inbox each week.