You know Richard Rawlings. He's the guy who hosts that [email protected]$$ car show, Fast N' Loud, on the Discovery Channel. He's the guy who once wore a teeny tiny G-string and called it the photo from "internet hell" when Tim Rogers interviewed him for our September issue. Tats, a tan, and skull rings—you name it, he's got it. Now he even owns this wooly mammoth-sized restaurant on 10261 Technology Boulevard E in Dallas. The patio is bigger than the indoor dining area.
Gas Monkey Bar 'N Grill is Fort Worth native Richard Rawlings' 19,000-square-foot venue for eating, drinking, and listening to live music. "We want to be the premier live music and dining destination in Dallas, and I feel like we're on the way there," says the head Gas Monkey.
Gas Monkey Bar 'N Grill, named after Gas Monkey Garage (where Fast 'N Loud is based), offers all the kinds of greasy food you would expect. At the media lunch on Tuesday, we tasted three-cheese truffled mac 'n' cheese, fried green beans, and smoked brisket that took 15 hours to make. All of it tasted like something you'd want to eat after working on your car all afternoon long. (Not that I would know.) But still. It's not food for the faint of health.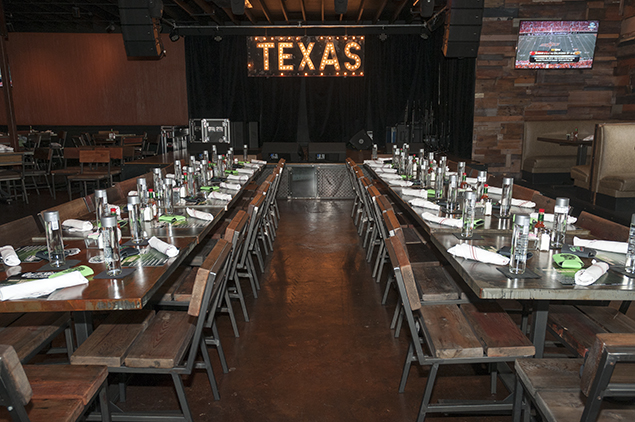 When someone asked what kind of music they'd play at the restaurant, Rawlings answered, "We're going more for an opera-type thing."
What they'll really be doing is hosting top-notch national talent, according to GM Alex Mendonsa. The Old '97s will be rocking out on Saturday, September 21. Hank the Third is fixing to play in October, and the Misfits will be here in November.
"We'll be featuring the restaurant in the show," says Rawlings. "The trials and tribulations of making it happen.. and it is possible we could have a spin-off."
Right now, the restaurant is only open from 4 p.m. to 2 a.m. Starting September 23, lunch starts at 11 a.m.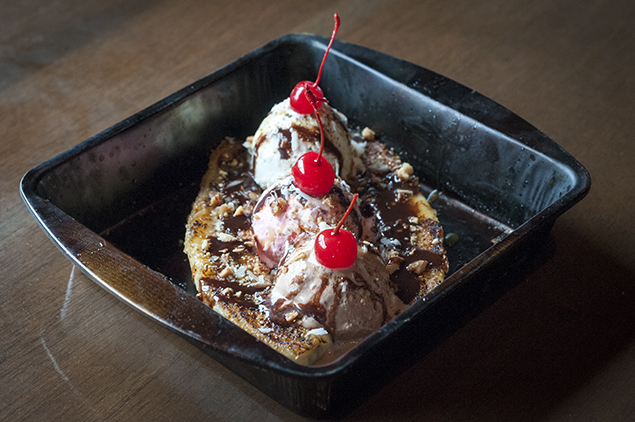 Get the SideDish Newsletter
Dallas' hottest dining news, recipes, and reviews served up fresh to your inbox each week.