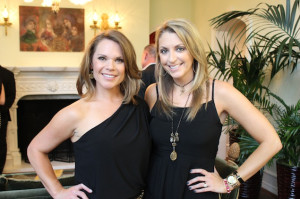 Restaurateurs Kyle Noonan and Josh Sepkowitz of FreeRange Concepts are at it again. But this time it's not a bowling alley/restaurant, canine-friendly cantina, or lounge restoration. Instead, they want us to watch amateur critics (i.e. viewers like you) discuss favorite neighborhood eateries on the new series Local Fare.
Alas, self-acclaimed foodies are no longer restricted to the blogosphere and Instagram arenas. Now they can literally get their 15 minutes of fame via local broadcasting. But that's kind of the point, according to Noonan, to feature everyday Joes and inform the North Texas community on the local food scene.
For the restaurateurs, the idea developed over beers when Noonan moved back from Chicago. "I was trying to learn more about Dallas food culture," Noonan says, "Everyone had these suggestions so we started thinking 'wouldn't that be cool if we could highlight local hidden gems?'" Soon enough, they developed a script and their pitch was picked up by CBS.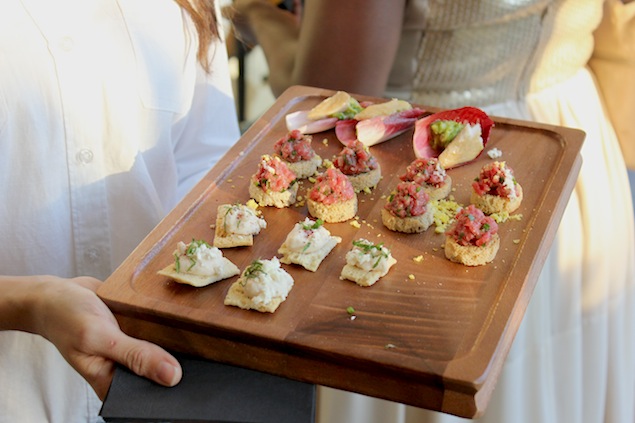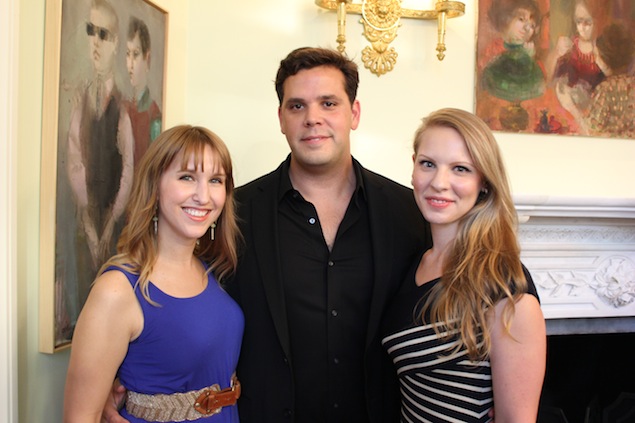 Local Fare, which is produced by Phillips Productions and FreeRange Concepts, will premiere this Saturday on KTXA 21. Here's how it works: Three guests from different areas in North Texas pick their favorite local hotspots. They break off in pairs and try the restaurants they didn't suggest, and then meet back up with host Teresa Frosini to discuss their dining experiences.
Last night, a launch party was held at the home of lawyer Joe Garza. Guests enjoyed drinks and hors d'oeuvres that were prepared by Bowl & Barrel before sauntering over to the back guesthouse to watch the pilot episode.
Frosini kicks off the series with her familiar charm, but do be warned: the first episode begins with some shameless Bowl & Barrel self-promotion. (But, hey, the founders did come up with the idea.) Overall, the pilot was appropriately paced and informative. It does, however, feel like Frosini and guest critics are holding back. Words are delicately chosen to discuss the downsides of establishments. (For the first episode, they visit Bolsa, Louie's, and Fort Worth's Ellerbe Fine Food.) Don't get me wrong, these are all well-loved restaurants, but the show tends to skirt real criticisms by commenting on how a place will "only accept cash" or a table being "awkwardly slanted." It's highly complimentary and—as Noonan put it—"aims to promote the local food scene."
The show started shooting six months ago and seven episodes have been filmed. Don't worry, though, there are still plenty of opportunities to be an amateur critic. Local Fare is slated to shoot 26 episodes its first year.
You can watch it this Saturday at 5 p.m. on KTXA 21. The show will be also be replayed every Sunday at 9:30 p.m.
Nina Bolka is a D Magazine intern. She graduated in May 2013 from The University of Missouri with a degree in science and agricultural journalism. She has written for Vox Magazine, interned at Vogue in New York City, and worked as a chef's apprentice in Florence.
Get the D CEO Newsletter
Stay up to speed on DFW's fast-moving business community with weekly news reports, interviews, and insights.