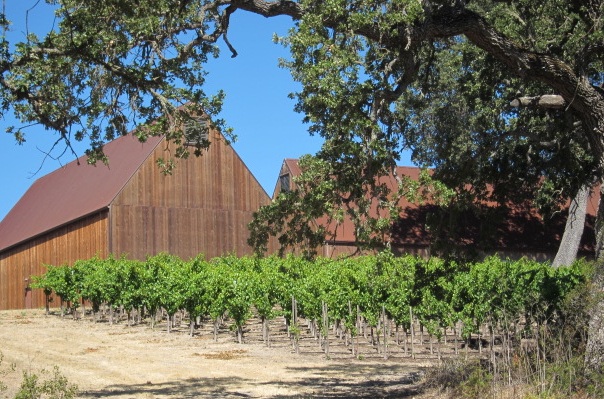 When I first met Austin Hope of Hope Family Wines two and a half years ago over lunch in Dallas I could tell he was a guy with passion, drive and a lot of energy, and since then I have become a fan of his approachable, varietally correct Liberty School and luscious Rhone style Treana, but didn't fully understand the deep roots his endeavors had, nor did I see the same completely joyful individual I recently had an opportunity to spend a few days with as a guest of his Hope Family Wines in Paso Robles, CA.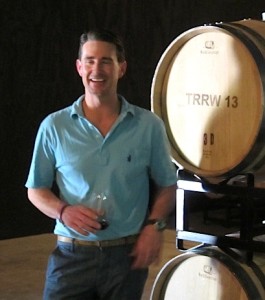 Though he was gracious and happy when I met him, he seemed to be striving to be understood, to get his story out and prove just how delicious wines from Paso Robles are. Now, I see a more content and invigorated Austin Hope. The support of his lovely wife, Celeste, as well as the love of his two joyful daughters, Ainsley and Avery, has surely help with this, but it was more than that, a more serene state. Perhaps it is because many of his ideas and goals have come to fruition, with his brands becoming understood and well respected, and he is in this current comfortable place he continues to grow, develop and create, supported by an equally enthusiastic Hope Family team, including winemaker JC Diefenderfer and Marketing Director, and our main host for the trip, Joel Peterson. Success seems to drive the group that much more, always striving to be the best they can be while promoting their wine, their region, their town and each other.
Hope Family Wines originally started over 35 years ago when Austin's parents, 2nd generation farmers, moved from Bakersfield to Paso Robles to plant and grow apples and grapes. They soon focused completely on planting vines to grow grapes. At the time there weren't many vineyards in the area and those that were mainly supplied grapes for bulk wine to wineries further north. With much dedication Austin's dad worked to change that, becoming a founding member of what would become the Paso Robles Wine Country Alliance, establishing the region and helping it become known for producing quality wine instead of simply the base of bulk wine. But, his focus was always in the vineyard.
Austin was always a part of the vineyards, to the point he told his dad in 4th grade he didn't want to go to school anymore. His dad said fine, but if you don't go to school you have to work, and sent him out to work the vines. His dad was sure the difficulty of the work on a 9-year old would drive him out of the vineyards and home within an hour to two…but he stayed, working (although slowly) beside the experienced (and older) vineyard workers for a few days until his dad said enough and sent him back to school. This somewhat rebellious nature of Austin has stuck with him his whole life, earning him the nick name "Troublemaker," and the inspiration behind the label of his Troublemaker Red Blend.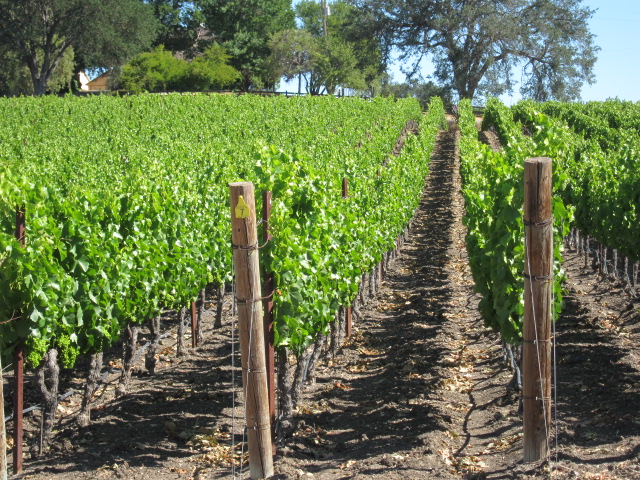 When Austin got a bit older, after graduating from Cal Poly, San Luis Obispo with a degree in Fruit Science and working for Chuck Wagner of Caymus in Napa Valley, (primarily on their Liberty School line which Hope Farms supplied the Cabernet grapes for,) he convinced his dad they should begin making their own wine with their grapes. His father agreed and brought on his brother, Austin's uncle, to help with the project, preferring to stay in the vineyards rather than get into wine.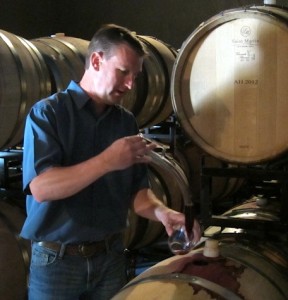 Quiet unexpectedly, as they were getting the winery started, his uncle passed away. Austin then turned to his long time friend, 5th generation Paso Robles native, JC Diefenderfer to help him get started, with JC originally building much of the metal work, crush pad and walkways at the winery, as that was his original path and passion. But JC, much like many Paso natives grew up on farms, worked harvests and as a cellar rat in his youth and accepted the challenge, becoming assistant winemaker in 1999 and winemaker in 2006.
JC has been with Austin for 15 years, one of the first actual employees of the winery. He has great loyalty to his friend and they share an obvious respect for each other, enhanced by their similar slightly quirky, very creative, investigative, eager personalities. Austin doesn't understand "we can't do that." If he has an idea he will find a way to do it, or at least try it. He and JC are constantly collaborating on new techniques, ideas, processes that will make their product better. And JC is a big believer in trying something for yourself. If their Assistant Winemaker, Samantha Taylor, wants to try something he believes probably won't work, he won't stop her. It is easy to tell someone it won't work and why, it is a very different experience to try it for yourself and learn. Having a research and development fund available makes this possible, something many smaller wineries don't have so can't afford to experiment, but the investment in that trial and error training will make each person on their team better creating an overall better product.
We had a chance to experience a bit of this collaboration, as they are constantly throwing ideas off each other even in the most casual conversation. To me it creates a healthy work environment filled with passionate, creative brainstorming.
And it doesn't stop in the winery, Austin, JC, and Joel are all family man devoted to their careers, but just as focused on their kids and family, and dedicated to their town of Paso Robles. Joel, a former major motion picture production manager, came to Paso to work a harvest one year and decided he was ready for a change. With that he left a successful career in film to follow the passion of the grape. (Something I relate to all too well.) And he decided on Paso, the home of his grandparents, where the pace was a little quieter than the craziness of Los Angeles, but also in a time when Paso was really getting recognition for itself and the incredible wines they are making.
And the wines throughout the region are tasty, from Justin and Tablas Creek to Vina Robles, approachable Zin from Peachy Canyon, and of course Hope Family, Paso Robles wineries are showing why this maritime climate just a few miles from the Pacific coast with high temps hitting the 90's and 100's in the summer dropping to 50 at night, is so ideal for great grape growing.
The region is also still small enough that everyone knows each other, and if one in the community succeeds we all do, including everything from beer to olive oil, supporting the local Firestone Walker Brewery to very specialized, small production olive oil maker Kiler Ridge. You kind of have to, it is likely you'll see those people at the free summer time concerts in the park on Friday nights at the Paso Robles Square.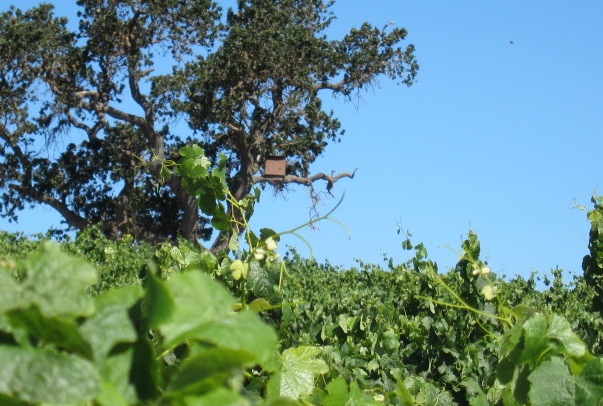 Hope Family also supports clean growing, understanding their vineyards are where Austin's kids play, and he wants to leave them a healthy product that will be around for generations. They have, like many vineyards in the area, partnered with SIP (Sustainability in Practice.) The goals of SIP are to promote vine health, raise wine quality, and ensure that growers can remain profitable over the long run. Since 2009 the estate vineyards, Hope Family Vineyard, which produces all the wine for their Austin Hope wines and surrounds the winery as well Austin's home and the home of his parents, has been certified sustainable SIP. Additionally, many of the vineyards they source their fruit from for the Liberty School, Candor, Troublemaker, and Treana wines are from certified sustainable SIP vineyards.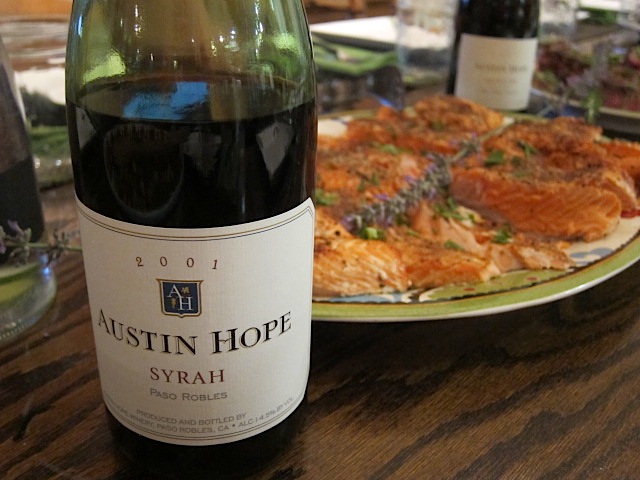 Austin is a fan of Rhone wines in particular, replanting the Templeton Gap Hope Family Estate vineyard with Syrah, Grenache and a bit of Roussanne for his Austin Hope line. Syrah can be a confusing variety, but this Austin Hope Syrah, made with the Rhone style displaying spice, rich red fruit, dense earthiness and a touch of smokiness, shows how special this variety can be when made well. This was the first time I have had a chance to try the Austin Hope Roussanne, though I have been a fan of his Treana White Marsanne-Viognier blend for some time. The Roussanne, though similar to its Rhone sister varieties with white flower and citrus notes, has delicate elegance, texture and depth, with white peach and apricot notes and a touch of spice enhanced by 7 months of aging in French oak on the lees.
After several years of supplying grapes for Liberty School to Caymus, Hope Family acquired the brand in 1996. Today the Liberty School Cabernet Sauvignon and Chardonnay are both two of my go to, every day wines with incredible quality for the price (both about $16 each and widely available throughout Dallas.) They are just introducing Liberty School Merlot ($16) and Pinot Noir ($20), sourcing fruit for both from throughout the Central Coast, creating varietally correct California wines – the Merlot with plum, leather and blackberry notes, the Pinot Noir with the fruit forward yet balanced and fresh berry flavor profile California Pinot is known for, and a steal at $20 a bottle. These two wines are available on their website and will be available at our favorite wine shops soon.
Candor wines are perhaps the best example of the unconventional and experimental attitudes that Austin and JC have. The first goal, as with all their wines, was the find the best grapes they could to create their quality Merlot and Zinfandel wines. Then, they didn't let a single vintage year or exact vineyard area define how they would bottle their wines, instead taking an approach to blend different vintages and grapes from a variety of places to create a wine that displays great flavor, freshness and varietal correctness. Their current release Candor Zinfandel Lot 4 is a blend of three different years vintages from two different places (Lodi and Paso Robles). This practice of blending multiple vintages from different areas creates a wine filled with both richness and complexity along with juicy fresh fruit and intense spice. A lengthy, detailed and labor intense process, with 8000 cases made annually retailing for $20 a bottle.
Get the SideDish Newsletter
Dallas' hottest dining news, recipes, and reviews served up fresh to your inbox each week.