As summer draws to a close, and memories of relaxing summer vacations and refreshing swimming pool filled afternoons are still dancing in our head, I have compiled a few of my favorite drinks enjoyed throughout this hot and steamy season. A few of the selections were sent for editorial consideration – all are tasty.
Treana and Tonic – earlier this summer I had a chance to visit Paso Robles with Hope Family Wines.  The winery treated us to this cocktail, one they worked with the mixologist team of Villa Creek Restaurant to create last year for the big SAVOR wine festival in the region.  So simple, yet incredibly flavorful with layers of bright citrus, white flowers and stone fruit from the Marsanne/Viognier blend with the punch of flavor tonic adds to any cocktail. Treana White retails for around $25, available at Spec's stores throughout Dallas.
Treana and Tonic
2 parts Treana White Wine
2 parts tonic water
Twist of fresh lemon
Directions: Add Treana and tonic to a rocks glass over ice. Garnish with the twist and serve.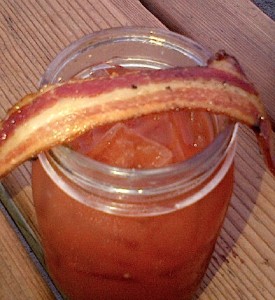 I am a huge Bloody Mary fan..my go to morning cocktail, always on the hunt for the best mix, vodka and accoutrements to make the best eye opener possible. Carol reported recently on one at Anvil Pub that may with the prize for the best accoutrements (who doesn't want a slider with their cocktail) but if you are looking to make a tasty Bloody Mary at home my favorite new mix may be McClure's Spicy Bloody Mary Mix made with pickle brine, fresh cucumber juice, tomato paste and more. You can find it at Central Market and Scardello's for around $10 for a 32 ounce jar, incredible with New Amsterdam Citrus Vodka, garnished with a salty slice of applewood smoked bacon.
I also had a chance to travel to Vancouver, BC a few times this year and fell in love with the Canadian "Caesar," which I quickly learned was their version of a Bloody Mary made with Clamato Juice (trust me…it is delicious) and whatever assortment of seasonings you liked but not the traditional celery stalk or olive, these offerings included everything from fresh dill, cucumber and horseradish topped with a chunk of freshly caught and smoked salmon, to jalapeno, cilantro, cumin and lime for a spicy Mexican style, to the simple combination of Clamato, vodka, a dash of hot sauce, clam juice and anchovy with a pickled green bean for garnish.
It has been all about Rose this summer for me and many wine lovers in Dallas this season.  Wine lists around town are filled with tasty selections from all over the world, with one in particular popping up on lists like Al Biernat's and LARK is Chateau de Berne Rose from Provence, a blend of 80% Grenache and 20% Cinsault, presented in a beautiful square bottle and best served very cold with anything from fresh summer salads to creamy baked brie to grilled salmon. Chateau de Berne Rose is available at Central Market stores throughout Dallas, retailing for around $20. Antother sister wine in the Chateau de Berne portfolio, Bistrot Tropézien Rosé is equally as interesting and refreshing made from predominantly Cinsault, an ideal Rose variety that thrives in the South of France creating   The wine is currently on the wine list at Mot Hai Ba in Lakewood, my favorite new food lovers find for incredible Vietnamese food in the old York Street spot in Lakewood.
It has also been all about the bubbly this summer, as the stigma of only opening a sparkling wine on a special occasion has been replaced with the belief that everyday is special and bubbles should be enjoyed anytime. And that sparkler doesn't have to be valued at $200 for it to be good. There are dozens of delicious Cava, Prosecco and sparkling wines from all over the world for less than $20 that can make any day feel special just by opening the bottle.
Anna de Codorniu blends traditional with modern by taking classic Spanish Cava grapes and blending with traditional Champagne grapes like Chardonnay and Pinot Noir.  Anna de Cordiniu Brut blends 70% Chardonnay with 30% Parellada for a crisp, vibrant and refreshing bubbly with great acidity and freshness, balancing green apple and citrus with a touch of juicy melon and spice.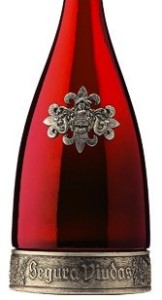 I had been waiting for Segura Viudas to release their premium Heredad Reserva Rose Brut Cava since I had a chance to visit the Cava producer last year, seeing rows and rows of wine filled bottles resting in their riddling racks waiting patiently to be turned by hand each day. We didn't have a chance to taste last year as this year marked the first release of the luscious, premium Cava from the producer made from 100% Pinot Noir, not typical for Cava, made in the traditional Methode Champanoise style. Strawberry, rhubarb and cherry notes effortlessly rise from the glass followed by touches of sweet spice and tea roses.  Light and lovely, and available only in limited quantity locally at Spec's stores for around $20 a bottle.
You can also stop by Dee Lincoln's Bubble Bar M-F between 4 and 6pm for happy hour special pricing on any of their wines and bubbles by the glass, and her list is impressive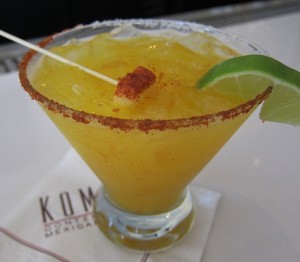 Tequila continues to be a favorite spirit for many Texans, as we love the blue agave based spirit with anything from the classic lime and Cointreau based Margarita to creative twists on the signature drink.  One sweet and spicy favorite from Stampede 66 includes tequila, passion fruit, Patron Citronage, fresh jalapeno and lime – the Passion-Chile Margarita ($12).  Another Margarita favorite this summer is Komali's Caliente Clementine ($14) made with smooth, slightly floral and spice filled Herradura double barrel Reposado tequila, created especially for Komali, with fresh tangerine puree, Habeñero peppers, Cointreau, and fresh lime.
Mixologists across the country continue their love affair with Fernet Barnca, the artichoke based digestif that has found itself right at home in thousands of cocktails, adding a savory, earthiness to otherwise sweet or fruit forward cocktails, rounding out the flavors to create balanced and delicious drinks.  Cynar is another from the Campari family made with an artichoke base then enhanced with 13 different herbs and aromatics. Either of these liqueurs can pair well with rum, bringing together the sweet, spicy and savory. Victor Tango's Barbados Club brings together white rum, Fernet Branca,  freshly squeezed lime juice, pineapple syrup, a dash of Angostura bitters & club  soda for a refreshing cocktail that transports you to the islands.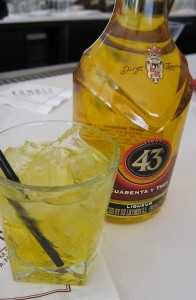 If you like a slightly sweeter liqueur consider Licor 43, a Spanish liqueur infused with 43 different botanicals, citrus fruit and spices.  The most pronounced flavor is vanilla, with sweet vanilla cream notes leaping from the glass, followed by orange blossom and sweet baking spices. Ideal poured into coffee with a touch of Avion Espresso as an after dinner drink, served over ice, or served neat with a touch of cream.
Get the SideDish Newsletter
Dallas' hottest dining news, recipes, and reviews served up fresh to your inbox each week.