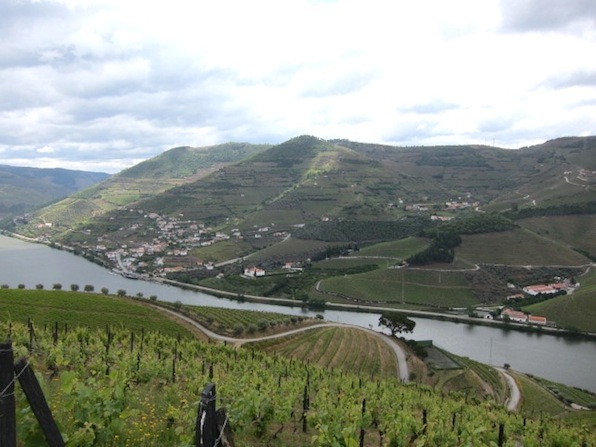 Just an hour and a half away from the city of Porto, Portugal lies the fruitful, charming and inviting region of Douro DOC.  Nestled between steep slopes flows the Douro River, cutting its way through the rocky terrain filled with vineyards growing the Portuguese field blend of red wine grapes for Port lodges that dot the banks of the river, many dating back to the days of Thomas Jefferson and Benjamin Franklin. In 1756 it became the first wine region to be demarcated and regulated by law, and has since grown its reputation internationally for its stellar Port wine production. But more than this traditional fortified wine is made in this region, it is also the home of an emerging group of table wine producers, strengthened in their presence and production since the 1980's when Portugal became a part of the Euro economic system, allowing for international growth in the area.  One such is Quinta dos Murcas. I was able to visit the region recently as a guest of Murcas and its sister winery, Esporao who acquired Murcas in 2008.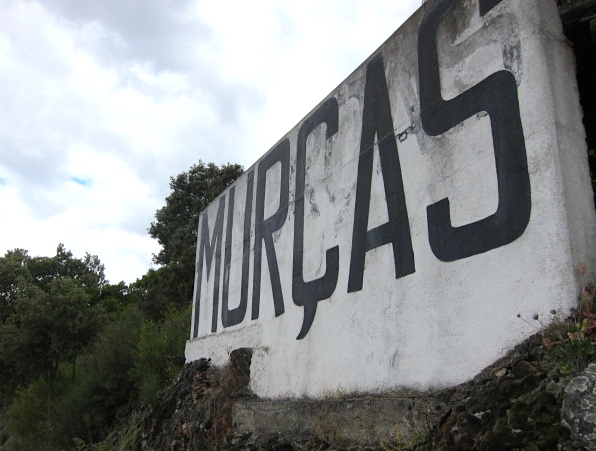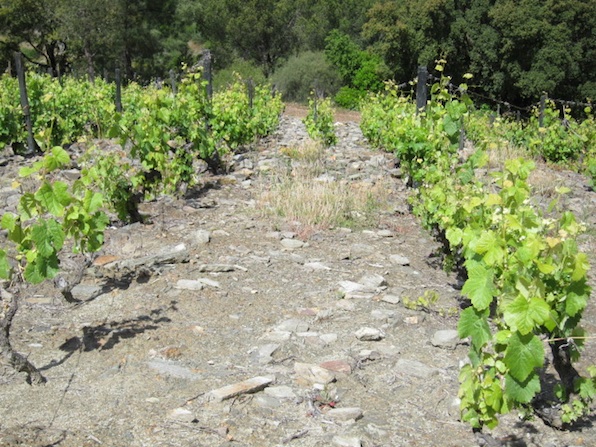 Vineyards lining the Douro River, rising up from rivers edge, prove that terrible terrain is often the best land for growing prized grapes. Vines that struggle create small production, concentrated, mineral rich fruit – and these are vines that struggle.  With each uneasy step on an unseasonably cold, damp day, we constantly had to catch ourselves from falling into uneven vines planted in the stony, schist filled soils, either in vertical terraces supported by ancient stone walls to help battle the steep landscape, or some completely horizontally along the waters edge to ensure maximum exposure to sunlight and rain water. Murcas is located in Cima Corgo, the largest subregion of Duoro known for their cold winters and dry, hot summers, near the charming village of Pinhão home of the Vintage House Hotel….a must stay if visiting the area.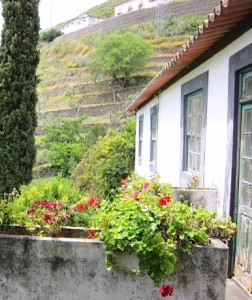 Murcas does make a 10 year Tawny Port wine in their river's edge quinta (winery), but the real focus here is to produce high quality non-fortified, table wine from the Portuguese field blend of grapes like Touriga Nacional, Tinta Roriz and Touriga Franca.
Murcas was originally established in 1714, built over 40 years before the denomination of the Douro was established and has been a long producer of high quality wine, first spoken of for this as far back as the 1770's.
In the 1940's Manuel Pinto de Azevedo took control of the winery and the land and completely transformed it, replanting non-producing vines, renovating the estate and establishing a new quinta for production, still in a very traditional manner.  Esporao acquired the property in 2008 and has maintained many of these traditional production practices.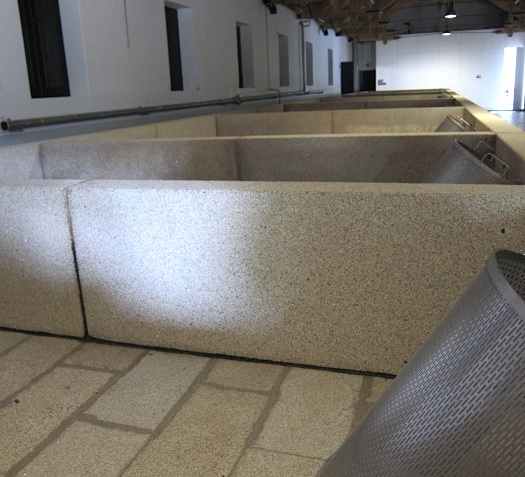 This is most evident today by the continued use the lagare method for fermenting grapes, sending you back to a time before high tech, mechanical gadgets were available to press juice from harvested grapes, using foot treading instead.  In huge, square, granite tanks workers snake back to back, stomping in precision, maintaining a rhythmic motion, pressing juice from grapes, keeping it in contact with the skins to extract color and depth, often for up to 5 hours straight.
Juice remains in the lagare tank and fermentation begins naturally with native yeast strains in the air and on the grapes, turning sugars into alcohol with the skins, seeds and stems pushing their way to the top of the juice forming a cap, which is then manually punched down for further extraction. The work is hard, long and rather unromantic (the humorous vision of Lucy stomping grapes in the classic "I Love Lucy" episode doesn't last long with this exhaustive work) but the tradition is timeless, and the intense, concentrated, luscious result is worth the tedious method used here exclusively for the Esporao Quinta dos Murcas Reserva Red, named one of the top 50 wines from Portugal last year by MS/MW Doug Frost, and their single Port product, a 10 year Tawny.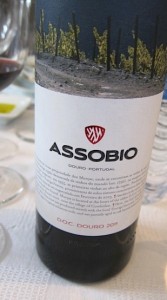 Currently three wines are produced at the quinta, each very different.  Over a dozen different varieties are planted on their almost 400 acre estate, 143 of which are planted to vines, some dating back over 80 years. The majority of their production is used for their Assobio Red, a blend of Touriga Nacional, Tinta Roriz and Touriga Franca from 15 year old vines creating a lush, vibrant, food friendly wine filled with ripe red raspberry, fresh blackberry and dark cherry notes with bright acidity and balance, making an ideal accompaniment to the traditional foods of the area, like hearty Portuguese sausage and bacalhau (salt cod) often cooked in a rich casserole with potatoes, onions and a lot of olive oil, or made into salt cod cakes , or bolinhos de bacalhau, with potatoes, eggs and parsley.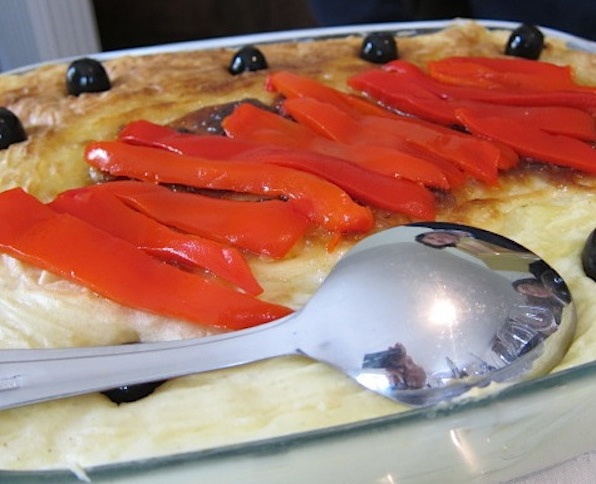 Esporao Quinta dos Murcas Reserva is made from high altitude (some 1200 feet above sea level), sustainably grown, old vine fruit on the estate (average age of the vines for the Reserva is 40.) The blend includes Tinta Roriz, Tinta Amarela, Tinta Barroca, Touriga Nacional, Touriga Francesa and Sousão, hand picked then transferred to the lagares for fermentation.  Once the sugar has been fermented into alcohol the juice flows from the lagare to a traditional basket press, then transferred to French and American oak barrels for 12 months of aging.  French and American oak are both used as American oak often adds creamy, vanilla notes to wine while it is aging and French oak adds silky texture, spice and depth.  After barrel aging the wine is bottled and allowed to rest for another year in the cellar before release, helping settle some of the bold tannins of this robust wine filled with blackberry, black cherry and cassis notes mingled with dark chocolate and spice.
Murcas 10 year Tawny Port was just bottled in November of 2012 from lagare fermented, brandy fortified blend of Tinta Amarela, Tinta Roriz, Tinta Barroca and Tinto Cão from vines averaging 20 years old.  The Port, created by Esporao and Quinta dos Murcas head winemaker David Baverstock with assistant winemaker Luís Patrão, blends various vintages, aged in 700 liter casks an average of 10 years in the naturally cool Murcas cellars, to create a light amber color and the optimal flavor of nutty hazelnut, dried orange and fig, toasted vanilla and spice for their balanced Tawny Port.
Like their sister winery in Alentejo, the winery also produces a Douro Extra Virgin Olive Oil from a mix of Negrinha, Madural, Galega, Verdeal trees growing in 37 acres of olive groves next to an abundant citrus orchard filled with orange, lemon and tangerine trees, creating a green, herbaceous oil layered with peppery spice and a touch of wild flowers and tangerine flavors.
Get the SideDish Newsletter
Dallas' hottest dining news, recipes, and reviews served up fresh to your inbox each week.