As noted earlier this week the Texas Department of  Agriculture GO TEXAN Restaurant Round-Up runs through Sunday with restaurants around town, like Chamberlain's, Pappas Bros. Steakhouse, Battuto and Smoke, featuring special menus filled with local Texas produce and products paired with wines, spirits and beers from around the state.  This morning on D: The Broadcast I notes a few of my favorites, featured here as well.
The Texas wine scene continues to make great strides in their quality and recognition.  With 275 bonded wineries in the state now we rank 5th in the nation for wine production, many of these making award winning, highly acclaimed wine.
McPherson Cellars is one of the most respected wineries in the state.  Doc McPherson, a Texas Tech professor and Bob Reed founded Llano Estacado Winery in Lubbock, one of the first post-Prohibition Texas winery and Doc was the first in the state to plant Sangiovese in the state, a variety that thrives in our temperamental Texas climate. Today, Doc's son, Kim, runs McPherson Cellars in the Texas High Plains. Trained at UC Davis, one of the best enology schools in the country, Kim learned basics of his craft and then came home to practice them.  The wines are vibrant, varietally correct and delicious. McPherson Sangiovese is filled with layers of dark cherry, licorice, rich leather notes and a touch of fresh herbs on the finish. McPherson Reserve Roussanne, and many Rhone varieties like many Italian and Spanish varieties, thrive in Texas terroir, this one filled with bright lemon and lemon curd, fig and a touch of green tea leaves.
Brennan Vineyards is based in Comanche, Texas with grapes from the Texas High Plains and Texas Hill Country, two of the 8 AVAs in the state, and without question, two of the best for both their favorable climates for hearty, warm weather grapes and mineral rich soils.  The Brennan Viognier is a fresh and floral wine is filled with white peaches, apricot, tangerine and lemon. Incredible summer wine to pair with grilled salmon or chicken and creamy, fresh cheese.

Pedernales Cellars is fast becoming a favorite among Texas wine aficionados, especially with their rich and aromatic Viognier, and robust yet refined Tempranillo. The 2011 Reserve Tempranillo, filled with layers of dark chocolate, cherry, blackberry and a touch of minerality helped along by the estate vineyard's sandy soils, won Gold at the San Francisco International Wine Competition.
Another Texas winery I love is Duchman Family Winery and their clean, bright and refreshing Italian variety Vermentino. From grapes grown in the Texas High Plains, the food friendly wine is filled with layers of aromatic wild flowers, lemon and lime zest, white peach and juicy ripe pear. Lively and lovely, a wine that has surprised many people when I have poured it for them, showing how delicious Texas wines can be.

Our own Times Ten Cellars, known for both their Cathedral Mountain wines grown outside of  Alpine, Texas, as well as the juice they bring in from other areas of the country to be made into wine here in Dallas, turns 8 yeas old next Thursday, August 1. They will have take home bottle specials all day that include their Cathedral Mountain Vino de Piedra blend of Mouvedre, Cabernet Franc, Grenache and Syrah for $8 a bottle/take away. Congrats to Kert, Rob and the Times Ten team on eight great years!
Just like the Texas wine development in the state has blossomed, the development of Texas Spirits throughout the state continues to be a booming business.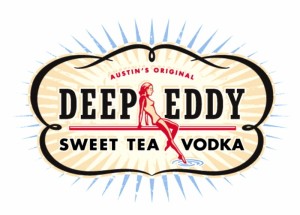 Deep Eddy Sweet Tea Vodka, made in the Austin, was the first flavored vodka made in Texas, an impressive distinction to have. Made from hand-picked black tea leaves, clean Texas spring water, 100% pure cane sugar and a touch of Texas honey by Clayton Christopher (creator of Sweet Leaf Tea Beverages) and Chad Auler (creator of Savvy Vodka) focused on using only local, natural ingredients in their vodka product. Since the launch of their original Sweet Tea Vodka they have come out with a simple, straight Deep Eddy Vodka and a Deep Eddy Ruby Red Grapefruit Vodka, but the original is still my favorite, served as simply as it gets in this Skinny Dip.
Skinny Dip
1 part Deep Eddy Sweet Tea Vodka
1 part club soda
squeeze fresh lemon
spring of fresh mint
JEM Beverage Company Western Son Ruby Red Grapefruit Texas Vodka and Stingray Spiced Rum – started in 2011 by four former beverage entrepreneurs who had a desire to work for themselves and make premium spirits right here outside of Dallas. Made in a column copper still, in very small, hand-produced batches these spirits are special and incredible. The spiced rum is infused with vanilla, cinnamon and almond in a Florida sugarcane molasses base and aged for 3 months in oak barrels before bottling. Their American corn based vodka is gluten free, and distilled 10 times before bottling before adding Texas grapefruit, paying great homage to our state fruit. Both retail for around $15.  The company also has a pure Western Son Texas Vodka and recently introduced their first whiskey product, Red River Texas Bourbon Whiskey made of a blend of American corn, rye and malted barley. Plus, every bottle JEM Beverage sells benefits a different charity they support.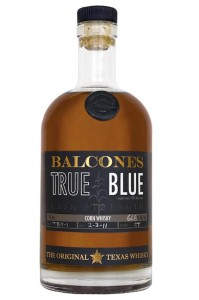 I first tried Balcones Distillery True Blue Corn Whisky a few years ago at a charity event and knew something special had arrived in Texas. The only Blue Corn made whiskey, at the time, made by roasting Atole, a Hopi blue corn meal, creating a nutty, smokey, slightly sweet spirit filled with toffee and sweet baking spice notes wrapped around layers of roasted corn, toasted nuts and cedar notes. Intense, interesting and rather incredible. I have been a fan since.
More and more breweries are popping up around the state and the city, with Deep Ellum Brewery, Lakewood Brewing Company, Peticolas Brewing Company, Four Corners, and many more opening their doors for Saturday afternoon tastings and tours, and stocking bars with their kegs throughout town.  A few bottle options you can easily find at most grocery stores include those of Rarh and Sons in Fort Worth. I like a lighter beer or ale, but they have great IPA and dark beer options as well.  Rarh and Sons Blonde Lager was the first beer produced by the brewery. The pale lager is fresh, slightly bready and tasty with a nice, well rounded palate and a hearty finish.
Real Ale Brewery in Blanco, TX has their Fireman's #4 Blonde Ale filled with light malty notes and a touch of citrus for an easy drinking summer brew.
And, I always love a Shiner, especially their seasonal Shiner Ruby Redbird also plays homage to the state fruit, blending ruby red grapefruit with spicy, fresh ginger for a juicy, citrus and spice filled summer beer.
Also, next Sunday, August 5th Lakewood Brewery will celebrate a year of being in business with a day of festivities at Goodfriend Beer Garden and Burger House. Starting at 1pm they will tap a new beer every hour, on the hour, as well as debut two new beers for the celebration – Lion's Share I: Anniversary Ale and Oak-Aged Double Belgian-Style IPA. Beer will be poured into custom Goodfriend and Lakewood Brewing Company co-branded glasses that guests can take home. Live music will play all day from Mountains Majesty, The Buick 6 and Fish Fry Bingo. There is no additional cost to attend, just the cost of beer/food on site. Goodfriend hosted Lakewood Brewery's launch party last year so hosting a successful 1 year in business is a thrill for Goodfriend owners Matt Tobin and Josh Yingling.
Get the SideDish Newsletter
Dallas' hottest dining news, recipes, and reviews served up fresh to your inbox each week.