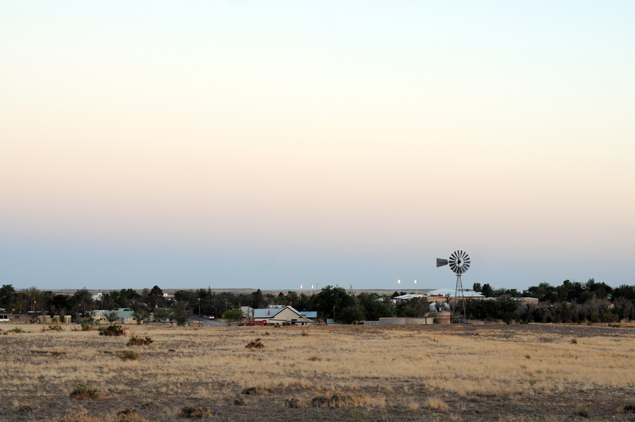 Every visit to Marfa, Texas leaves me astounded by its nature of entrancing virtues. The exquisite inhabitants and outlandish indulgences leave me reeling and feeling refreshed. My being, at its brightest and most fortuitous state, echoes and dips into the milky waves of nourishing splendor whenever I go to this reverent town, tucked amongst the sprawling desert landscape. My faculties, at their apex, grant me solace and fame, though only within my own experience of aesthetic and cathartic revival. In doing so, I see that I am but one minuscule grain of this grand city, and all the brighter for being so. Marfa transcends expectation and leaves all those fortunate enough to spend time within its boundaries with a warmth of soul and a fulfillment of experiential delights like no other place in Texas. So, with what earthly exultation I have left to expound, I share with you the extended culinary endeavors of Marfa that I have been so fortunate to enjoy.
I'll leave the verbose diction behind me now as I relay part 2 of Marfa's food offerings. As you may recall, I visited Marfa back in November and spent a very strenuous two days photographing and eating at every fantastic venue I could fit into my swollen belly. To tell you the truth, it was not difficult and I will not apologize for my indulgence. For this trip we were delighted to find several new food offerings from good ole Marfa, and a list was created that so delighted our proverbial palates we nearly brought the plane down with dizziness.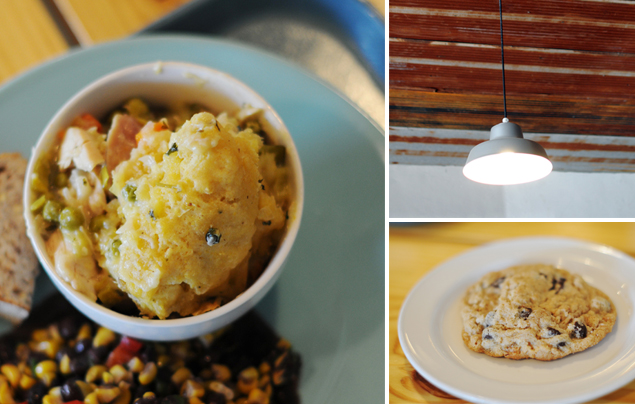 1.    Future Shark
Our first stop was the newest addition to Marfa's restaurant lineup by none other than the prolific Food Shark, owned and operated by the devilishly eccentric and charming Adam Bork. He speaks the language of this town, and it's heard for thousands of miles beyond the city walls. (There aren't actually city walls. I mean, there aren't any heathens looking to loot and pillage or anything.) His new lounge cafeteria is called Future Shark, and like no other place in Marfa, it's open Monday through Friday from 11:30 a.m. to 7 p.m. Dining throughout Marfa is often a crapshoot of openings and closings defined by no strictness of schedule. It's a bit of an adventure at times just to find something open in the afternoon. Future Shark is a sleepy cafeteria (most likely because we arrived to eat lunch at 3:30 p.m. and everyone else was on siesta) with multi-colored trays, wide-open community seating, rusty corrugated ceiling,s and a quiet charm like so much else in this city. Much in keeping with magnificent simplicity and tastes of the Food Shark truck and the late night grilled cheese, Future Shark maintains the family name with its outstanding cuisine. The chicken and dumplings were sumptuous, richly seasoned with moist, juicy bits of chicken, and a dynamic array of crunchy and supple textures that brought about a reluctantly muffled moaning. I also had the spoon bread Panini with rosemary ham, grilled leeks and gruyere. It's home cooking at its most elegant, and there are sides to water the mouth. There's black bean, corn salad, roasted cauliflower, wild rice sweet potato pecan salad, and many more. The menu isn't overcrowded, but each approachable item is arresting in its simplicity. There are also desserts, wine, and beer. Conclusion: I need more stomachs.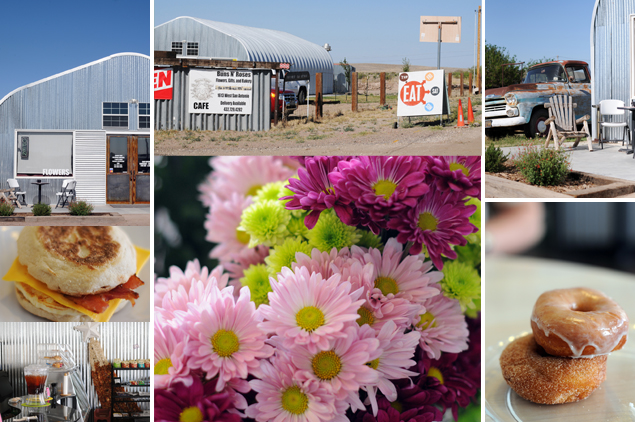 2.    Buns N' Roses
The name alone entertained me for countless minutes, and I knew this place would be cool in a silly sort of ham-fisted, quirky way. It's another large studio, barn space with a twist of modern, chic, and farmhouse style. There is a lot of steel and easiness to the place, as oxymoronic as that may seem. They sell flowers and serve breakfast and brunch. The locals seem to flock here, and while I didn't find myself wowed by the food, it was a casual start for a hot day. The donuts and pastries are where they shine, and they're just scrumptious enough to make you forget you're drinking Folgers coffee and eating an egg muffin sandwich with yellow, American cheese. The simple tastes and convenience food offer something not as quintessentially cuisine-driven as most everything else in Marfa, but it's nice to serve all fashions of taste and preference. The friendliness and cutesy personality are enough to keep this inventive pairing of fresh flowers and food happy and afloat.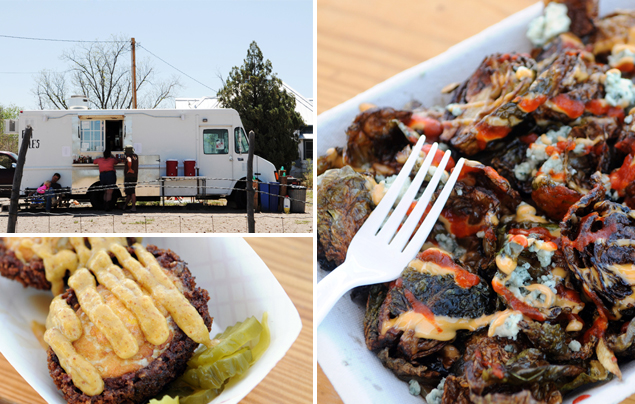 3.    Fat Lyles
Shortly after our departure from Buns N' Roses (sorry, I just had to say it again), we made our way over to the food truck named Fat Lyles. It sits behind an aged cattle ranch fence near the border patrol station and even has a nice covered seating area in its dirt lawn. Surrounding it is an eclectic population of wooden chairs, benches and old schoolhouse desk chairs. It's a pleasant backyard food station that's got attitude to spare. We'd read about their most famous dish, the Crispy Fried Brussel Sprout Haystack, and decided to give it a bite. It was gooey, rich, balanced, and impossible not to finish. The beautiful mess of grilled sprouts sit atop caramelized onions and a bed of hand cut fries. The blue cheese and spicy aioli beckon a sense of gourmet Mexican inspired flavors, and it is not to be missed. We also tried their scotch eggs and homemade snickers bar. The eggs were crunchy and superb. After we finished with the perfectly chilled homemade snickers bar, my belly was again triumphant and sprawled across a Zen-filled blanket of cashmere angel's fur.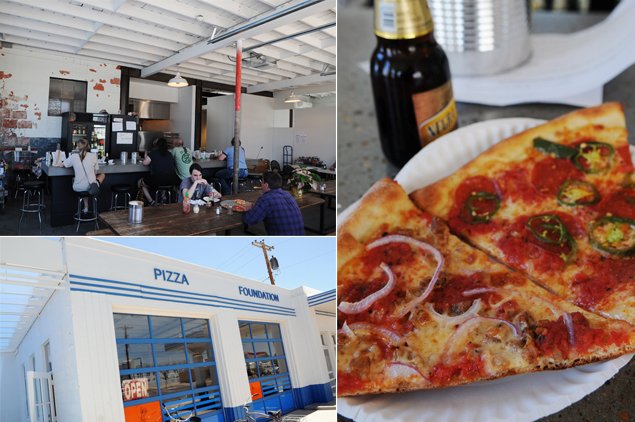 4.    Pizza Foundation
They remodeled the interior into a hip, garage band den of laid back brick and mortar, and fortunately nothing was lost in the pizza. The ovens are still firing on all cylinders, churning out amazing slices of classic pizza with a perfectly crunchy crust and a sophisticated execution beyond my understanding. When happiness is in question, pizza is the answer.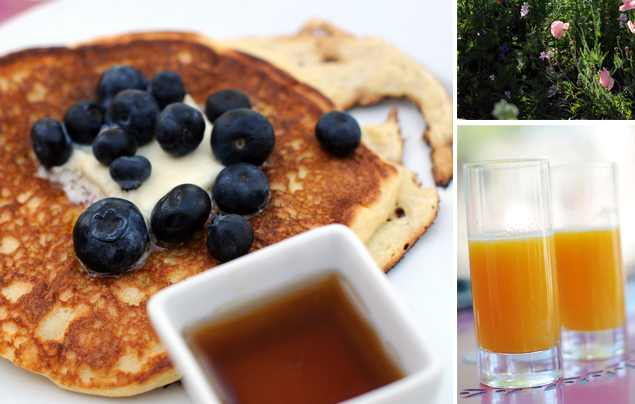 5.    Cochineal
In part one, we wrote about Cochineal for dinner. I was set ablaze to realize that on this visit, they would also be open for breakfast, which has been a regular on-off situation for the somewhat fickle restaurant. It's not that they have a bad attitude or anything, it's just that sometimes they decide not to open due to short staff or whatever moody inadequacies they determine are sufficient for them to close. Like I've said before, Marfa works on its own schedule, and the people are happy to oblige. Today, however, breakfast was served. As they have on every occasion, Cochineal serves food with a freshness and intricacy like nowhere else. Their patio is covered by morning shade, and with a tall glass of just-squeezed orange juice, this breakfast will set your heart awhirl into a transcendent conflagration of purity and blessed union of soul food essence.
6.    Big Bend Brewing Company 
I wasn't planning on this, but I noticed around town that there was a new beer on tap. Just 'round the tumbleweed pass and through the hot breasted landscape to the east lies Alpine, Texas. Since our last visit, a new brewery was borne out of the barren cattle lands and rain-starved fields that has given this region another ring on it's already well-jeweled hand of food accomplishment. At Hotel Paisano, I decided to have a glass of their No 22 Porter. It's a light lipped, heavily scented porter with tremendous drinkability and a sweetness of malts that balances the warm summer evening with mirth and honor. I longed for a fountain of this porter to spill onto the pavement so that I might dip my body beneath its frothy weight and find the answers to all that ridicules my soul. Alas, I was left to drink it, and drink it did. This brewery will find itself being a major contributor to the already robust market of truly excellent craft beer, and I hope to be there for their rise.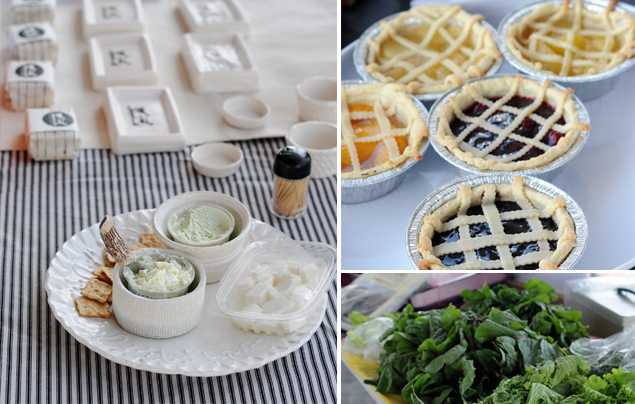 7.   Marfa Market
Every Saturday morning in the town square pavilion, local merchants set up booths to sell their hand-crafted goods to all within sight. Fresh produce, granolas, breads, breakfast tacos, salsas, and goat milk cheese all festooned about the humble tables are carried beyond the hands of their solicitors at suitable prices. If I lived here, I might suffice simply on eggs, produce, and granola from this market alone. It's a great way to get close to the local farmers and craftsmen that give so much life to this city.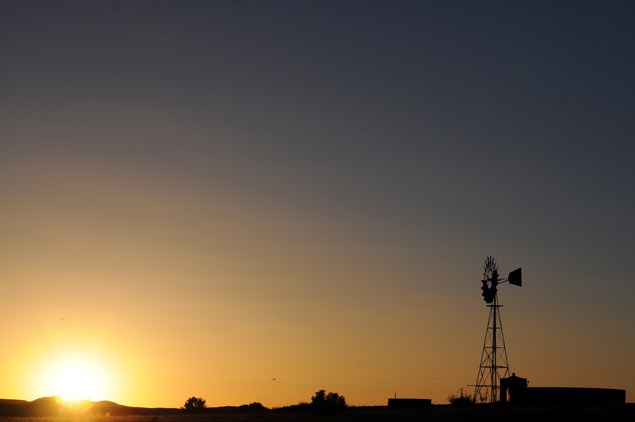 And so it is now that I depart from this glorious place and what I am comfortable sharing with you. There were moments of realization and fear; searching and enlightenment; and most of all, acceptance. Marfa possesses something that belies conformity, and is accessible and intuitive in its place with everything it offers. It's a short and budget-friendly excursion from Dallas, or Houston, or Austin, or anywhere in Texas that flies to Midland. If ever you find yourself without a thought to lean on, prepare a weekend escape to Marfa to fill in all those dark and muddled spaces between your ears. It will hold you and love you, and who doesn't need a little bit of that?