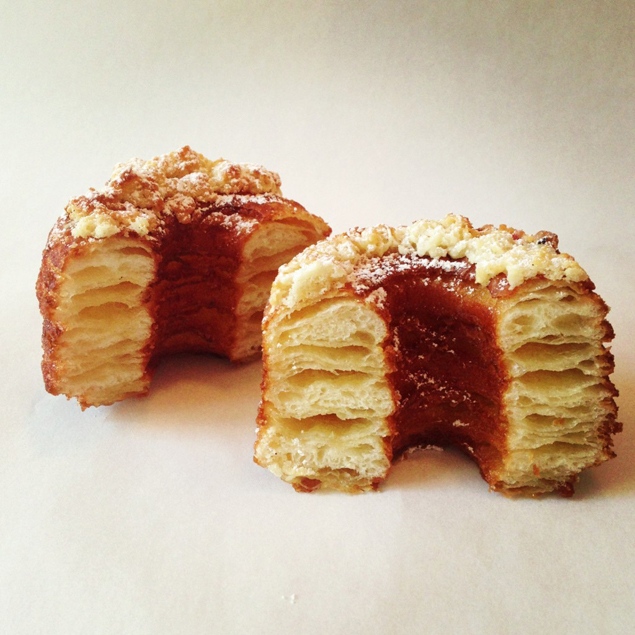 I hate to admit it, but I really want a Cronut – this half-croissant, half donut pastry that's taken away the sanity of New York City (and the rest of the country, thanks to Twitter.) For the last few weeks, people have been lining up outside Dominique Ansel Bakery at 6 a.m. when the store doesn't open until 8. Even Hugh Jackman, a guy who can slash anything with his Wolverine claws, waited patiently in line for this treat. I guess he decided not to break out those nippers. And for those who really, really want this pastry without physically exhausting themselves, there's now a Cronut black market. You can buy one for $40. ONE.
Rest of the world, you have complete permission to laugh at North Americans.
Since we can't get our hands on a Cronut here at D Magazine headquarters, Nancy and I have twiddled our thumbs and dreamed up a list of the next best hybrid foods. Allow us to present to you Cronut-waiters our list of foods-that-should-be-made-together-but-aren't.
Jump if you dare.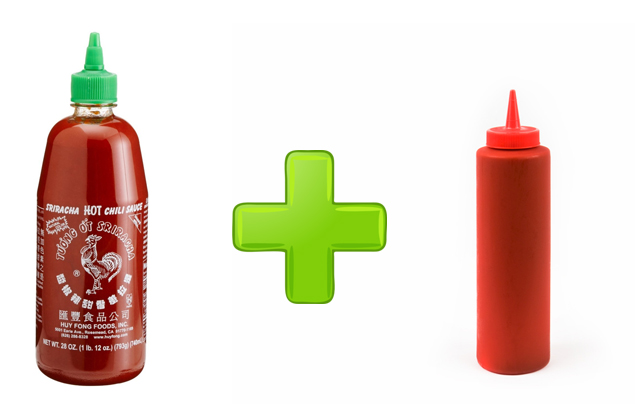 1. Ketcharacha (= ketchup + Sriracha)
Alright, alright. People have been mixing ketchup and Sriracha for ages. It's nothing new, but no one's ever given this saucemenon a catchy name. That's why I'm calling it Ketcharacha. I'm trademarking this one. Don't you dare try to steal it from me. Just replace the word "cucaracha" in the cockroach song with "ketcharacha," and you have yourself a merry little commercial jingle.
It's ketchy, isn't it?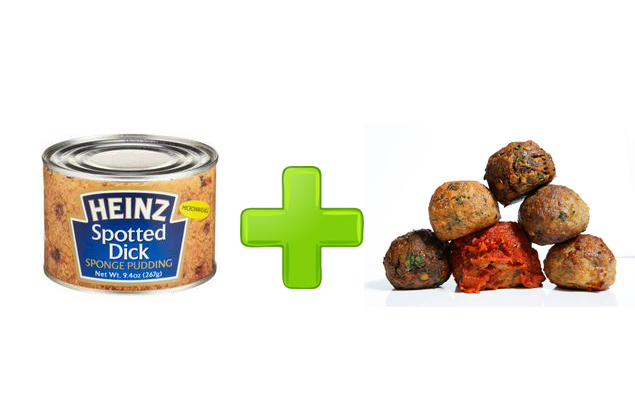 2. ________ (= spotted dick + meatball)
Teeeeechnically, I'm not at liberty to write the name of this hybrid invention (created by the one and only Nancy Nichols), so… I'm just going to let you use your own imagination. Don't you guys think some spotted dick (a British sponge pudding made from mutton fat) would make a deliciously textured, gag-worthy meatball? Mmmm. I can see it on all the Italian menus in Dallas.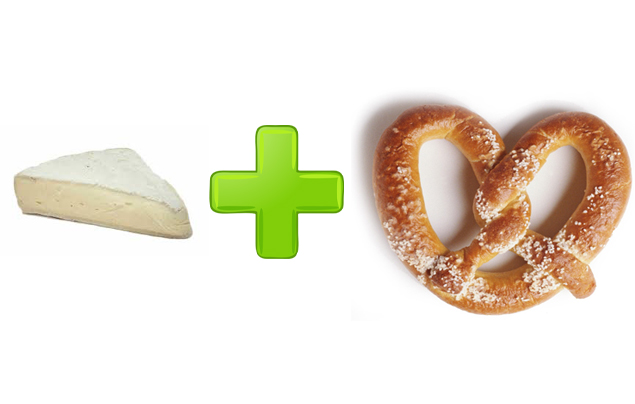 3. Brietzel (= brie + pretzel)
Okay, so our administrative assistant came up with this one, and I think it's totally legit. Someone, somewhere out there has probably already invented a warm pretzel stuffed with ooey gooey brie inside, but who knows. Maybe it hasn't happened. And certainly no one has called it a "brietzel" yet, amirite?!
C'mon, Costco. I know you want to add this to your food court menu and sell it for $1.50. You'd make everyone really happy if you did…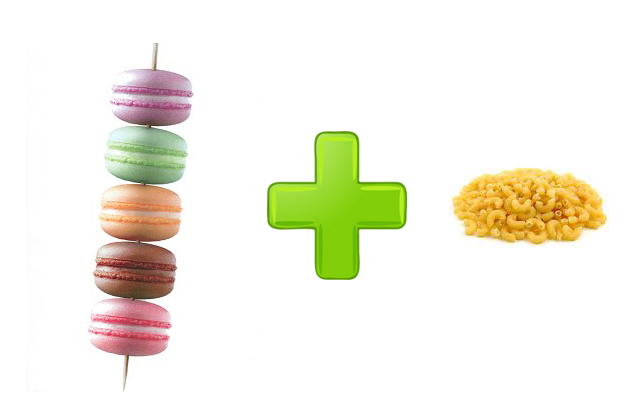 4. Macaron² (= macaron + macaroni)
Macaroni-flavored macaron wouldn't taste too great, I'll admit, but the name is too good to be true. I can see a bakery opening up in NYC called Macaron². People camp outside of its Brooklyn storefront for days just to get a taste of this macaroni macaron. They erupt into pillow fights for cutting each other in line. Cotton flies everywhere. People start stuffing themselves with cotton. It's a mess. It's war. Nobody who waits in line is the same ever again.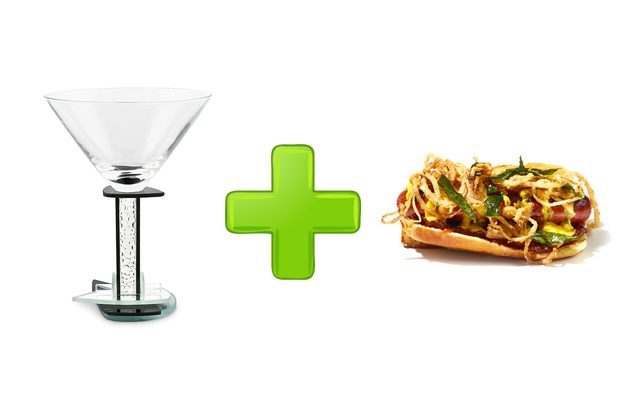 5. Tini Weenie (= martini + hot dog)
Think about it: If every martini you ever ordered came with a mini hot dog on top, wouldn't you be ecstatic? It's like a whole meal, minus the veggies. Try saying "tini weenie" without giggling. It's really hard. I'm having trouble enough just typing it!
Get the SideDish Newsletter
Dallas' hottest dining news, recipes, and reviews served up fresh to your inbox each week.