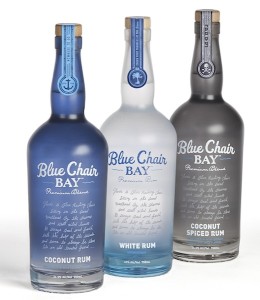 This weekend was ideal for country music and spirits lovers as the Kenny Chesney 2013 No Shoes Nation concert Saturday night also featured the launch of his new rum inspired by sitting in the sunshine in the Caribbean islands sipping rum without anywhere to go or anything to do.  After much thought and research he finally settled on creating his Blue Chair Bay Rum at a small distillery in Barbados just a few feet away from the beach, partnering with Savvy Drinks to create his lifestyle of the islands in a bottle.
Having spent a little time in the Caribbean, I can easily understand how the lifestyle of living on a white sandy beach, listening to music, sipping clean island rum and doing nothing is infectious, if you can bottle that I am immediately there!  And he did.  The White Rum, Coconut Rum and Coconut Spiced Rum are all true to their island inspired name, filled with sweet vanilla, tropical fruit and spice.  I was unable to attend the launch but had a chance to try a sample of all three and a few cocktails, given to me by the producers, before the event. I particularly liked the coconut spiced rum filled with a luscious combination of toasted coconut, warm baking spices like cinnamon and cloves and sweet vanilla. Delicate and smooth, ideal for sipping on their own or mixing into your favorite cocktail. I liked it just mixed with club soda and a sprig of fresh mint.
The product is just now launching and will be available throughout Dallas shortly, each retailing for less than $20 a bottle.  Follow the jump for recipes.
The brand partnered with well known mixologist Jonathan Pogash to create a few fun cocktails for their launch party; I highly recommend the Scallywag…both because it is delicious and your inner pirate can come out in ordering your Scallywag.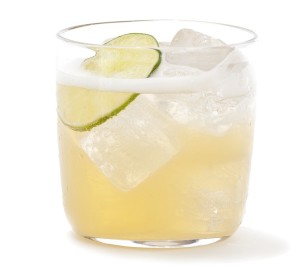 Scallywag
1 1/2 ounce BCB White Rum
3/4 ounce St. Germain Elderflower liqueur
3/4 ounce Fresh lime juice
Splash freshly made simple syrup (2 parts sugar poured into one part water, heated and dissolved together)
2 ounces Club soda
1 dash Angostura bitters
Directions: Add all ingredients to a tall ice filled glass and stir. Garnish with a lime.
Island Girl
1 1/2 ounce BCB Coconut Rum
1 ounce Orange juice
1 ounce Pineapple juice
2 ounces Lemon-Lime soda
Directions: Add ingredients to a tall ice filled glass and stir.  Garnish with an orange wheel.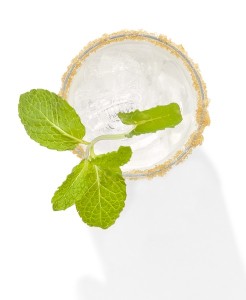 Cinnamon Sun
1 1/2 ounce BCB Coconut Spiced Rum
1 1/2 ounce coconut water
Directions: Add ingredients to an ice filled highball glass rimmed with cinnamon sugar and stir.  Garnish with a sprig of mint.
10 with a 2
2 ounces. Blue Chair Bay Coconut Rum
1 1/2 ounces. Pineapple juice
10 mint leaves
Juice of 1 lime wedge
Splash of simple syrup
1 ounces Light lager beer or Club Soda
Directions: Shake all ingredients with ice (except for the beer/soda, dude) in a cocktail shaker. Strain over ice into a rocks glass. Top with beer/soda and a nice mint sprig.