An aperitif is the perfect way to start any evening….reason enough to toast the beginning of a night of delicious wine, tasty food and conversation. Whether yours is in the form of a martini, refreshing cocktail or glass of bubbly, the options for starting an evening center around one basic theme, sip something that will awaken the palate and prepare you for an enjoyable evening of food and wine.  I often start with a bubbly, my sweetie enjoys a martini, and we both universally agree on the beauty of a Lillet, though he likes his with a twist of orange and I enjoy grapefruit. Here are a few tasty ideas to consider when starting your next evening out.  A few selections were sent for editorial consideration.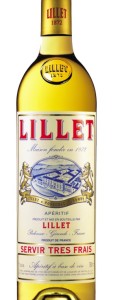 Lillet Blanc – The floral and fragrant fortified wine from the Bordeaux region of France created in 1872 by blending Sauvignon Blanc, Semillon and Muscadelle with macerated orange liqueur made mainly from the orange peels then aging for a year in oak to create a citrus fruit, vanilla, honey and spice filled aperitif with light notes of white flowers and a slight hint of bitterness from the peel, helping really wake up the palate.  Delicious served well chilled, on its own, on the rocks with a twist, or in a Champagne cocktail with 1 ounce of Lillet to 4 or 5 ounces of your favorite sparkler. Lillet Rouge goes through a similar process with a base of Cabernet Sauvignon and Merlot creating
Aperol and Campari – The Italians won't be outdone in the aperitif department, as they are as up for a pre-dinner celebration as the French are, creating their own orange filled liqueurs. The juicy strawberry colored Aperol was created in 1919 by the Barbieri brothers in Padua, Italy created with a blend of bitter orange, rhubarb and herbs the alcohol level is considerably less than its sister company, the more robust, deep red raspberry colored Campari.
Aperol Spritz
1 part Aperol
2 parts Procecco
1/2 part club soda
I like to garnish with a bit of fresh mint

Campari is made using a similar blend of herbs and citrus, but delivers a much higher alcohol content than Aperol (Aperol has 11%, Campari has around 22%).  Created in 1860 in Navara, Italy Campari is the key ingredient in a Negroni, but it is also delicious served simply over ice with soda.
Negroni
1 part Bombay Sapphire® Gin
1 part MARTINI® Rosso
1 part Campari
Slice of orange
Pour ingredients into an Old-Fashioned glass, mix well with ice and garnish with an orange slice. To lighten it up a touch, swap out the gin with a dry sparkling wine like MARTINI® Prosecco and call it a Negroni Sbagliato.
Prosecco can either be fruity or dry on the palate and it can often be tough to know which one is which.  Adami leans more towards the dry side, which I love and think is the way to go when enjoying bubbly as an aperitif.  Made in what they call "Metodo Italiano" style where 2nd fermentation takes place in stainless steel tanks.  Their Garbèl Brut Prosecco Treviso, which in the ancient dialect of the region means dry, crisp and tart is filled with layers of lemon and lime citrus with bright yet balanced acidity and a crispness that runs throughout the wine from start to finish.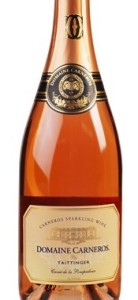 Domaine Carneros Brut Rose Cuvee de la Pompadour blends 58% Carneros AVA Pinot Noir with 42% Chardonnay for a fresh and very fruit forward sparkler from the Sonoma side of the AVA in California.  Though it is very dry, flavors of juicy cherry, strawberry and spice leap from the glass, highlighting richness of the Pinot Noir in the bubbly.  A perfect start to a romantic summertime evening, as the wine was named after Madame del al Pompadour, a member of Louis XV's court who said "Champagne is the only wine a woman can drink and remain beautiful."
I love a Amontillado Sherry, very, very dry, first aged under flor yeast like a Fino but then exposed to oxygen, producing a sherry that is richer and darker than a Fino but lighter than an Oloroso.  Aged in American oak filled only 3/4 or so to help with the oxidation, creating nutty, caramel notes, but still with no sweetness, with luscious balance. Valdespino Amontillado makes a good one from one of the oldest family owned Sherry houses in Spain with roots tracing back to the 1200's.  Very rich, with layers of dried fruit, caramel and toasted brioche notes.