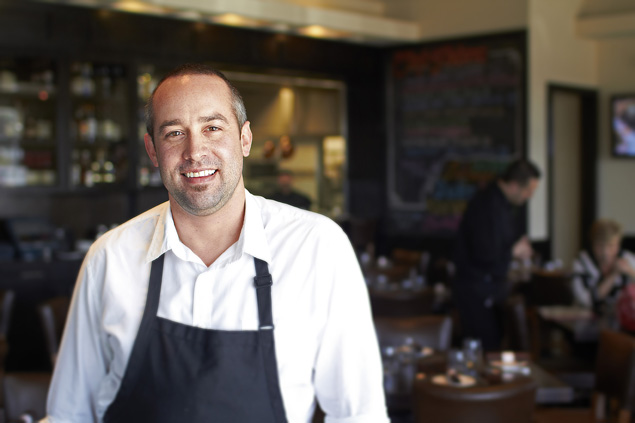 Nosh Euro Bisto's executive chef Jon Stevens' last day at the popular Park Cities and Plano restaurant is Saturday, April 27. He's leaving Avner Samuel's kitchen with Samuel's blessing. Stevens was hired by Samuel in September, 2010 and together they created two locations of Nosh. "We are parting as friends," Stevens says. Avner and his wife,Celeste, are on "a San Francisco eating trip." Celeste confimed Steven's departure via email.
Stevens plans to open his own restaurant, Stock and Barrel, in the fall. Stock and Barrel will feature Americana food. "It's a work in progress," says Stevens.
Stevens will fill some of his time by helping his friend, Mico Rodriguez, open his new spot Mesero Miguel. Stevens was working in San Francisco in 2001 when Mico recruited him to work at The Mercury alongside chef Chris Ward.
Mico has taken over the space formerly known as Cuba Libre/Lemon Bar on Henderson and plans to open an "American grill with a Mexican menu." Huh? "We are cleaning this place up and changing the interior. I'm really inspired by '60s Palm Springs," Mico says. "I'm going to use organic ingredients and serve steak two ways. You can have it American-style or Mexican-style."
Rodriguez plans to incorporate "a little Mia's" into the menu. "We will have pork belly tacos and duck tacos," he says. "But we will also have brisket tacos."
The 5,000-square foot, two-story restaurant will seat 120 downstairs in the restaurant and the 2,500 square feet upstairs will be a bar with last call at midnight. "My other restaurant (Mr. Mesero) is only five minutes away," Mico says. "I turn away so many people that this restaurant makes sense for my business."
The prices at Mesero Miguel will range from $8 to $35. Opening date is July 11.