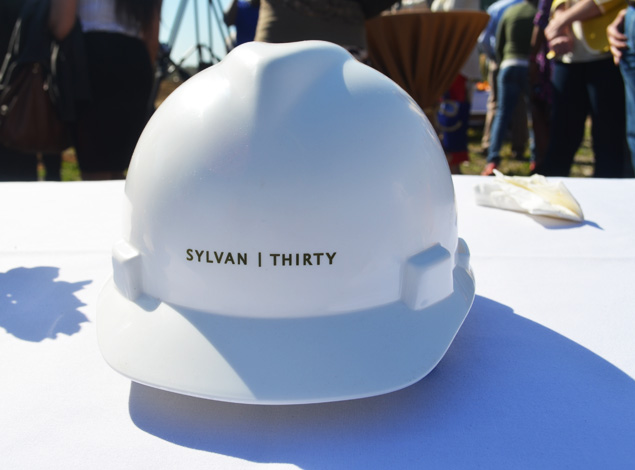 Yesterday morming, Mayor Mike Rawlings, developer Brent Jackson, and a bunch of other local leaders gathered at 1818 Sylvan Avenue for a small groundbreaking ceremony for Sylvan | Thirty, the mixed use development going into West Dallas. After months of postponement, it finally happened: Sylvan | Thirty is now under construction.
"This is such a pivotal place… and this took a lot of work… but this is a day to celebrate, because this is the start of something fabulous in Southern Dallas for many years to come," said Rawlings.
Southern Dallas, eh? Let's not even go there. Instead, enjoy the photographic evidence of Sylvan | Thirty's big day after the jump.