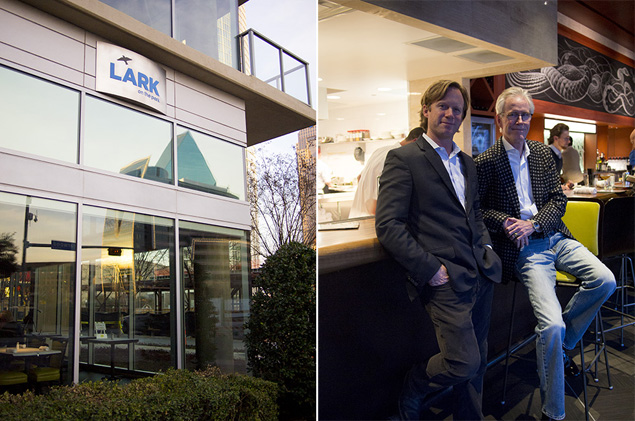 I've been waiting four months to reference Ralph Vaughan Williams' orchestral work, The Lark Ascending, and now the occasion has arrived with the opening of Klyde Warren Park's first full-service restaurant. Hurray! You don't have to eat from food trucks anymore! The Lark on the Park offers a beautiful, sit-down environment where you can eat equally beautiful food, sip on a cocktail, and watch all the suckers outside get attacked by summer heat as you peer through wall-length windows. That's what I call a good life.
Shannon Wynne's newest restaurant opens today for dinner service (reservations only, no walk-ins), and lunch service will be added soon.
Jump for a first glimpse.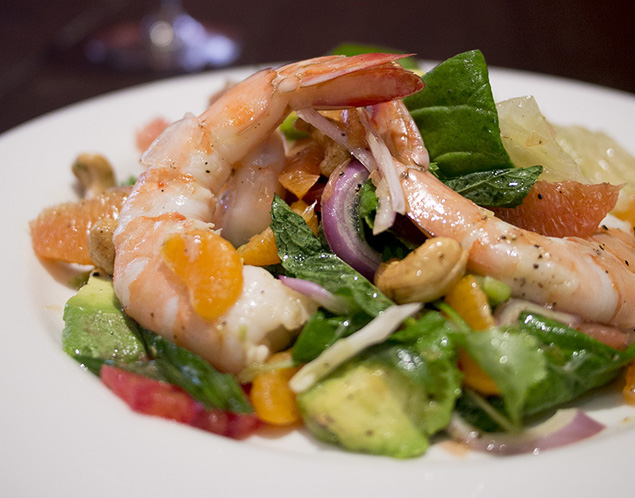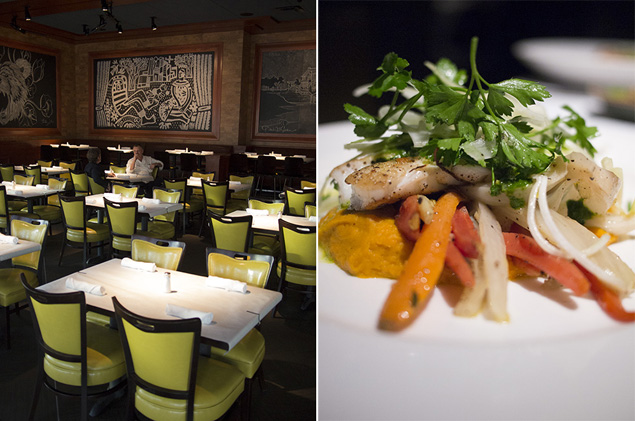 Wynne and his longtime partners Keith Schlabs and Larry Richardson have created an interior that functions as a giant work of art. The left walls are adorned with hand-drawn illustrations on blackboard canvasses. Every three months, these ephemeral pieces of art will be wiped off, and an artist will draw something completely new.
The bar, which serves mostly cocktails and wine, is made from this never-ending piece of cypress wood that is, approximately, 200 years old. From Caddo Lake. And, yes, it's sexy.
As for the menu, Wynne refuses to put any cute stuff on there. He hired executive chefs Melody Bishop and Dennis Kelley (the cutest couple I've ever had the pleasure of interviewing) from L.A.'s Tavern to design a lunch and dinner program that's seriously substantial. The press release states that "the lunch menu will offer sandwich items, such as house-smoked turkey, rare roast beef and hot pastrami; salads, including slow-smoked salmon, wheat berry with arugula pesto and shrimp glass noodle; and entrée selections, including beef and lamb burgers, market fish and steak frites. Desserts on the lunch menu consist of pecan praline ice cream coupe and buttermilk pie, among other delicious options. The dinner menu offers a selection of share plates for two, four or six, including seafood stew, grilled chicken skewers and beef carpaccio. The evening entrées include selections such as seared scallops with risotto, house-smoked duck breast, braised lamb shank and haddock with sautéed vegetables. Dessert options on the dinner menu include sticky toffee pudding, vanilla bean sundae with caramel whisky sauce and spiced apple cinnamon coupe with pear sorbet and cheddar."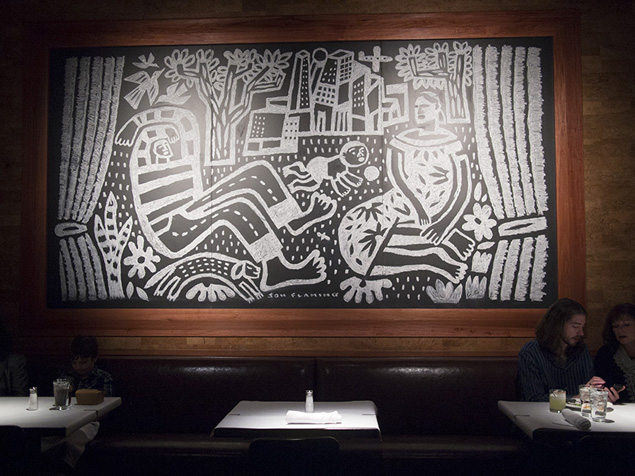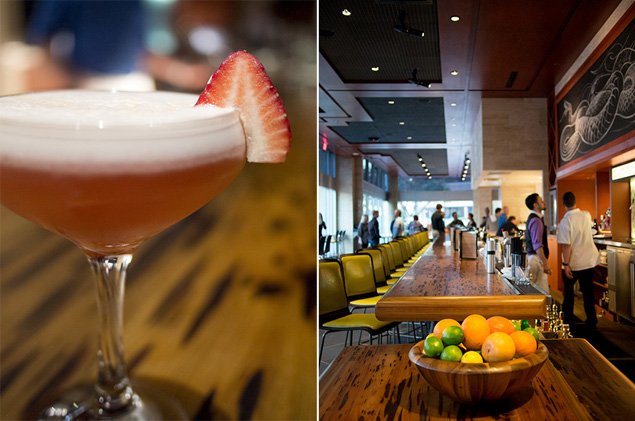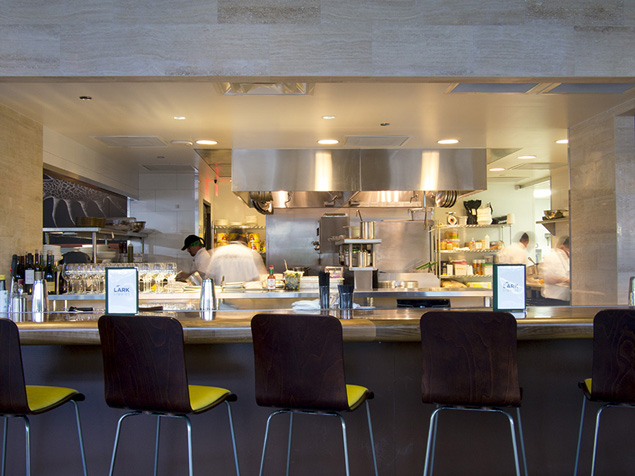 All I can see are the plus signs. There's parking at Lark on the Park, you can drink and watch Melody and Dennis work inside the open kitchen (or drink and spy on people at KWP), the food is light and hearty, and the atmosphere is on point. It's the perfect place to slip in for an escape from hectic office life. Lark on the Park is already making its mark.
Get the SideDish Newsletter
Dallas' hottest dining news, recipes, and reviews served up fresh to your inbox each week.