Every day should be the day to consider opening that "good bottle," as life is short and meant to be celebrated. Here are a few suggestions that will please any palate that has a chance to sip them. A few suggestions were sent for editorial consideration.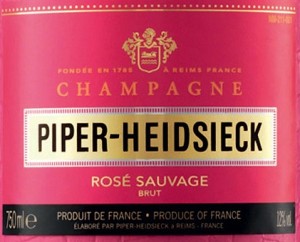 A good bubbly is hard to beat.  I just received a sample of Piper-Heidsieck Rose Sauvage which confirms this point.  Juicy and fresh with expressive fresh pomegranate and berry flavors with a touch of ruby red grapefruit, fresh anise and spice.  Though this is one of the oldest Champagne houses in France, their Rose Sauvage is anything but traditional, and pairs beautifully with sweet berry or chocolate desserts as it will with roasted duck or raw Ahi tuna. $55; available throughout Dallas wine and spirits stores including Sigel's, Pogo's and Spec's.
If your taste leans more towards a traditional bubbly, Moet & Chandon Brut Imperial is hard to beat.  Very crisp and dry melding both citrus and floral notes with toasted brioche and a touch of creaminess. Lovely, lively and always consistently delicious. $45; available throughout Dallas wine and spirits stores including Pogo's and Sigel's.
We drink a lot of Rhone wines and Rhone style wines in our house. Though I have written about it before, Duchmann Cellars GSM, $16, is a great wine to surprise guests on how good Texas wine really is, as does their Vermentino, $12: both available at Total Wine and More.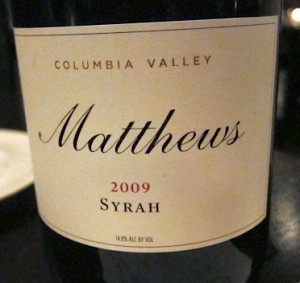 I was in the Seattle area a few weeks ago and had a chance to try several Rhone blends, as Washington seems to be suited for growing Syrah beautifully. Matthews Cellars is one of the largest wineries in Woodinville, producing quality wines from grapes sourced throughout the state from fresh Yakima Valley Chardonnay to intense Columbia Valley Cabernet and spicy Syrah. Pairing with a tomato infused Northwest shellfish bowl, their Syrah, filled with cherry, plum and leather brought out the saffron, pepper spice and fresh herbal flavors of the broth. $35: available via their website.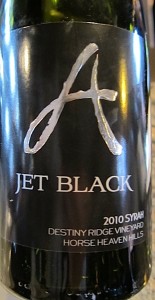 Alexandria Nicole is another small producer creating estate wines from their Eastern Washington vineyards in the Horse Heaven Hills AVA. Their Jet Black Syrah topped our tasting in their cozy Woodinville tasting room, filled with warmth from the fireplace on a foggy Washington day. Marrying balanced layers of fruit forward strawberry, ripe blackberry and cherry with baking spice and leather notes. Fresh and fleshy, showing the incredibly approachable side of Syrah. $25 (a complete steal!); available via their website.
Betz Family Winery is one of the highest rated producers in the area, creating everything from stunning Rhone blends to 95+ point award winning Cabernet. Their Clos de Betz lusciously blends predominantly classic Washington Merlot with Petit Verdot and Cabernet Sauvignon.  Merlot excels in Washington, the terroir is ideally suited for the variety, as are the palates, and this Bordeaux-style blend shows just how special of a grape Merlot can be, especially when blended with other Bordeaux varieties.  Here, the blend adds floral and licorice notes to the plum and berry characteristics of Merlot. $45; visit their website to sign up for future offerings.
Dusted Valley, small production winery based in Walla Walla, with their stained tooth wine club, was started by former technology guys that married sisters and decided to get out of the corporate world to make wine. Their BFM "Blow Your …. Mind" wine, blending predominately Merlot with Cabernet, Cab Franc, Petit Verdot, Carmenere and Malbec started with great aroma that was equally as impressive on the palate. Ripe plum, cherry jam and balanced leather, cedar and a touch of vanilla made this the wine I had to revisit twice during the tasting. $53; available via their website.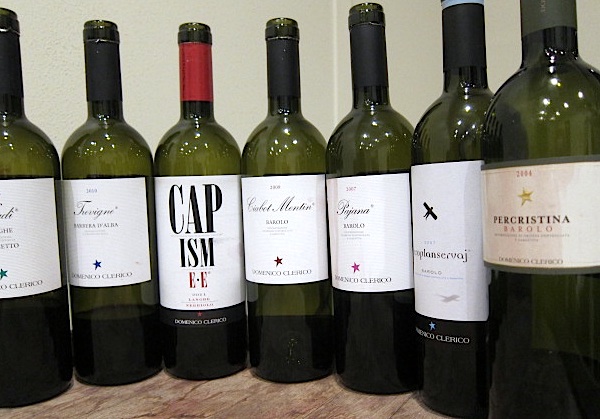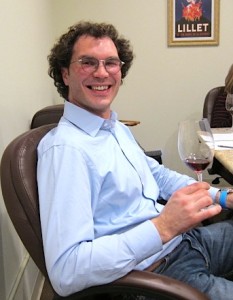 I had a chance to attend a special tasting the other evening at Domaine Wine Company for the Piedmonte wines of Domenico Clerico with Luciano Clerico. Big hearty reds of Northern Italy, designed to pair with the robust flavors of the region, like lamb, pork, beef and rabbit, as well as the gorgeous white winter truffles from Alba, delicious hazelnuts and, as Luciano noted for this past year especially, beautiful porchini mushrooms. In the mid-1970's Domenico Clerico transformed itself from simply growers, selling their production to other winemakers, to its own winery today producing just over 9000 cases per year. Stand outs from the tasting included their 2011 Langhe Nebbiolo 'Capisme-E' and 2007 Barolo 'Aeroplanservaj' and a very special 2004 Barolo 'Percristina'. I have been a lover of Barolo and the Nebbiolo grape since I began really loving wine, and the Langhe 'Capisme-E' gave the great flavors of the grape and of Italy, without coming directly from prestigious Barolo. Though other areas in the world are growing Nebbiolo now, there is something distinct about those from Italy balancing earth with fruit, strength with elegance. This one was surprisingly light, aged just 10 months in stainless steel, creating an every day style wine with dried cherry and plum flavors. The 'Aeroplanservaj' opened with intensity matched with approachability, with lush, layered fresh cherry, fresh flowers and dried herbs, vanilla and spice. The 'Percristina' showed more dried fruit, and forest floor flavors with bold richness begging to be enjoyed with anything from cured meats to hearty beef dishes. Wines in the portfolio range from $35-$190 a bottle; available at Domaine Wine Company and Sigel's.
A stunning Napa Valley Cabernet is hard to beat any day, and Beaulieu Vineyard has been making it since the 1900's. Their Georges de Latour Private Reserve highlights the "Rutherford dust" that former BV winemaker, Napa Valley icon Andre Tchelistcheff supposedly coined when describing wines of the region filled with firm tannins, lovely texture and mouthfeel, and balance from the first taste to the finish. Today winemaker Jeffrey Stambor maintains this vision of creating the highest quality product highlighting the special terroir these wines come from. The 2009 is filled with ripe cherry, dried berry and dried herbs match leather, spice and cedar notes with the distinct earthiness that makes this area so special. Delicious now, but the wine will continue to soften with a bit more age on it. BV Tapestry presents many of the same characteristics in a more affordable bottle that is designed to be enjoyed without as much age on it. $125 and $85; available throughout Dallas as wine and spirits stores including Sigel's and Goody-Goody or via their website.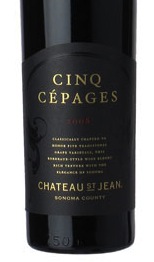 Though Napa is thought to be the king of California Cabernet, many wineries in Sonoma also excel with this beloved grape. In 2009 Chateau St. Jean marks the 20th anniversary for their expressive Bordeaux-style blend, Cinq Cepages (five varieties.) Made up of 77% Cabernet Sauvignon, 12% Merlot, 8% Cabernet Franc, 2% Malbec and 1% Petit Verdot, this wine perfectly melds the best features of each varietal to create a wine to be celebrated. Dark cherry and plum marry with sweet spice, dried flowers, dark chocolate and roasted coffee notes creating a plush, firm and complex wine. $45; available via their website or at wine stores throughout Dallas including Goody-Goody.
Also from Sonoma, Amapola Creek from winemaker Richard Arrowood impresses with both their Cabernet and Zinfandel. Known as being good stewards of the land, this winery, a part of the California Certified Organic Farmers organization, understand that healthy land creates delicious wines. Their Cab balances juicy black cherry with mocha, licorice and leather with a long, lingering and always lovely finish. $85; available via their website.
Lasseter Family Winery, owned by Pixar founder John Lasseter and his wife Nancy who traveled throughout the French countryside via train and falling in love with the country, the food, the wine and the lifestyle coming back to California to create their Sonoma Valley winery, just released their 2009 Paysage, their flagship blend of Merlot with Cabernet Sauvignon, Malbec and Cab Franc. Earthy, dusty and balanced with gorgeous notes of dried fruit, toasted cedar, chocolate and a touch of spice. Approachable, always consistent and delicious. $40; available via their website.
Get the SideDish Newsletter
Dallas' hottest dining news, recipes, and reviews served up fresh to your inbox each week.