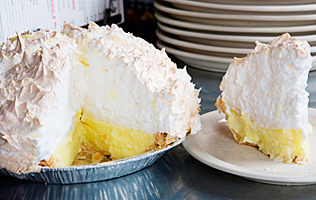 Rick Lopez over on on Oak Cliff People is the bearer of bad news:
Friends and family have confirmed today that restaurateur Norma Manis died Saturday afternoon.

A memorial service is still in the works for the pie-making darling who opened Norma's Cafe with her daughters — including the Davis Street location that celebrated its 55th anniversary two years ago.

In an interview with Oak Cliff People two years ago, Manis told reporter Georgia Fisher that she wanted to be remembered for her last venture, Mama's Daughter's Diner, which she opened after selling Norma's Cafe in 1986. "Norma quit her job," she said. "I'm not Norma anymore. I'm Mama. I sold my name when I sold that business."

Acquaintances say Manis, who is survived by three daughters, had been in a coma after suffering a stroke recently.
I can't find a photo of Norma anywhere on Google. If somebody has one and would like to share, feel free to email it to me. For now, though, I'm going to use this pretty picture of mile-high lemon meringue pie to represent the wonderful woman who brought these to Dallas. Teresa Gubbins once called Norma Cafe's lemon meringue "a towering construction with a tall, firm hood of meringue and a lemon custard base that brings a happy little pucker to your lips."
Thanks for all the happy puckering, Norma. We owe you a big one up there.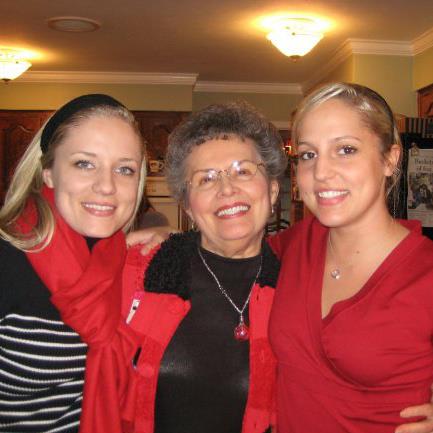 UPDATE: STATEMENT FROM ED MURPH ABOUT NORMA MANIS' PASSING
(DALLAS) – "I have discovered, like most of the Dallas area that loved and respected her that Norma Manis has passed away. She established Norma's Cafe, the cafe that I have been proud to own for the past 26 years. I believe Dallas would be without a comfort food institution if it weren't for Norma's love here that so many people appreciated for years.

"What I remember most about Norma is her love for her customers, which clearly came from the love she cherished with her own family. When we would talk about how to establish a place people would feel welcome, we agreed that it had to begin with service that feels like family.

"Her spirit will always be at the Oak Cliff location. On behalf of our guests who remember Norma's warm smile and great laugh welcoming them to the cafe on Davis Street, my family and staff will always appreciate what she started. My heart goes out to Norma's family during this trying time of loss and grief. May the Lord continue to bless her family as He blessed Norma for so many years."

Ed Murph

Owner

Norma's Cafe
Get the SideDish Newsletter
Dallas' hottest dining news, recipes, and reviews served up fresh to your inbox each week.