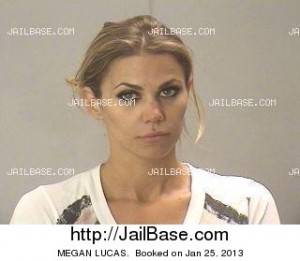 Timmy has  an update on the story we reported yesterday: Phil Romano is suing Hofmann Hots CEO Frank Zaccanelli for misuse of funds. . Apparently, Zaccanelli was supporting Megan Lucas, a former hostess at Nick & Sam's. The first Hofmann Hots, at 340 Singleton Blvd.,will open in ten minutes. Should be a bobby dazzler.
UPDATE: Timmy is just off the phone with Megan. She claims they used her to oust Zaccanelli. Stay tuned.
Tim's UPDATE:
First, though, about that mugshot: Lucas says she got a ticket in Highland Park for throwing a cigarette butt out a window. When she didn't pay that ticket, she was arrested.

Now the lawsuit. In short, Lucas says it's all bunk, that Romano et al. were trying to use Lucas to squeeze Zaccanelli out of the business. She says that she met Zacanelli while working as a server at Nick & Sam's. She says she went through three interviews before Zaccanelli hired her as the director of social media and marketing, disciplines she studied at the Art Institute. Lucas says her relationship with Zaccanelli has always been a professional one.