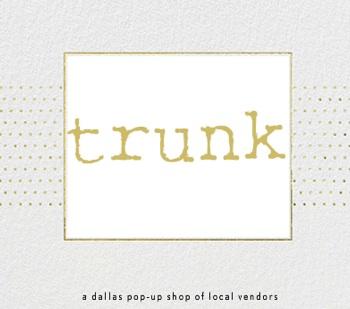 So I realize what I'm about to admit is a decidedly first-world problem, but I'm going there anyway. Ready?
Lounge clothes vex me.
See, trivial, and (worse yet) I spend a lot of time thinking about them.
There's this mildly charming moving from the mid-90s called, If Lucy Fell, wherein co-lead Sara Jessica Parker spends lots of screen time padding around her Manhattan loft wearing a longish granny nightgown meets caftan situation. It is the perfect lounge attire. Nearly two decades later I'm still thinking about that damn "dress."
Lounge clothes are important as a mom. Sure, there's no actual lounging going on, but you need things you can throw on — easy, comfortable pieces that are appropriate for all the sundry things you have to accomplish around the house on the weekend but still decent and (in my fantasy world) cute for when you have to, say, chase your three year old down the street or wrangle the fifteen neighborhood kids who have taken up residence on your backyard play gym.
What's a longe clothing challenged mom to do?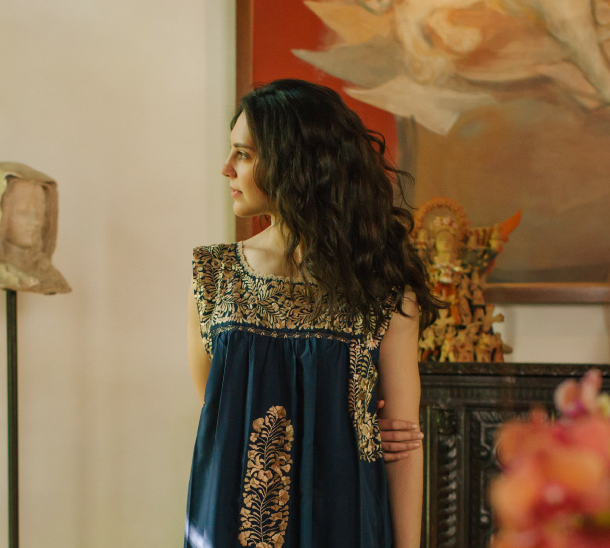 Enter Mi Golondrina. The brainchild of the lovely and talented Cristina Lynch (above), the line of soft cotton dresses and short sets, hand-embroidered by female artisans in Mexico, are a chic (and seriously pretty) antidote to the yoga-pants-and-t-shirt crutch relied on by mamas across the nation. Done and done.
You can snap up Cristina's creations online, or, you can shop her wares in person at the Trunk pop-up shop launching tonight. A roster of local makers and artists are joining Christina at Trunk including artists Amee Calloway and Molly Cox, jewelry designer Annie O'Grady, ceramicist Paul Schneider, and The Waverly Paperie. So while you're picking up that inky sea blue and gold, knee-length Dormida gown (my pick), you can grab some earrings, and notecards, and whatnot too. SJP would approve.
Happy shopping!
The Details
Trunk: A Dallas Pop-Up Shop of Local Vendors
6445 Cedar Springs Road, #103
Grand opening Thursday, October 17 from 6 – 9 PM
Hours of Operation: Tuesday, Thursday & Friday 9 AM – 2 PM, and by appointment.
Through Friday, December 13
Get our weekly recap
Brings new meaning to the phrase Sunday Funday. No spam, ever.