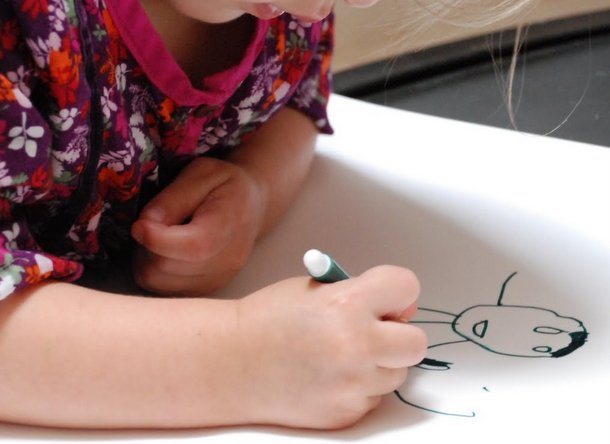 (Ed: Our amazing D Moms parenting contributor Galit Birk, PhD has recently launched a new concept called the CORE Circle — a women's circle for moms. The gathering is an opportunity for fabulous moms to get together for an hour every other week to talk about parenting issues in a semi-structured yet casual and intimate setting – with a parent coach (Galit!). The first one is next Wednesday morning, September 11. You can sign up online here.)
*******
By Galit Birk, PhD
We've made it through the first week of back to school, and hopefully those rushed mornings and chaotic afternoons are mellowing out a bit. The transition from the long summer break back to the more structured day to day as kids go back to school can be hard for kids and parents alike. Below are a few suggestions to help make this transition and the start of the year smoother for you and your family.
Hold Your Ground
Clarify and affirm your boundaries. The start of a new school year is a great opportunity for parents to establish new boundaries for kids and the family. If you have thought for months about new ways of being you would like to implement for your family next year, don't wait for New Year's resolutions, this is the perfect time! Be it no phones at the table, no television before school, or only one dessert per day – make your boundaries clear and then be prepared to hold your ground.When everyone knows the rules, as well as the consequences, the house and the family functions more smoothly and more efficiently. With time, as you hold your ground, your child will no longer even ask to watch television in the morning, as he/she will know that this is not what you do on a weekday before school. The beginning may be tough as you establish new boundaries or even reinstate pre-summer ones and you should be prepared for your child to test you, but rest assured that if you hold your ground, this too shall pass. Kids need boundaries to help make sense of the world, to know what comes next, to organize the chaos. When they have a clear if/then, they can make better choices. Will they still have meltdowns? Yes. But as you hold your ground, they will have less, and so will you. Think: what boundaries will you put into place this back-to-school season?
Establish Routines
Most of us do better with routines. Remember when our kids were just babies and we read all those books about sleep and nap routines? Maybe you were even a slave to the nap schedule? Like boundaries, routines help us make sense of the world. When we can make sense of the day or the week and know what to expect next, the world seems less chaotic, less out of control, more predictable and more manageable and we can relax into life more. Create a morning routine so kids know what happens each morning. There should be less morning struggles when everyone knows the routine. Similarly, you can create after school routines and bedtime routines. Additionally, you can add some fun routines like pizza nights, or restaurant nights, or family movie nights, or Saturday morning cartoons in bed with you! One mom recently shared that she and her kids have an hour of fun every afternoon where they just run around and get silly together! Think: what family routines will you create this back-to-school season? What family memories do you wish to look back on at the end of this school year?
Build in Downtime
Don't overschedule. Allow for true downtime to go to the park together, to go get an ice cream, to play at home, to have quiet time to organize thoughts (this is relevant even for young children), to pretend play, to run outside, to journal, to listen to music, to draw or to just be – to be together, to be alone, to be with inner thoughts. After school activities such as sports, dance, gymnastics, music, etc. no doubt offer enrichment to our kids and may give us an extra hour or two to run errands or check our emails but the running to/from after school activities and in between carpools can also be exhausting and taxing on us and our kids. Many families experience chaotic and overwhelmed afternoons followed by hurried dinners and late-night homework and their only so-called downtime revolves around a television, X Box, or iPad. I invite you this year to find the balance and to remember that downtime too is enriching. In fact it is vital for optimal development, for if our kids are never provided the opportunity to go within and be with and process their own thoughts, they never learn how to do so. Think: What are you willing to cut out in order to build in some downtime this school year?
Wishing everyone a happy back-to-school season! Make it a great year!
Happy Parenting,
Galit
Galit Birk, PhD is a PCI Certified Parent Coach® who walks folks through parenting with wisdom and grace in her private practice CORE Parent Coaching.
Get the D Brief Newsletter
Dallas' most important news stories of the week, delivered to your inbox each Sunday.