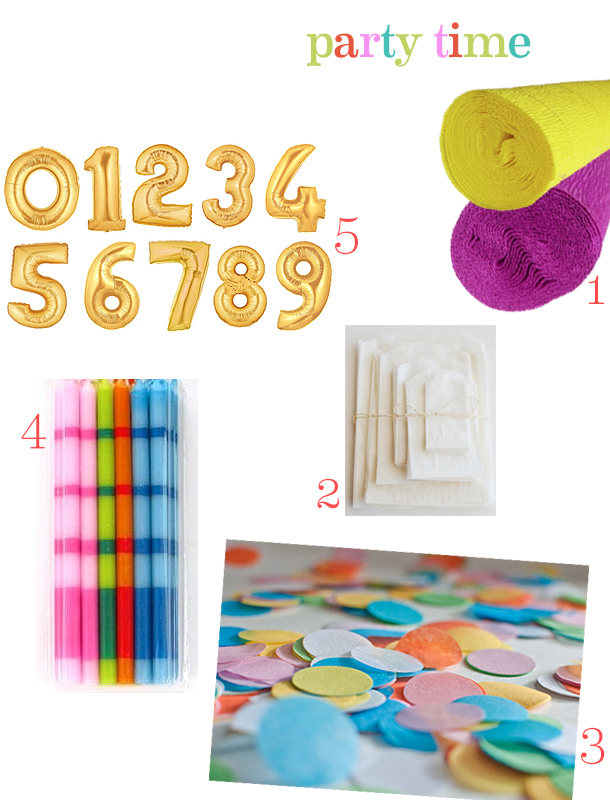 I put a lot of thought into my girlies' birthday parties: the weeks spent pondering the perfect "theme," the hours trolling the internet for unique decorations (and the subsequent hours spent making them myself when I can't find them online), the epic baking marathons… For past fêtes, I've constructed a massive 8-layer rainbow cake, wrapped embroidery thread around a giant stick until I could no longer bend my fingers, and set a massive tree branch in cement, dragged it into my dining room, and secured it to the wall so it wouldn't fall over and mortally injure our young guests in an attempt to recreate a forest inside my house in the middle of December (ok, my husband took the brunt of that last one, but it was my idea).
Some might say I'm over the top when it comes to all this party business. And I would understand…it all seems a little bit crazy. But it comes from a good place. I'm not trying to compete with other parents; I'm not trying to make up for any inadequacies in time spent with my children or spoil them. I just love doing it. Dreaming up, designing, executing, and throwing parties for people I love brings me great joy, and, most important, my girls dig it too. Big time.
But make no mistake, I wouldn't recommend my party approach to non party people. If you aren't in to it, throwing big blowout parties can be an utter  and complete nightmare (the mess, the expense, the work). If it's not your thing, then by all means grab a sheet cake from the Central Market and a clutch of balloons, head to the park/bounce house place/dance studio/roller rink and call it a day. Your kiddos will turn out just fine. (If, however, you, like me, dig throwing parties in ways that make other people shake their heads in dismay, by all means, proceed. And grab a few of the goodies pictured above. Foolproof happy makers, I tell ya.)
Need proof? My friend Sarah's mom Susie is one of the coolest, smartest ladies I know. She raised three daughters who are all stellar women, and Susie was none too thrilled with the whole over-the-top birthday party enterprise. A couple of weeks ago she sent this link to a piece from the Today show about how moms are facing increasing birthday party 'DIY' stress. It's a good piece, and after viewing it, I standby my previous statement about going the simple, low-key route for your own littles' big days. But don't take that from me. Take it from the genius Susie.
Behold the email that accompanied the Today show link:
I remember when I was very pregnant with Amelia, and Charlotte got a snack cake made and baked right in the box to celebrate her second. When I tried to create an old fashioned party for Sarah with relay games, etc. she said it was the worst one she had ever had especially since the tornado sirens started in the middle of it and the girls started crying and going home. Outsourcing is appealing to me. But doesn't always work. I remember when I hired the worst puppet show lady for Charlotte's four year birthday. Then there was the video of Amelia's third birthday when she and Megan fought over the ponies and Amelia refused to go outside with her guests for ice cream cone time.

Do you all have a personal favorite birthday party memory? I bet it was outsourced! I don't even remember our favors, just how annoyed I was when every kid told me about their allergies, special requests and what part of the cake they wanted to eat. And I can't mention enough that I truly hate parties. Especially when I had to call all the mothers the next day and tell them their daughters had been exposed to lice.
So, next time you're faced with planning your kiddos' birthday party and are feeling all sorts of domestic Goddess, DIY, Pinterest-binge-induce pressure, take a deep breath, pour a drink, and just ask  yourself, "What Would Susie Do," (or WWSD) and you're golden.
Get the D Brief Newsletter
Dallas' most important news stories of the week, delivered to your inbox each Sunday.