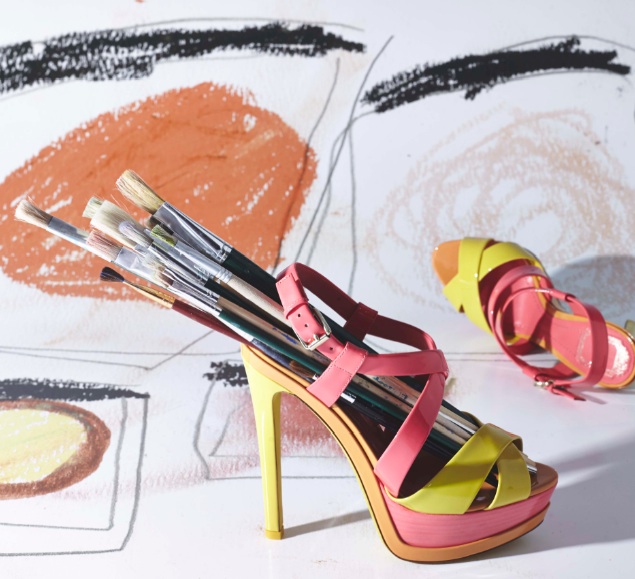 By Dawn Mellon
*******
Shortly after I turned the big 4-0, I started receiving "free subscriptions" to a new genre of women's magazines. The first time it happened, I thought to myself, "Wow, maybe, turning 40 isn't so bad after all."
I was right.
It wasn't so bad, it was really bad.  At least, it seemed to be at that moment.
The magazines I received prided themselves on covering issues pertinent to 'mature women,' 'women of substance,' 'smart women.'  So, does that mean I was an immature, shallow woman with a relatively low IQ until that point?
Insulted, but curious, I opened one magazine to find that the articles were printed in what seemed like 20-point font. I'm surprised the pages weren't perforated… That way, readers could easily tear them out and use them in a sort of presentation-style format to enlighten their friends in between rounds of BINGO.
Right after an ad touting the benefits of prune juice and before another guaranteeing their product was strong enough to keep dentures in place while biting into an apple, I found an article on age-appropriate dressing. Needless to say, the out-dated advice and equally-outdated images that accompanied the piece were as unappealing as the advertisements that served as the article's bookends. Truly, it's taken me years of therapy (retail therapy, of course) to get over this experience.
With that said, however, age-appropriate dressing is a deeply-debated topic. Over the years, the fashion community has followed many stead-fast rules. Perhaps that's because people, in general, feel more comfortable following rules, especially when it comes to their wardrobe. It eliminates some of the guess work, which explains why it is frustrating to many that the 'rules' of age-appropriate dressing are, at best, inconsistent, and, in reality, non-existent, according to many fashion sources.
For what it's worth, here are this fashion source's thoughts on age-appropriate dressing:
It's important to dress appropriately regardless of your age. Excuse my candidness, but vulgar is vulgar.  Tops that expose too much cleavage, shorts that expose too much booty, or dresses that 'encase' the body so tightly they put the women who wear them at risk of extradition to the butcher counter because they're mistaken for a piece of sausage are not attractive. Period.
You look your best when you dress for your body type. (See my previous article on the subject.)  And let's face it, women's bodies change, so be cognizant of those changes and make adjustments accordingly. A style that was once flattering on you, may need to give way to something that better suits the 'more current' you (doesn't that sound better than the 'more mature' you?).
In addition to your changing body type, the more birthdays you celebrate, the more likely your skin tone is to change. Colors that once suited you perfectly, may one day not be as flattering, and, again, may give way to other, better choices.
The elasticity of your skin may change, too, causing you to choose longer sleeve lengths or longer skirt lengths than in the past.
Finally, the color and/or texture of your hair may change. My mother-in-law was completely grey before she turned 30. At the same time, my mother, who is in her 70s, doesn't have much grey hair, but the texture has gone from curly to straight. Clearly, their hair is very different, but each of them has had to make adjustments. My mother-in-law started wearing more saturated colors after she was no longer a brunette. My mother exchanged her straightening iron for a curling iron.
The bottom line: Good judgment and common sense are your best resources. If you doubt you should wear something, you're probably right.
While the magazines I received are still in circulation, you'll never catch me reading them…again. I'm all for target marketing. But, I dread the day when market segmentation entitles me to a "free subscription" of Geriatric Vogue for 'the old and decrepit woman.'
Dawn Mellon is a Dallas-based fashion stylist and mother of two teenagers, Andrew and Erica, known for effortlessly dressing some of our fair city's loveliest ladies for all manner of tony appearances. Over the next few months, the fashion maestro will be joining us here on D Moms daily to share her expertise on how to build a killer wardrobe and don it with confidence.
Get the D Brief Newsletter
Dallas' most important news stories of the week, delivered to your inbox each Sunday.