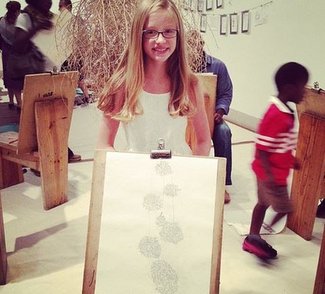 As part of the Dallas Museum of Art's DallasSITES: Available Space exhibit, our über creative friends at Oil and Cotton have created the Oil and Cotton Project Room, an installation at the DMA that features free workshops, events, and activities that explore process, material, and art making for all. (Yay!)
Project Room activities run through Thursday, August 8, and there are two happening tomorrow that have especially piqued our interest. First there the ORB drop-in workshop from 11-1 with artist Emily Riggert and her Oil and Cotton Community Art Camp students for Project ORB (Operation Rainbow Brains) where artists of all ages can make their mark with colorful pastel on tree rings and sticks.
Later that afternoon, from 1-4, artist Bruce Webb will teach his Memory Jugs workshop and display and discuss his collection of 19th-20th century memory jugs by African-American Texan folk artists. This workshop requires a little planning, as advanced registration is required through the DMA, and there's an 8-student maximum. It's also geared toward older kiddos and adults.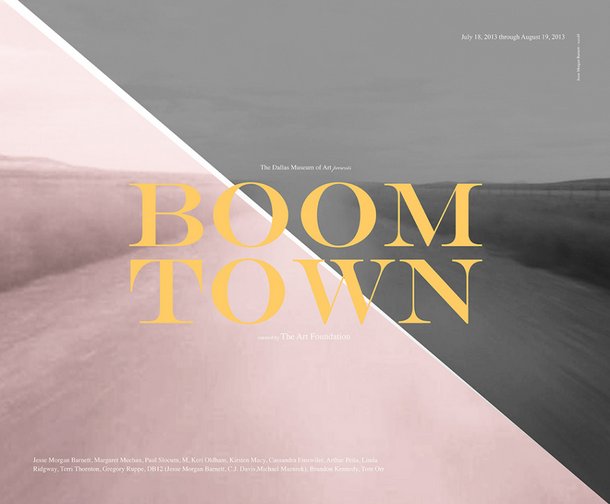 And while you're at the DMA, be sure to go see, Boom Town, an exhibition organized by The Art Foundation, of which our very own D Moms art editor Lucia Simek is a co-founder. The exhibit, featuring work by a cache of exemplary artists with connections to Dallas, describes the various networks – political, economical, geographical, social, and historical – that shape our city's current cultural climate.
Suffice to say, it's a must-attend for all you budding (and in bloom) art-loving Dallas peeps.
Happy weekend!
Get the D Brief Newsletter
Dallas' most important news stories of the week, delivered to your inbox each Sunday.