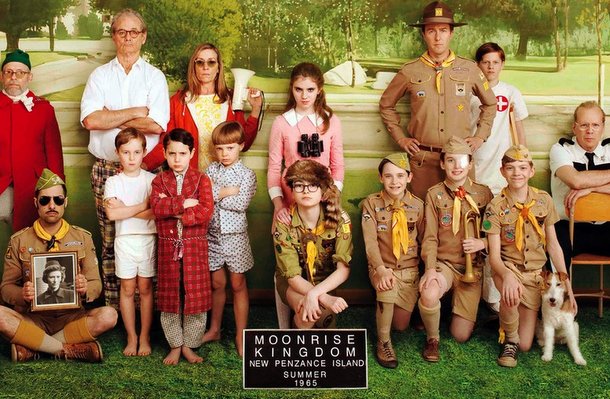 This week was a doozy, friends (and it looks like next week holds more of the same), so I'm going to try my darndest to recharge with the girlies before the crazy comes calling again on Monday. Luckily there's fun action happening this weekend to help me on my quest.
Arts District Summer Block Party
Tonight the Crow, the DMA, and the Nasher team up for an art and culture-fueled throw down in the Arts District. The Dallas Museum of Art will feature evening activities until midnight, including gallery tours, crafts, performance art, and life music. The Crow Collection will also host kids' craft projects (can there ever be too many crafts?) as well as traditional dance performances. But, given that this weekend is the "Great American Backyard Campout" sponsored by National Wildlife Federation, my money's on an outdoor screening of West Anderson's camp fantasy flick Moonrise Kingdom at The Nasher. Order a Wolfgang Puck-catered picnic and enjoy the musical stylings of Salim Nourallah & The Treefort 5 before the film.
Great American Backyard Campout 
And speaking of the Great American Backyard Campout, tomorrow marks the day when thousands of families across the nation will gather in their backyards, neighborhoods, communities, and parks and enjoy a night under the stars while helping raise funds for the National Wildlife Federation's "Be Out There" movement. The event encourages folks to get outside and connect with the natural world…always a good thing, yes?
I love this idea so much that it inspired me to pull together a round up of backyard campout goodies to assist in creating your own Moonrise Kingdom-esque adventure (minus the runaway kiddos of course).
Happy Camping!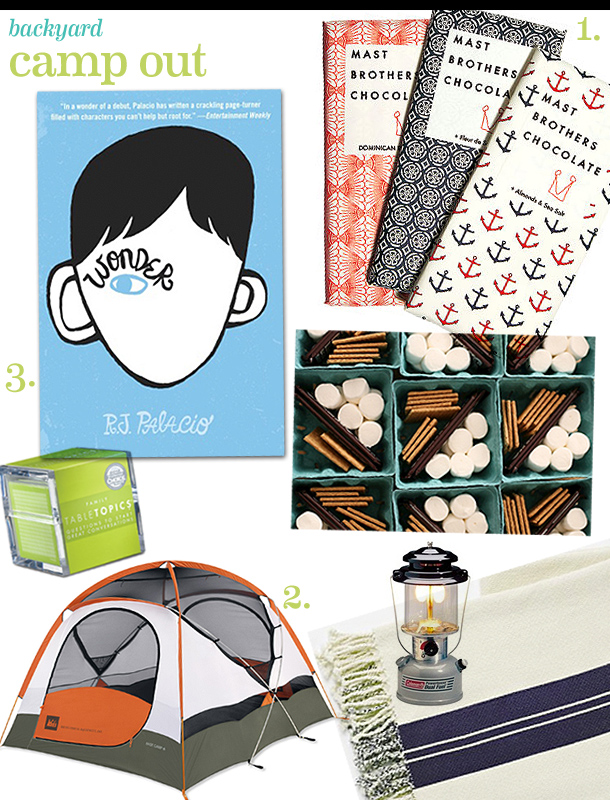 The Eats
You are for sure going to want to light up the fire pit and roast some marshmallows and whip up a few s'mores. Kick things up a culinary notch with Mast Brothers Chocolate from Central Market and a pack of Whole Foods' gelatin-free marshmallows.
The Gear
While you technically don't need a tent for a backyard campout, a little shelter makes things feel way more legit (not to mention more fun). I'm a big advocate I've buying quality and then keeping it forever, so I'd hightail it over to REI and get something we could use for years…in the real wilderness. Since it's going to be 97 degrees tomorrow, I'm thinking you could skip the sleeping bags and instead grab a few lightweight blankets like this number from West Elm. Oh and don't forget an electric lantern.
The Activities
While you're noshing your s'mores by lantern-light play a game of family questions and take turns reading aloud from R.J. Palacio's Wonder. The genius, beautiful story will stick with your kiddos (and you) for the rest of the summer. It's that good!
Get the D Brief Newsletter
Dallas' most important news stories of the week, delivered to your inbox each Sunday.