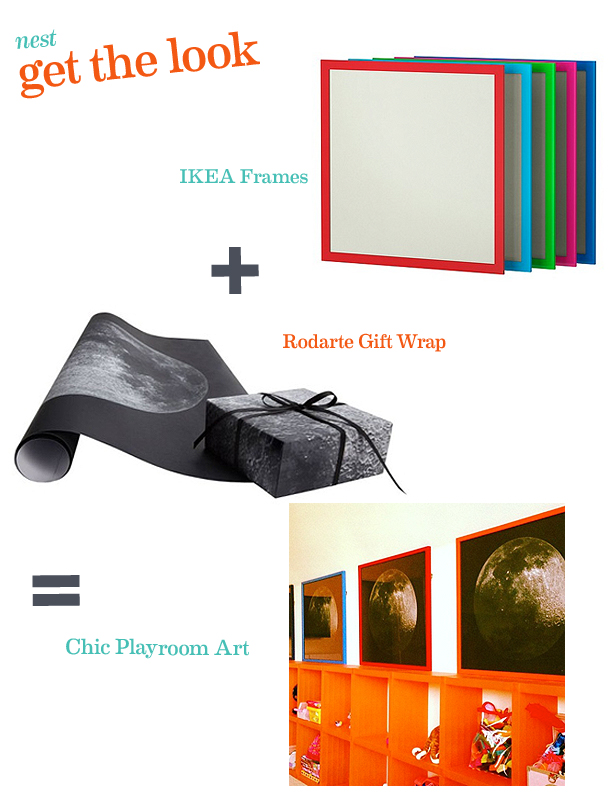 I was scrolling through Instagram recently (Instagram being my most recent obsession/time suck) when I came across the snap above of my friend (and Cover Clothing co-founder) Lisa Moore's playroom. I stopped in my tracks at the killer row of moon prints above her toy storage. I love how, when combined with big colorful square frames, they mange to read at once playful and sophisticated.
Lisa and her husband have an amazing eye and have acquired some rather stellar pieces of art, so I immediately assumed the "moon series" (as it shall henceforth be called) was part of their collection. So imagine my delight when further inspection revealed that "moon series" is actually four sheets of Rodarte for Target gift wrap housed in acrylic IKEA frames.
I did a little sleuthing and discovered that you can still snap up the Rodarte paper on eBay for under $30 and that the IKEA frames will set you back about $8 bucks each, which means (in case you are not a fan of the math) the whole enterprise above can be yours for about $65.
Done and done.