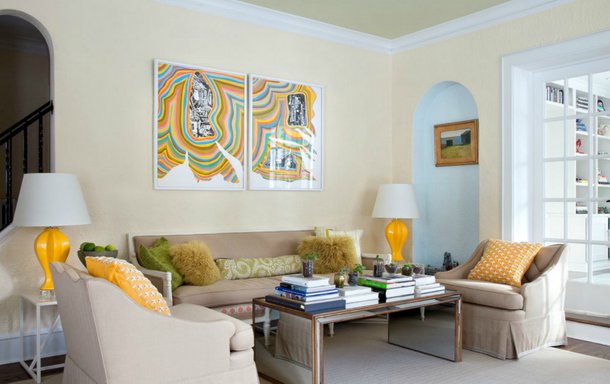 We've professed our (immense) love for the genius creativity kick-starter Unbored here and here, so it was fun to get a peek inside the Minneapolis home of Elizabeth Foy Larsen (co-author of said genius book) in The New York Times last week.
Even more fun? The interior designer behind Elizabeth's cozy/chic abode home is none other than our friend and D Moms contributor Janet Gridley. (Remember this killer kids room?)
Janet has some mad skills…just saying.
(All photographs by Ryann Ford for The New York Times. View the full slide show here.)