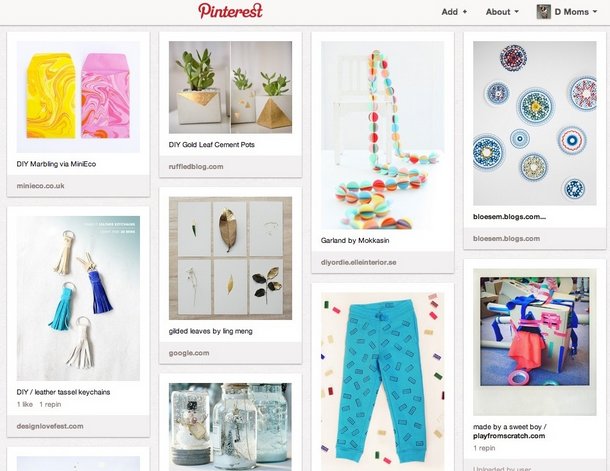 Things here at the D offices are about to shut down until the first of the year, and I'm not gonna lie, I'm pretty thrilled about the situation. I am ready for a break…big time. I'm ready for some sleeping past 6 a.m., some lazy pajama-clad days, some baking marathons and snuggle fests with with girlies. But most of all, I'm excited about the infinite possibilities that 11 (!) consecutive largely unstructured days afford. Oooh the things we'll make, the places we'll go, the knock-down drag out fights, between two stir-crazy girlies, we'll witness.
I'm going try my darndest to avoid that last one. Here's the three-part strategy.
1. Go — There's no shortage of boredom-busting goodness in our fair city these days. But with the deck park, the Perot Museum of Nature and Science, and our trifecta of standbys the DMA, the Nasher, and the Crow Collection (my girlies are nuts about the Crow's mass of hanging origami butterflies), the Arts District will be our go-to at the first sign of discontent. (Bonus: The Perot is offering extended hours on select dates throughout winter break.)
2. Watch — Also on the books, a full-blown, all-in film fest, featuring screenings plucked from the excellent list of flicks recommended by my friend (and D Magazine Arts Editor extraordinaire) one Mr. Peter Simek. Bring on the popcorn, hot chocolate, and bloody marys.
3. Make — Oh Pinterest, what did we do before you (besides not harboring non-stop feelings of creative inadequacy)? We've been keeping our running craft to-do list on a board we call, "Make." I predict lots of washi tape, embroidery string, and gold paint in our near future. Just sayin'.
That's the plan at least…we'll see how it goes. I'll pop in a few times next week with some quick posts for your reading pleasure. Until then, have a lovely, merry, magical, restful holiday friends!