Throughout her education, Whitney Kirkpatrick was accustomed to being the only Black person her classes. So, when she entered the doctoral program at Texas Woman's University and found a community of thriving Black scholars, it came as a pleasant surprise–and an opportunity to change the experiences of Black women in higher education. 
"I was always used to being the only Black face in the room. I didn't think this time would be different, but when I got there, pretty much our entire class was people of color," says Kirkpatrick. "It was just very shocking for everybody, because pretty much everybody was in the same boat. They were just like, Wow, I've never had this opportunity."
Kirkpatrick and four of her peers took the chance to build something for future generations using their collective knowledge and skills. They founded Black Women Instilling Scholarly Excellence in 2019, an organization to provide mentorships to North Texas students at every level. 
The group has grown from the original five founders to about 20 members in the past year, and they're always looking for more. While the founders met through the doctoral nursing program at TWU, the organization has made it a point to represent Black women in every field. 
"We developed this tiered mentorship model. It starts with our professional core, which is what we have right now. We have about 20 members currently of all different varieties of professions: teachers, lawyers, social workers, pharmacists," says Kirkpatrick. "If you are a teacher that's actively working, we would link you up with someone who is in college right now, who is majoring in education and plans to become a teacher. That college student doesn't pay any dues–however, they just have to commit to eight hours a month of mentoring a high school student with the aspirations of becoming a teacher."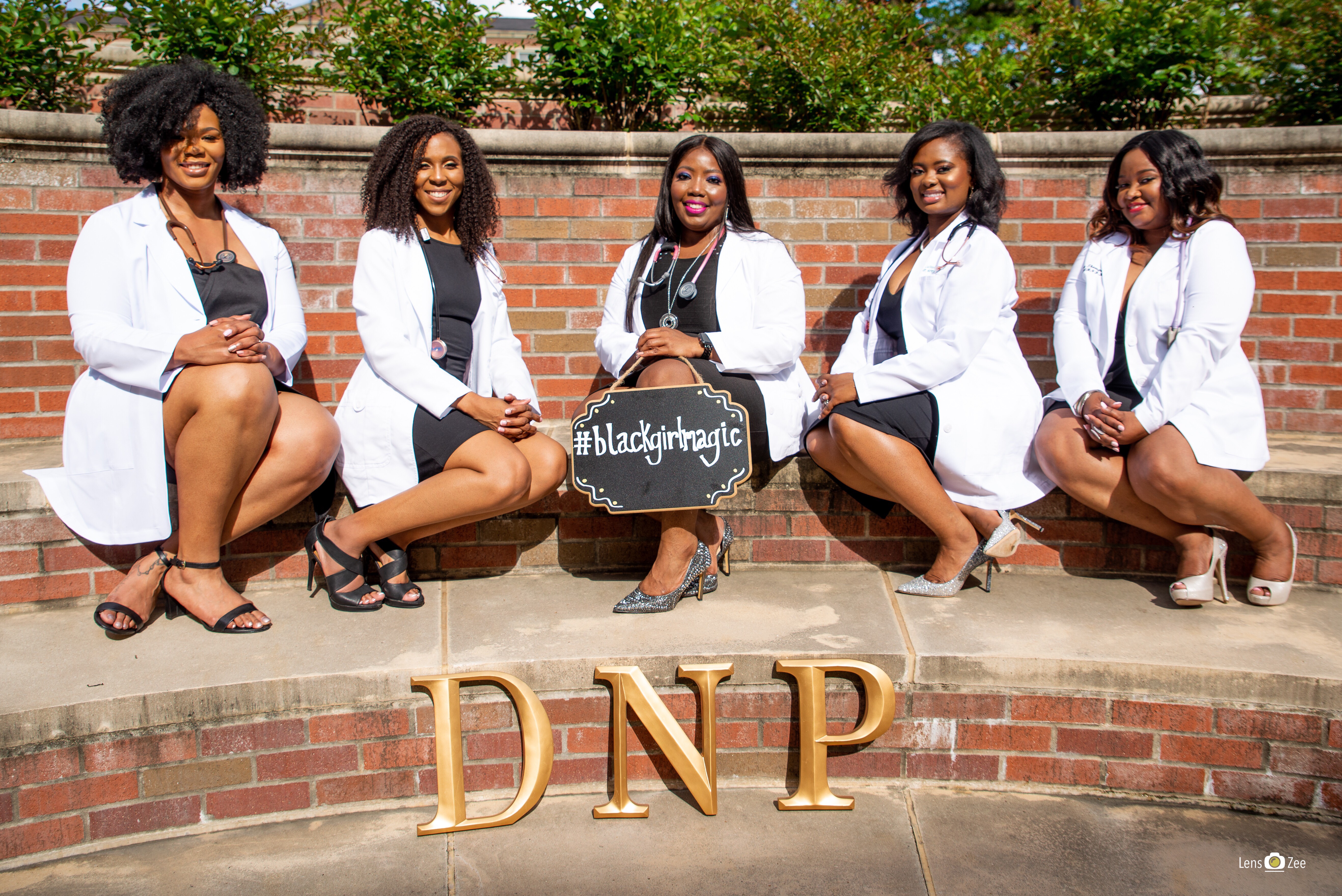 While the mentorship program is still in its earliest stages, BWISE has plans to work with lower income schools in DISD and Fort Worth ISD, and eventually expand its outreach throughout Texas. In addition to mentorships, the organization regularly holds events like resume workshops and mock interviews. 
This spring, the group had plans for the inaugural fundraising gala to fuel a scholarship fund. With the big event canceled due to coronavirus, Black Women Instilling Scholarly Excellence is launching its first scholarship through an essay contest for incoming college freshmen. Applications will be accepted through July 15.
"We're starting out small, but this year, because of corona and the impact that it had on the educational realm," Kirkpatrick says. "The essay prompt is basically about, how did coronavirus impact you, your educational path, and what did you do to persevere despite the setbacks?"
The contest is open to Black women in Dallas, Denton, and Tarrant County who have been accepted to a university or whose acceptance is pending. 
"We're looking for the typical, well-rounded student. You know how it goes, if you have a 4.0 but you do absolutely nothing else, you just go school and go home, that to us is not as well-rounded as someone who might have 3.5 but works a job, and is in some organizations at school, or is a student athlete as well," she says. 
At $500, Kirkpatrick understands the scholarship will only cover the cost of books or a small fraction of tuition. Eventually, she hopes that Black Women Instilling Scholarly Excellence can provide a full tuition scholarship. Regardless, the organization is building a support system that could prove to be invaluable–especially if it's able to make a change within the institutions of higher education. 
"There are people that get told, Well, pull yourself up by your bootstraps. What if you don't have boots? Schools need to recognize that the playing field is not even, and it never has been. I think that's why, sometimes, people have told our group, Why are you only helping young women of color? It's because we don't really often get that help in the community," she says. "It's kind of like giving homeless people a meal–what they really need is a job, what they really want is a job. You can pass out scholarships, but what are you doing that's a little bit deeper, a few steps back, to help change it in the future?" 
Get the FrontRow Newsletter
Get a front row seat to the best shows, arts, and things to do across North Texas. Never miss a beat.