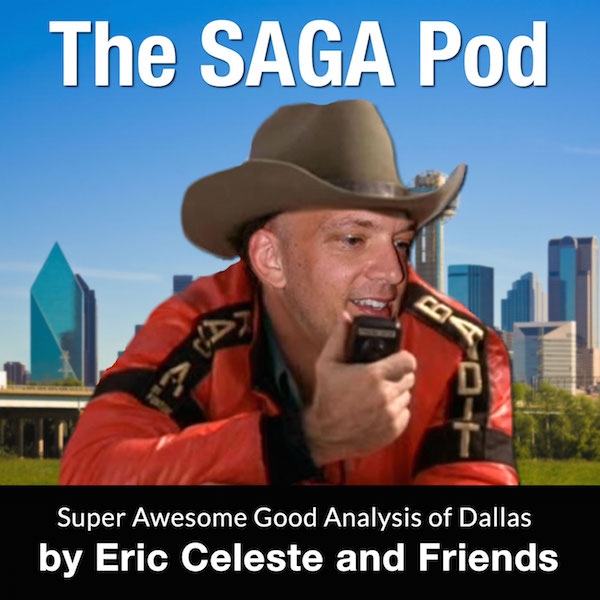 Miguel Solis drops by the new SAGA Pod World Headquarters in beautiful Oak Lawn to break some news about the latest developments in his efforts to establish a pre-K board policy for DISD. We also talk smack about his soon-to-be-former colleague on the school board, new Texas education commissioner Mike Morath. We wonder what changes a Morath-led TEA might undergo, and what his absence means to kids, parents, and citizens of Dallas. Solis also makes fun of my previous world headquarters, and he demands I try to play some intro and outro music, which does not go swimmingly. You can listen on FrontBurner, or subscribe here on iTunes. As always, please listen with your ears.
Get our weekly recap
Brings new meaning to the phrase Sunday Funday. No spam, ever.