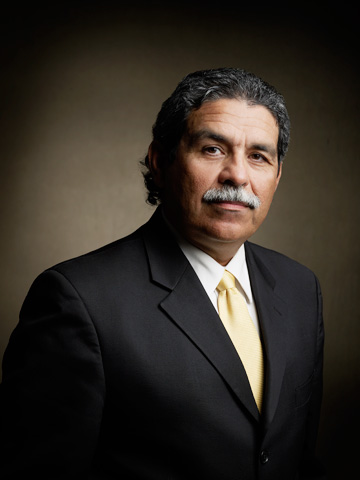 The first trustee briefing of the year is Thursday, but at a special briefing last week there was one important thing discussed of which you should take note.
That one good thing is the generally favorable response trustees had to putting a bond vote on the ballot in November. New-again superintendent Michael Hinojosa has been vocal in public and in private that he can sell voters on a bond – money that is needed for the "fix buildings" portion of the district's comprehensive plan. (No, such plans don't go away just because Mike Miles is gone. Sorry, haters.) The fact that everyone is too scared to try to pass a tax ratification election at the same time to increase taxes for programmatic needs (for example, in expanded pre-K and career/technical areas) hasn't worried Hinojosa or most trustees in trying to pass the bond.
Now, moving forward on the bond is a good thing. But I think not asking voters for more money for, most importantly, pre-K is a disservice. Because bond money can't be used to support programs, this just kicks the programmatic can down the road, to borrow one of Joyce Foreman's favorite phrases. And before I praise the board for moving forward with the bond initiative, I want to point out the fallacy of the board's TRE logic — something I can't believe has been ignored.
At the board's final meeting last school year, a poll was discussed that suggested voters would not approve a measure that included a tax increase. Here is the background on that from Tawnell's story:
The bond program would not come with a tax increase, the district says. That was a big concern as a poll by the Dallas Regional Chamber found that DISD voters would approve new spending for the district only if it didn't raise taxes.

The poll found that 62 percent of voters would approve a "capital improvement initiative" if the existing tax rate didn't change. That means the district would have to delicately manage existing debt and new debt to avoid a tax rate increase.
And that was that. One poll told us that voters don't like taxes. And we're done. Sorry, I know you've put together an incredibly ambitious plan for pre-K, DISD, but one poll showed us that voters don't like taxes — ASTOUNDING! — and so we won't even attempt to sell the plan to voters.
This inaction is in effect a policy decision, folks. The board has decided that DISD's pre-K program isn't worth its time. Trustees didn't even want to go through the trouble of seeing if voters could be sold on its merits.
This is terribly negligent, and trustees should have been called out on this. The idea that a poll kept trustees from asking voters to support pre-K is ridiculous. This just in: polls change, especially when you tell people the reasons they should vote for something — i.e., when you get behind something and sell it. In March, a poll showed that New Jersey voters favored Hillary Clinton over Bernie Sanders by a 44-8 margin. This week: Sanders leads Clinton in NJ 44-37. My stars! How did this happen? The polls had already spoken!
Trust me, this would have been a much easier sell to voters than the trustees suggested. The pitch: Will you support a tiny increase in school taxes to create a world-class pre-K program for DISD? Done. Pre-K is incredibly popular with parents of all backgrounds, and such a pitch would have had a great chance of succeeding. I suspect. We'll never know.
Now, I did admire most trustees' willingness to push forward on the bond package. Such a positive effort is telling for two reasons: a) It shows that the board, minus Elizabeth Jones, is increasingly willing to push for the building blocks of reform; and b) it tells us the issue upon which Hinojosa is going to hang his hat in his bid to get the job full time.
The board's collective cojones were dangled when status quo members tried to question whether there had been enough community discussion/involvement to move forward on a bond vote in November. This is a class, tiring, completely b.s. maneuver often employed by Foreman and occasionally by Bernadette Nutall. You saw it used to great media effect at a Foreman-led harangue a few weeks ago, when the usual group of DISD naysayers and uninformed "concerned parents" complained about the $1.6 billion proposed bond, saying they didn't trust the district with money, there had not been enough community input, and southern Dallas gets shafted in terms of where the money is spent.
Foreman, like she does, stoked this ignorance. From the DMN:
"We are not going to stand for that anymore," Foreman said. "You're going to make sure that there is equity in the process, or we will fight to make sure there is no bond because these children in District 6 deserve the same as all children throughout the district."
This is a wonderful line for a populist, but I don't think it will hold up to scrutiny. For one thing, the greatest beneficiaries of the 2008 bond were almost exclusively south of I-30, where about 100K of the 160K kids in DISD attend school. You can't evaluate this bond proposal without taking that one into consideration to provide context.
Second, despite her (and Brett Shipp's) repeated claims to the contrary, DISD ended the year once again in superb financial shape. The idea that you can't trust the district to responsibly handle the bond money is not backed up by anything other than a Donald Trump-style bloviating campaign.
Third, the idea that the fruits of this bond election have not been given public consideration is absurd. The committee that proposed it is made up of community representatives appointed by trustees. It worked for more than a year gathering input to include this as part of the comprehensive plan. At the briefing last week, trustees pointed out that there had been at least 13 community meetings to-date to explain the plan to interested parties.
That doesn't even get to the most damning fact; Administration sources tell me that Foreman was approached earlier this year and told, "We want to hold community meetings in your district, but YOU need to host them." Foreman's response: "No. I'm not putting my name on that." In other words, if meetings were held, how could she proceed with her planned attack, which is to decry the lack of communication? She couldn't.
As for how this will define Hinojosa …
The one thing I got really wrong when I reported that Hinojosa would be offered the interim job is suggesting he doesn't want the job full-time. He does want it. And he sees – rightly, I think – that delivering this bond would go a long way toward proving to skeptical parties (like, say, me) that Hinojosa will continue to implement needed, outcome-based reforms in Dallas ISD. There will be other battles to come — teachers' groups like AFT still seem dead-set on getting the teacher evaluation system changed to their liking, for example. But I think those fights are largely won. So the high-profile battle will be the bond.
But I don't think the bond will ultimately be what determines whether Hinojosa will be offered the gig full-time. It will be whether he keeps the smart reform-minded stars in his cabinet. Everyone I've talked to says it is easier to breath these days at 3700 Ross, but they want to make clear that a) they loved what Miles stood for and forgave him his stubbornness because it was born of a passion to help kids, and b) while they really like Hinojosa, the test will be whether he can handle the backroom brawling necessary to push through controversial reforms. Whether he succeeds won't become clear for a few months, but the picture begins to come into focus tomorrow.
Get the D Brief Newsletter
Dallas' most important news stories of the week, delivered to your inbox each Sunday.