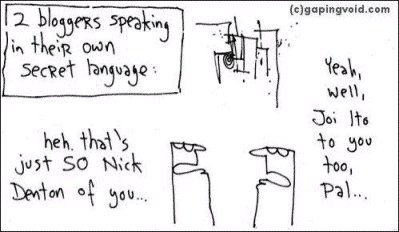 If you missed my last post and the reply that came from Robberson, you can read Jim Schutze's take here.
Yesterday evening, DISD responded to Robberson's response with the e-mail below. I think between's Jim's piece and the response below, you're up-to-date.
To note: Robberson has this thing where he doesn't mention D or D blogs in his pieces because of course he doesn't. But he does so in his initial e-mail to DISD (which is the last item in the thread below). To be fair, I included my response (which is the first thing you'll read), just to show you that I can't leave well enough alone and that I have the emotional maturity of an 8-year-old. Enjoy:
---
From: Eric Celeste <[email protected]>
Date: Wednesday, April 1, 2015 at 9:54 AM
To: Dahlander Jon <[email protected]>, [email protected], [email protected]
Subject: Re: blog
Jon: I don't know why you included me on this. Tod never mentioned me in his post. I suspect he is a Looper and was reacting to some unknown blog that will debut in 2019.
—
On Wed, Apr 1, 2015, 5:28 PM Dahlander, Jon T <[email protected]> wrote:
Tod,
Superintendent Miles stands by the quote included at the top of your post today because of the many studies conducted by a number of well-regarded researchers affirming that the greatest increase in teacher effectiveness occurs in teachers' first five years or so in the classroom, and particularly in the first one to two years.
For example, an issue brief written in 2011 by the Manhattan Institute for Policy Research (http://files.eric.ed.gov/fulltext/ED544449.pdf—the most applicable portion starts on page 3), includes "Most research does find a positive relationship between the number of years a teacher has spent in the classroom and his or her influence on student achievement—but the benefit of that experience appears to plateau after the third to fifth year."
Similarly, two additional studies support this research:
http://www.hks.harvard.edu/pepg/MeritPayPapers/Chingos_Peterson_10-08.pdf (most applicable portion starts on page 7)
http://www.nber.org/papers/w11154.pdf (most applicable portion starts on page 29)
Neither the research above nor Mr. Miles' quote suggest, however, that teachers with five or more years are "largely expendable" and "a spent force…well advised to go elsewhere." He has not made that statement nor has he suggested it. A leap to that conclusion, therefore, would be absurd and he stands by the use of that word.
In addition, there have been no policies or management decisions designed to "nudge out" experienced teachers or to induce churn. If you can point to one that seems to indicate this, we would be happy to review it with you. The same would go for the suggestion that there is a financial motivation for these supposed policies and directives, that somehow the district is intentionally seeking to create space for "cheaper, younger [teachers]" by forcing out "experienced and higher-paid older teachers." Not true.
Dallas ISD is implementing specific strategies to recruit and retain the most effective teachers for our students. Recruiting better talent on the front end helps ensure each student has an effective teacher regardless of their years of experience in the classroom. That's why the district has placed, and will continue to place, an emphasis on teacher recruitment and selection.
Research also points to the necessity of retaining our most effective teachers regardless of their years of experience. That's why we have worked over the last two years to fine-tune and implement the Teacher Excellence Initiative, so that we can accurately evaluate teachers and provide compensation that is, for the first time, commensurate with their effectiveness. It is also why principals have been trained by Superintendent Miles twice in the last year on strategies for retaining teachers referred to as "the irreplaceables," teachers who are making the most difference for our students.
Finally, the district continues to emphasize the growth and development of all teachers, providing professional development opportunities not only by content area but also by effectiveness level. This training is designed to help teachers wherever they are in their careers to grow and develop to become more effective teachers for our students.
Again, if you'd like to talk with Mr. Miles in detail about this to clear up any details, we can work to set up a convenient time.
I have also copied Eric Celeste on this in an attempt to make sure that what we are communicating on this issue is consistent.
Jon Dahlander
Dallas ISD
Communication Services
—
From: , Tod <[email protected]> Date: Wednesday, April 1, 2015 at 9:54 AM
To: Dahlander Jon <[email protected]>
Subject: blog
Hi Jon. I've posted a blog item today that directly challenges the superintendent's comment to Eric Celeste labeling as "absurd" what I posted last week. I think you know all the issues behind this. The entire editorial board heard and recorded what Miles said in October 2012.
Would you or the superintendent like to respond? If so, please send the response to me, or we'll hook up by phone, and I'll insert the response into the blog.
Thanks,
Tod
Tod Robberson
Editorial Writer
Dallas Morning News
Read the DMN Opinion blog
Get the D Brief Newsletter
Dallas' most important news stories of the week, delivered to your inbox each Sunday.