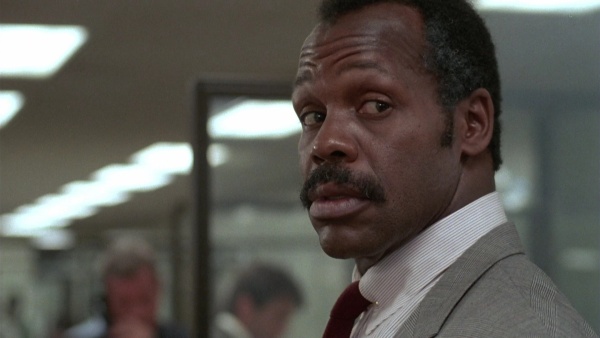 It's taken me about a week to fully absorb the fall of Carmen Darville, the HR chief from DISD who resigned last week because the Dallas Morning News printed awful instant messages she had written to colleagues. As I do with most matters concerning DISD, I vacillated between outrage and pity, sadness and gallows humor. But I feel like I should weigh in, so here's my attempt to make sense of the senseless.
• Obviously, Darville had to go. She was head of HR, she talked crazy noise about several employees, and her ignorance of the basic rules of engagement in this warfare ecosystem — Status Quo/Mathnell Haabbs versus DISD, where everything you type is fair game — are no excuse. If anything, her naïveté only suggests that, no matter her department's successes, she was not ready for this gig. She had to go.
• I don't know that anyone is ready for this gig, actually. Early last week I was talking to someone involved in this story, and that person pointed out that using HR as a weapon to vanquish one's enemies is the way DISD has been conducting business for 15 years. That means everyone from meddlesome trustees to bridge-burning employees on the way out to each administration's newest and brightest hires have recruited HR minions to do their bidding. That's why I think the trustees and Miles must finally do something dramatic. They must use this instance to hire an outside law firm to completely tear down and reconstruct the HR department from the ground up. There are several capable firms who can do this, and do so in a way that is politically agnostic. It's the only way to purge the snakes from the den on all sides. (And make it so that the district can ever again recruit anyone worth a damn — something that seems less and less likely by the day.)
• The idea that this scandal proves that trustees should be more involved in micromanaging the district — posited by James Ragland last week — is so dumb it barely deserves comment. Here is how Ragland put it in a "side note," which is essentially a subtweet at Schutze, me, and his editorial board:
Side note: For those who continue to blame the school board for all the problems that ail DISD, surely this gives you pause. Surely you see now that the dysfunction for which DISD is noted doesn't rest entirely with the board.

Surely you see now that the lack of trust cuts both ways, and this board has reason to be suspicious and to ask a million questions about the most mundane matters that this administration pushes under their noses.
Good grief. Look, one hour before the DMN reporters first called the lead investigator for comment on this story, Bernadette Nutall called him to yell at him because he hadn't yet released the report on Darville. The report, mind you, that the reporters would soon question him about, letting him know a story was in the works. You can think that's a coinky-dink if you'd like. I tend to look at things like that in context with the fact that I told you months ago that Nutall was after Darville and her employees. Which means if you bet half your stack and said, "coinky-dink," I would insta-raise all-in and say "NOT a coinky-dink." Now, I've lost my chips plenty of times on such calls. But I wouldn't hesitate.
AND even if you think Nutall had zero to do with this, how in the hell does Darville's horrible judgment justify trustee meddling? If anything, it proves that the people who are trying to run a $1.7 billion enterprise have to deal with the meddling as much as they have to deal with doing their jobs. And sometimes it causes them to make horribly dumb decisions, like IMing about said trustees, or the DMN, or about how they need to get rid of the deadwood (presumably being protected by said trustees). Yes, the administration should ignore it, rise above it, and so forth. Yes, you can force directors to resign when they prove they can't rise above it. But, my goodness, the idea that this shows that destructive trustees should be MORE destructive is asinine.
• As noted, this entire episode saddens me. I don't know Darville, but I've talked to many people who do, and they are crushed. She was young (probably too young), smart, committed to education, and seemed able to deal professionally with the snake pit in which she was placed. Obviously, that wasn't true. Yes, she had to go after these IMs came out — as I noted on Twitter, they were actually less inflammatory than I thought they'd be; if my IMs that I thought were private became public, I'd basically be un-hireable. But unlike the folks who take to Twitter to RT every snarky high-five response once she stepped down, the upending of someone's career should never be taken as joyful. (If you disagree, please note why in the comments, so I can block you forever, you miserable troll.) As important, she oversaw a monumental shift in the way the district hires teachers, making sure that kids had qualified teachers in front of them once school started. This is no small thing. This was an incredibly important achievement, for which Darville was deservedly praised. Now, real internal progress, the unsexy sort that nevertheless helps kids, has been stunted, most likely for a long time.
• It's always helpful to read Schutze on such matters, because he's older and wiser than I am or you are or Methuselah was. The important stuff is toward the post's end:
But the hyperventilated response to the stupid instant messages is instructive. Put this in context with the fierce resistance to school reform in some quarters. Almost from the day Mike Miles took over the school district almost three years ago, his critics have launched failed effort after failed effort to get rid of him through the mechanism of scandal. None of it has ever stuck, and meanwhile Miles has achieved goal after goal in his pursuit of reform.

Every new bucket of tar, when it arrives, is hailed by the status quo crowd almost as manna from heaven. It should be enough tar by now to pave the road all the way out of town, but Miles hasn't moved an inch.
Thats all true, although I get the sense Miles has been muttering Roger Murtaugh's famous line to himself the past few weeks. Also true is that important policy changes keep being implemented. This evening, after the school board yells at each other about the HR scandal for a while in closed session, DISD officials will brief the board on its latest comprehensive plan to ready DISD kids for graduation. It is sound, it hits three key areas where the district can and should improve mightily in the next few years, and good research suggests the poor kids who make up most of the district will be better off after it is implemented. I'm going to try to keep focusing on that. You should, too.
Get the D Brief Newsletter
Dallas' most important news stories of the week, delivered to your inbox each Sunday.