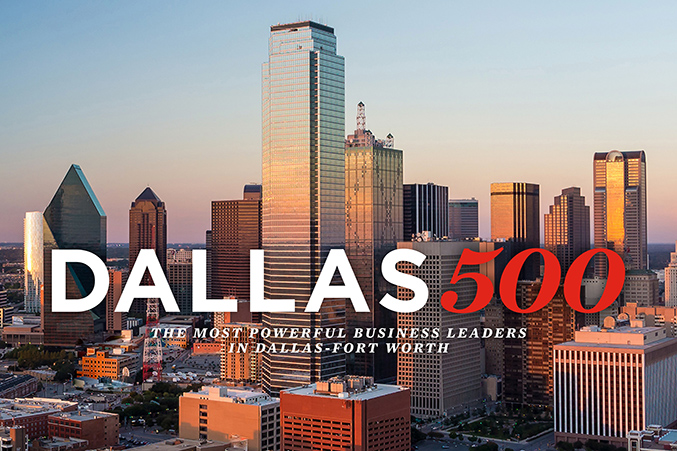 Dallas 500 Returnee Q&A, 2021 Edition
The Dallas 500 is a special edition that celebrates the most influential leaders in North Texas. Produced by the editors of D CEO, the Dallas 500 provides an engaging, personal look at the people who have made Dallas-Fort Worth such a powerful economic force.
This Q&A form is for individuals who have been invited by the editors to participate in the 2021 edition.
Need more information?
Please contact D CEO editors at [email protected] For advertising information, contact Gillea Allison at [email protected]. To purchase additional copies, visit Dallas500.com.