Along with the highly anticipated opening of Hôtel Swexan, Harwood Hospitality has released details on three food and beverage offerings that will debut at the forthcoming swanky hotel. Open to both hotel guests and the public, the concepts include Stillwell's and Isabelle's, both slated to open this summer, and an underground cocktail bar, Babou's, which will debut later in 2023.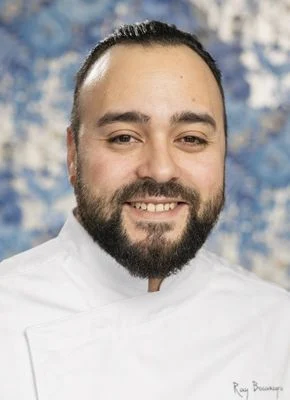 The food and beverage program will be led by Raymond Bocanegra, who was named executive chef of Hôtel Swexan last month. Bocanegra brings 15 years of culinary experience to his role, including stints with Colorado's famed Broadmoor Resorts, The Ritz-Carlton Denver, and, most recently, Rosewood Miramar Beach in Montecito, California. Bocanegra is a graduate of Le Cordon Bleu in Austin.
Stillwell's, a signature steak and seafood restaurant, will be housed on the seventh floor of the 134-room boutique hotel. Named for the grand dame of Texas ranching Hallie Stillwell, the steakhouse will serve locally raised and ranched Akaushi cattle through a partnership with a ranch in Texas and Oklahoma. Menu highlights will include a chilled shellfish and caviar selection, steak tartare, and lobster corn dogs, according to a release. Reservations are now being accepted.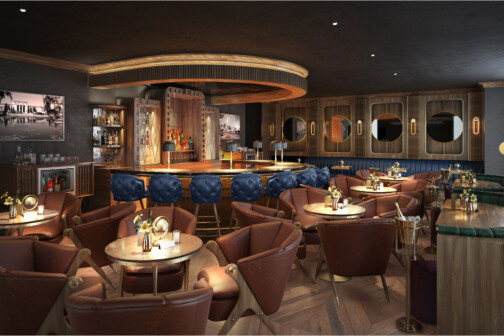 "When developing the menu for Stillwell's, we wanted to infuse traditional steakhouse offerings with an unexpected twist, whether it be an adventurous new flavor, an elevated childhood treat, or plates that bring local farmers and purveyors to center stage," Bocanegra said. "Stillwell's dishes are sophisticated, yet colorful and inspiring, meant to be shared, promote conversations and expand to new palettes, while remaining proud and true to our roots as an authentic Texan steakhouse."
Isabelle's is Hôtel Swexan's chic lobby-level concept with a patio, named after Swiss-born author Isabelle Eberhardt. Inspired by grand European hotel offerings and Parisian street cafes, it will serve French breakfast, lunch, and lite bites and a daily mid-afternoon high tea. A selection of teas, coffees, and sparkling wines will be available alongside classics like Cucumber and Caviar Tartine and tea sandwiches, according to Harwood. In the evening, Isabelle's will transform into a martini bar for a luxe nightcap.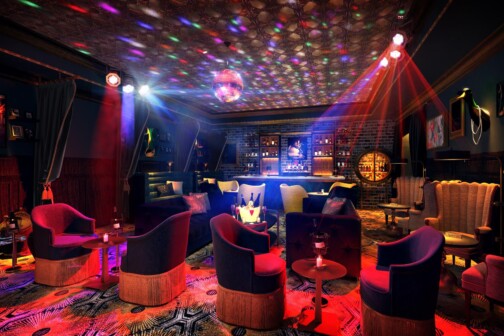 The underground cocktail lounge, Babou's (and the hidden Library at Babou's), will feature rich leather seating and colorful and eclectic wall art and promises to be the nightlife center within the Harwood district in Uptown.
Two additional concepts, Leonie and Pomelo, have been named in past Harwood Hospitality releases, but few other details are known about them at this time; the original hotel release makes mention of planned rooftop food and beverage offerings.
Get the D CEO Real Estate Newsletter
Get weekly updates on breaking commercial real estate news and relevant industry reports.
Author
Brandon J. Call is the executive editor for D CEO magazine. An award-winning business and data journalist, Call previously served…