Yen Ong has guided 5G Studio Collaborative to a top-50 placement in design on Architect Magazine's annual list of top firms in the United States. And the firm is off to a busy start in 2023.
Breaking ground this summer, 5G Studio Collaborative is designing McKinney's Denizen Hotel—a 20-acre development which also includes a new office building, restaurant space, and retail space. The hotel, which is four-stories tall, is expected to cost $20 million. 5G is also designing Omnilife's new Allen headquarters—a 72,403-square-foot flex-office building, constructed on a 14-acre site.
In his extended 2023 Dallas 500 Q&A, Ong talks about his odd decade-old habit, what he would change about the architecture industry, his key leadership strategies, and much more.
Education: Kansas State University (BArch)
Birthplace: Jakarta, Indonesia
First Job: "When I was about 14, my parents had me tend to their electronic spare parts shop for extra pocket money. It was located in an unconditioned building with narrow corridors occupied by an extremely high density of people. The electronic parts that they sold might cost under one cent, and their customers would buy only five or a dozen of these parts. They built our family's wealth through years of hard work, saving, and investing. It taught me that little things could grow into big things through perseverance."
Best Advice: "I tend to naturally learn through observations of people that I admire. I have intuitively known this growing up, but I certainly realized it in full when I started my professional career, that my mother is fearless, and it might have been the single most impactful character trait that drove her business success. Over the first few years of my career, I made a conscious effort to become more assertive about my ideas which in turn earned my early recognitions upon which I built my confidence to lead and explore new areas of the business and the design practice."
Dinner Party: "This is an interesting question. My wife will be one. As a couple, we barely spoke of our careers in depth other than the occasional celebration of our respective successes. We both simply assumed the other could and had overcome our challenges at work. She is the vice president in charge of the strategic planning, business development, and product management of its Information Technology Services and was the first Asian female officer appointed in the Federal Reserve Bank of Dallas. It will be interesting to learn about her experiences and thus gain an understanding of workplace issues facing women generally and minority women specifically.
"The second has got to be Shaquille O'Neal, as I admire his capacity for kindness to other human beings."
Destinations of Choice: "I was born Indonesian and have remained very connected to the country. I have always loved returning to Jakarta to absorb the urban chaos I grew up in and to Bali to feel reconnected to the mountains and the sea that hold my sweetest childhood memories."
Nonprofit Cause: "As I was growing up in Indonesia, I witnessed daily the lives of people trapped in poverty. Helping to alleviate the sufferings of the vulnerable in any way is meaningful to me personally, and fortunately, there are many organizations who have enabled us to channel our help in various ways."
Hobby/Passion: "I love photography for how it trains my eyes, heart, and mind to frame a meaningful story. It is a crucial skill in the practice of architecture where the ability to craft moments and their sequencing can make a big difference in the quality of environments that we design."
Industry Change: "The architecture, engineering, and construction industry is collectively very slow to adapt to new technologies, new materials, and new construction methods. It is an understandable outcome of a litigious industry that was traditionally structured into a conflict of interest. A transformative change can only occur when the industry players develop genuine trust and respect amongst each other and view the novel approaches with optimism."
Local Fare: "Doma Seolleongtang. They serve hot Korean ox bone broth soup with brisket, ox tail, ribs, and other cuts. The flavor of the soup is very mild, but when paired with the traditional Korean side dishes, like kimchi, the experience is a winter bliss."
Do-over: "I view all successes and failures as moments that lead up to where I am today, and I can't say that I wish to have it any other way."
Fun Fact: "I have developed a decade-long habit of devouring a minimum of two pounds of grapes every single night just before midnight."
Go-to Adviser: "I have a group of close friends that is comprised of a major investment banker, an entrepreneur, and two high-level executives in major institutions, and we regularly get together in a casual setting. I love most the conversations we have between us relating to business issues and other things, as they sincerely offer the most unfiltered opinions to my business situations. While our conversations did not always yield an answer, they always provided clarity in my mind on what I should do to weigh the risks of the unknowns."
Toughest Challenge: "The pandemic presented the toughest business challenge. When it began, we were on the verge of having the biggest year of our business. Of course, everything changed within two weeks, and we quite literally were about to have to lose 50 percent of our beloved staff overnight. We were fortunate the government took timely steps to help small businesses such as ours and were able to navigate through the rest of the pandemic period by refocusing our expense priorities and holding our staff together while we were apart."
First Car: "On the day I earned my teen driver's license in Indonesia, I drove my older brother's car, without his knowledge, to a sports practice by myself for the first time. It was raining heavily that evening and floodwater was starting to spill into the gymnasium. As I made my way towards the Honda Civic, the water had filled up to the dashboard. The look on my brother's face when he retrieved me home was priceless in all the wrong ways."
Proud Moment: "The ending of the pandemic has brought an unexpected chaos in the form of inflation and shortage of labor. We have never had to compete so hard to recruit new employees. However, we have always had a strong, politics and toxin-free culture in the office, and it has allowed us to keep a pleasant and happy working environment where the staff can remain motivated on building the future of the company, their futures."
A Better DFW: "Dallas has become a friendlier city overtime since I arrived here 25 years ago. There are more parks to be enjoyed around the city, and there are growing accommodations for pedestrian and bicycle traffic. The city is headed in the right direction."
Pivotal Moment: "My wife was barely 30-week pregnant with our second child when I found myself following an ambulance just past midnight heading towards a hospital. Our second child was born premature that night and had to stay in the NICU for 8 weeks. It was definitely the most harrowing experience for both of us. I remember leaving the hospital at 6 a.m. and, not being able to fall asleep, went into the office by 8 a.m. and tore up the schematic floor plan of an emergency room building and started anew in response to the distressing experience at the hospital in the early hours of that night. The new design became our first design award-winning project which happened to be at a national level and our first published project, on the cover of the Texas Architect magazine."
Walk-up Song: "'Time' by Hans Zimmer"
Must-Listen: "I recently listened to Annie Duke, a former professional poker player turned cognitive-behavioral decision scientist, where she spoke about the importance of understanding the quality of decisions we made and their relationship to the immediate outcomes. Too often, even the most disciplined minds may rashly attribute a bad outcome as a function of a bad decision when in fact certain sets of unknowns beyond our control led to the unfavorable outcome. Her point of view argued that the quality of decisions should be evaluated based on our thinking and analysis precedent to the revelation of the unknowns."
Spirit Animal: "Killer Whale"
Alternate Reality: "I would have been a computer scientist if I had not been an architect. Since I was very young, I was intrigued at the possibility of relieving humans from mundane tasks that consumed our valuable time in favor of quality time that enabled their pursuits of higher purpose and happiness."
Biggest Risk: "When we launched 5G Studio Collaborative, we had high aspirations to compete among the best in the world. Of course, as any fledgling business start-ups, the priorities were often blurred by the necessity of fulfilling our payment obligations. A few years into the business, we decided to filter our project pursuits in accordance to what we aspire to be. The decision impacted the bottom line immediately, but we steadily stabilized and were able to strategically select our opportunities in a way that built our reputation as distinguished designers in DFW, then nationally and internationally."
Bucket List: "At the top of my bucket list is a week-long winter stay in a cabin on Faroe Islands overlooking the Norwegian Sea."
Key Leadership Strategy: "Clarity of vision. So many of our core designers were drawn to 5G Studio Collaborative based on their understanding of who we are in the marketplace, and they joined us for the purpose. We have invested internally to develop our talents and to enable them to pursue explorations beyond our expectations; our company vision can be clearly felt within. Through time and outcome, our vision manifested itself in the built form and in turn drew more diverse talents into our office. Having a clear vision that can be felt internally and externally has been key to our strong growth in the past decade."
Future Forecast: "The public sensitivity and sentiment towards design quality are increasing, partly attributable to the rise of social media platforms that enable people to share their experiences and thus create in others the desire to live the experiences. We are strategically poised to capitalize and deliver on these rising expectations for wonderfully designed places and spaces. We feel our efforts for the past 17 years have now intersected with the moment we wished for."
Get the D CEO Real Estate Newsletter
Get weekly updates on breaking commercial real estate news and relevant industry reports.
Author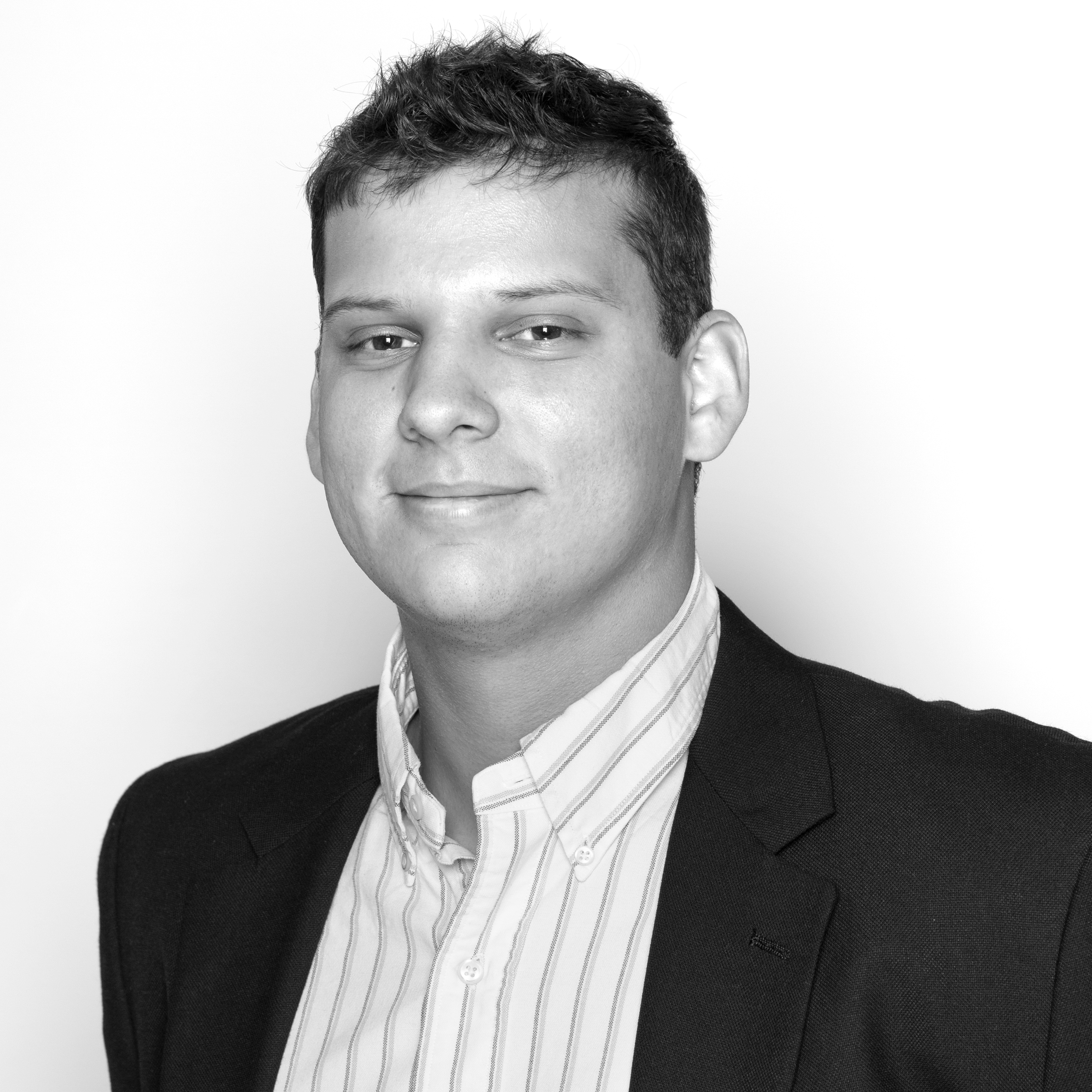 Ben Swanger is the managing editor for D CEO, the business title for D Magazine. Ben manages the Dallas 500, monthly…