Quality of life, health, and well-being are top priorities for employees, at times, above salary, according to recent studies polling employees in the workforce. Improving the quality of life is the number one reason for people to quit their jobs today. It makes the flight to quality office product essential because it requires looking at the workplace as a destination with an emphasis on design, similar to what retail has been doing over the years called "placemaking."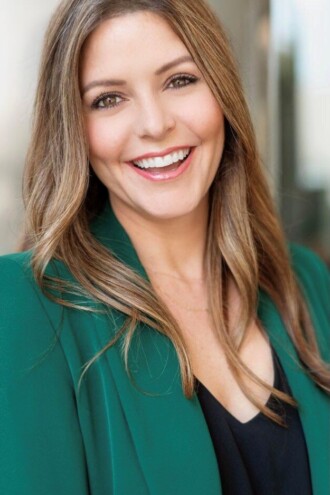 As more companies officially come back to the office and incorporate the hybrid work trend as the future of work, they are focusing more on providing different types of places to work within the workplace. I know we have said the "google office" is what Millennials and Gen Z want, but this is now imperative in design more than ever. This applies to a brand-new Class AA building or an older adaptive reuse project. I am seeing employers touring properties whose priority is the feel and the vibe of the space. This can even be a priority over the economics and efficiency of the space.
A recent study cited that 60 percent of office workers expect a hybrid work model, and 55 percent already have one. However, most companies will always need an office. Face-to-face interactions are essential for most employees, and the role of the office is a crucial hub for human connection and innovation. Lately, you see some larger companies going to a hybrid model and downsizing their office footprint by up to 80 percent is not uncommon. You also have a lot of new and some existing companies that are growing and expanding their office space as a product of the post-COVID-19 times. In Texas, we continue to see plenty of companies flocking to this market to backfill some of that downsizing of space coming back on the market.
Another trend coming out of COVID-19 is hoteling, but it is not the long-term solution, in my opinion. When workers don't have a place to go when they get to work, they don't feel drawn to go to work. It can also breed animosity. People don't want people touching their stuff. It is exactly how Milton from the movie Office Space felt when not wanting his stapler touched. Smart employers are going to address how everyone wants to work, it's not a one-size fits all solution. The reality is that thoughtful places are essential for recruiting and retaining talent. Being productive at home may work for some, but not everyone. With a recession looming (or already here, depending on who you ask), job cuts are starting to happen, and employees who prefer to work from home are less likely to survive those decisions.
We should all be grateful we live here in North Texas. The market is softening, but at the end of the day, it could be a lot worse, as is the case in other cities. Leasing in Q1 & Q2 of 2022 was up 10 percent from Q1 & Q2 of 2021, with over eight million square feet leased year to date and six million square feet under construction. Three million square feet of office buildings are set to convert to residential, which will continue to help reduce the amount of vacant space on the market in older buildings reinvigorating them. We spent the end of the last life cycle doing the right thing, from training the workforce to revamping older areas of Dallas, which should help companies here meet the expectations of their employees and their need for office space that works for them.
Get the D CEO Real Estate Newsletter
Get weekly updates on breaking commercial real estate news and relevant industry reports.
Author